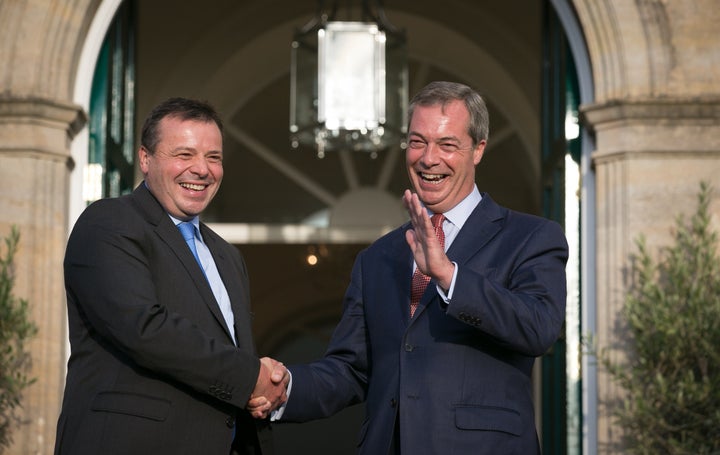 Arron Banks has predicted Nigel Farage could return as Ukip leader one day, as he warned it could be the end of the party.
Banks, one of the party's biggest donors, also hinted he could be interested in standing for the top job in the party one day.
"I think Nigel was probably the dominant politician of the last 20 or 30 years. Losing him has caused the pressure cooker to explode. I think we are struggling at the moment. There's no point in denying it," he told BBC Radio 4's Today programme.
Ukip is currently in the middle of a leadership contest, triggered after Diane James quit the post after just 18 days in charge. Farage is currently serving as interim leader.
Banks threw his weight behind Raheem Kassam's leadership bid - however the former aide to Farage quit the race on Monday. The contest is now seen as a two-way fight between Paul Nuttall and Suzanne Evans. Ukip activist John Rees-Evans and London Assembly member Peter Whittle are also standing.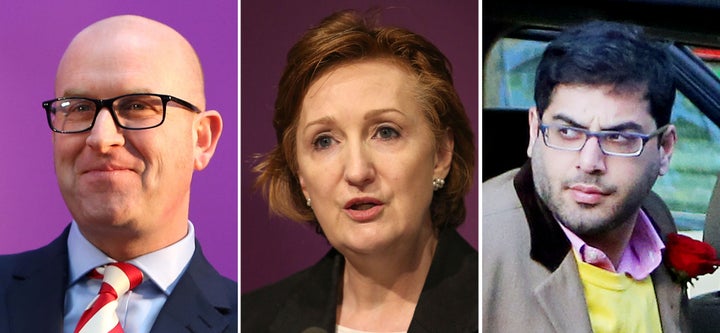 Banks predicted Nuttall would win the contest but said he did not think the former deputy leader had the "steel" to "clear out certain people within the party".
And he said the idea Ukip should move to the centre ground was "ludicrious" - something advocated by Evans.
Banks conceded Ukip could struggle to find a purpose now the UK had voted to leave the EU. Asked if it it could be the "end" of the party, he said: "It could be, it's at a crossroads."
And asked if he would consider standing to be leader, Banks told Today: "Well, not at the moment."
"I am bit more controversial than Nigel, I don't think I would go down very well," he said. "We've got a leadership contest, I'm not in it."
Asked if he thought Farage could make another return as party leader oen day, Banks said: "I think at some point he may do, yes, maybe. I think he's gone on record as saying though if Mrs May doesn't deliver Brexit then he'll be back. I think it's a threat enough maybe for them to get on with it."