For years, digital artist Richard Saunders was inspired by his feline friend, Tolly.
After spotting a bush that looked like a sleeping cat, the artist from Stapleford, Hertfordshire started creating a series of stunning and surreal photographic montages based on his pet cat.
The pieces show a digitally enhanced version of Tolly peacefully lying among beautiful gardens and picturesque landscapes. His fur is replaced by leaves and grass - he is a Topiary Cat.
When Tolly died in February, Saunders was understandably distraught to have lost his best friend. But his cat's memory lives on in his beautiful artwork, which has touched many hearts across the globe.
Some of his pieces have been viewed by millions, with many commenting on just how lifelike they look.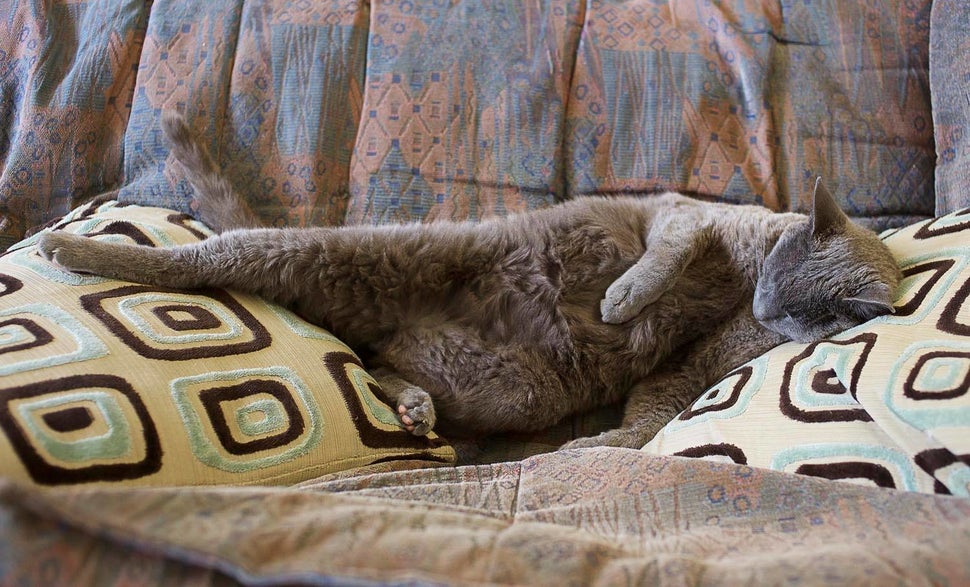 Saunders was inspired to create the series when he spotted an ornamental shrub which looked a lot like his Russian Blue cat Tolly sleeping.
With his Photoshop skills, he went home and began to create wonderful works of art where shrubbery and bushes were replaced by his beloved feline.
And from there, The Topiary Cat was born.
Saunders shares his works of art on Facebook, where thousands of people flock to like and comment on his pieces.
Many of them share stories or photographs of their beloved cats who have passed away. Or they simply comment on how realistic the images are.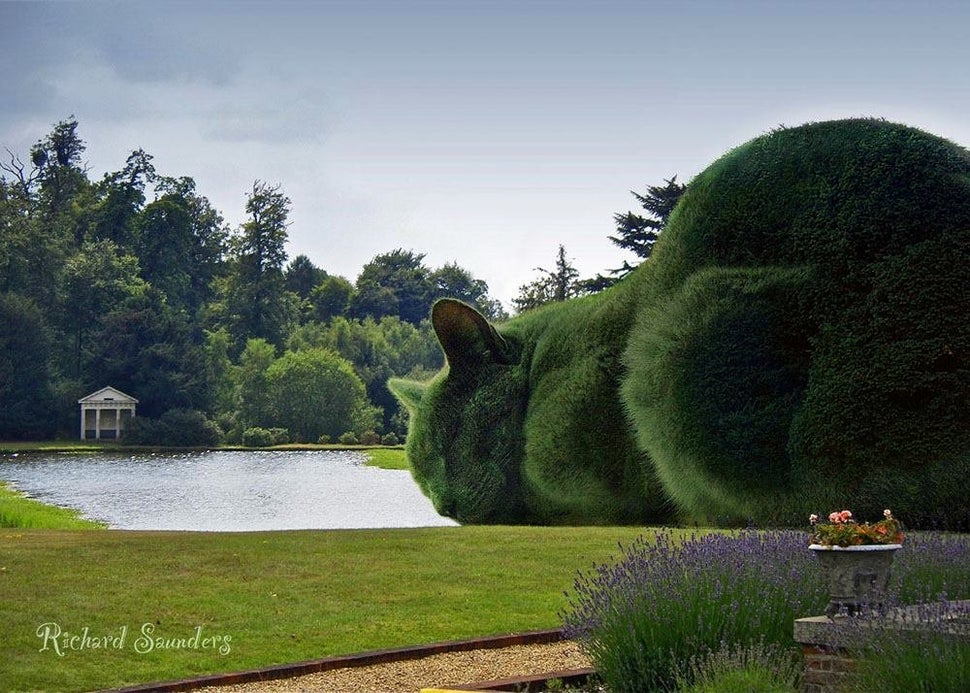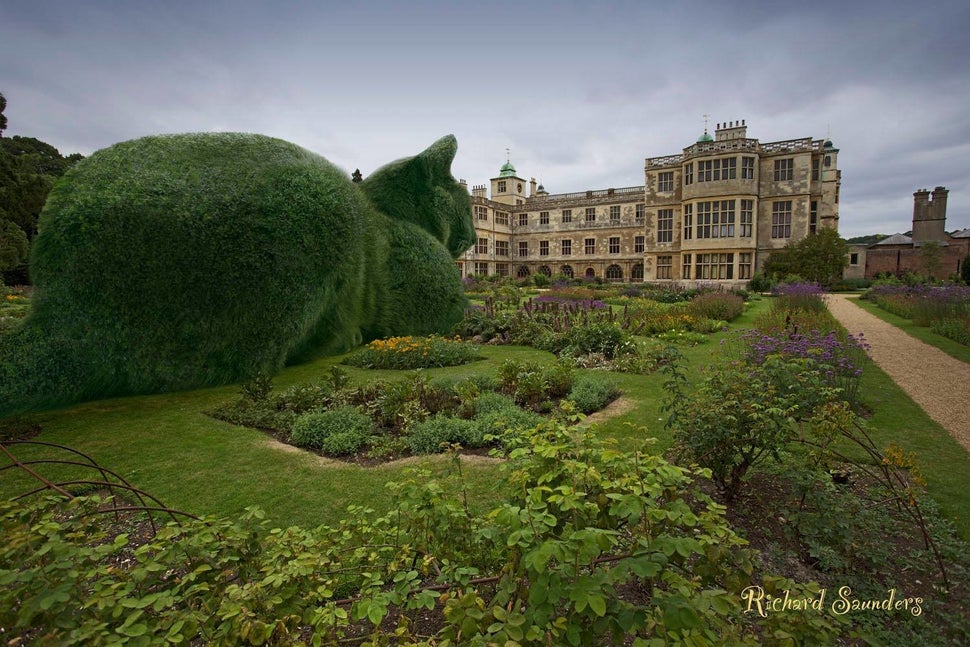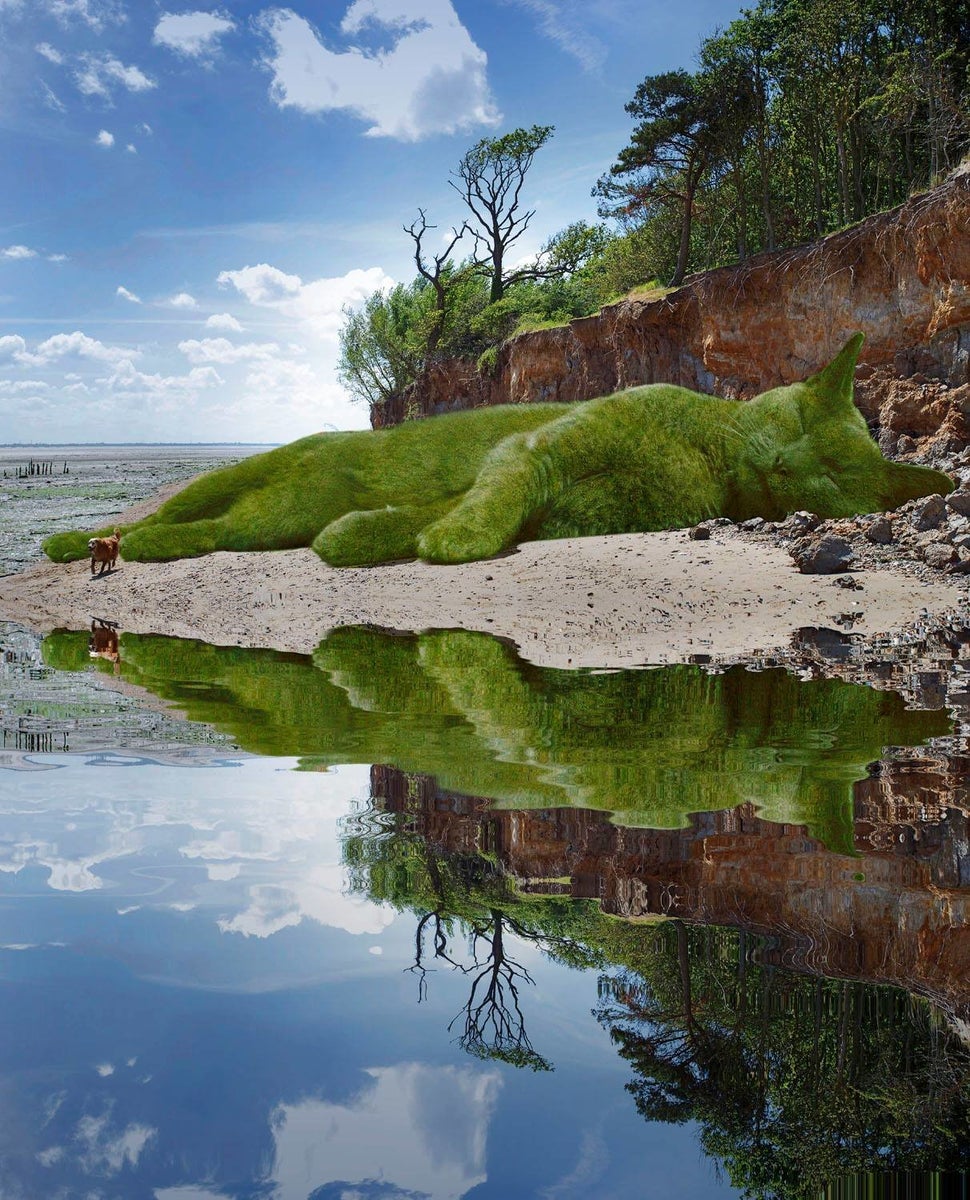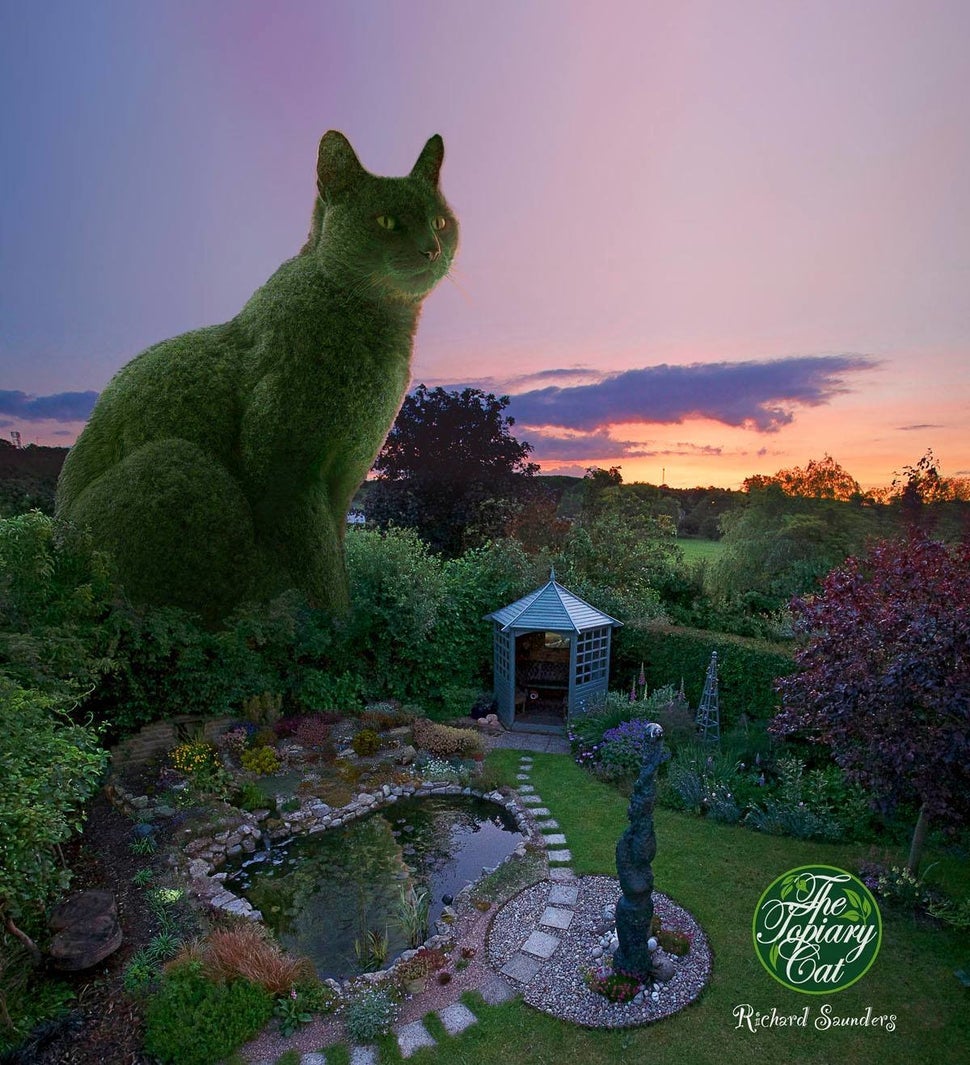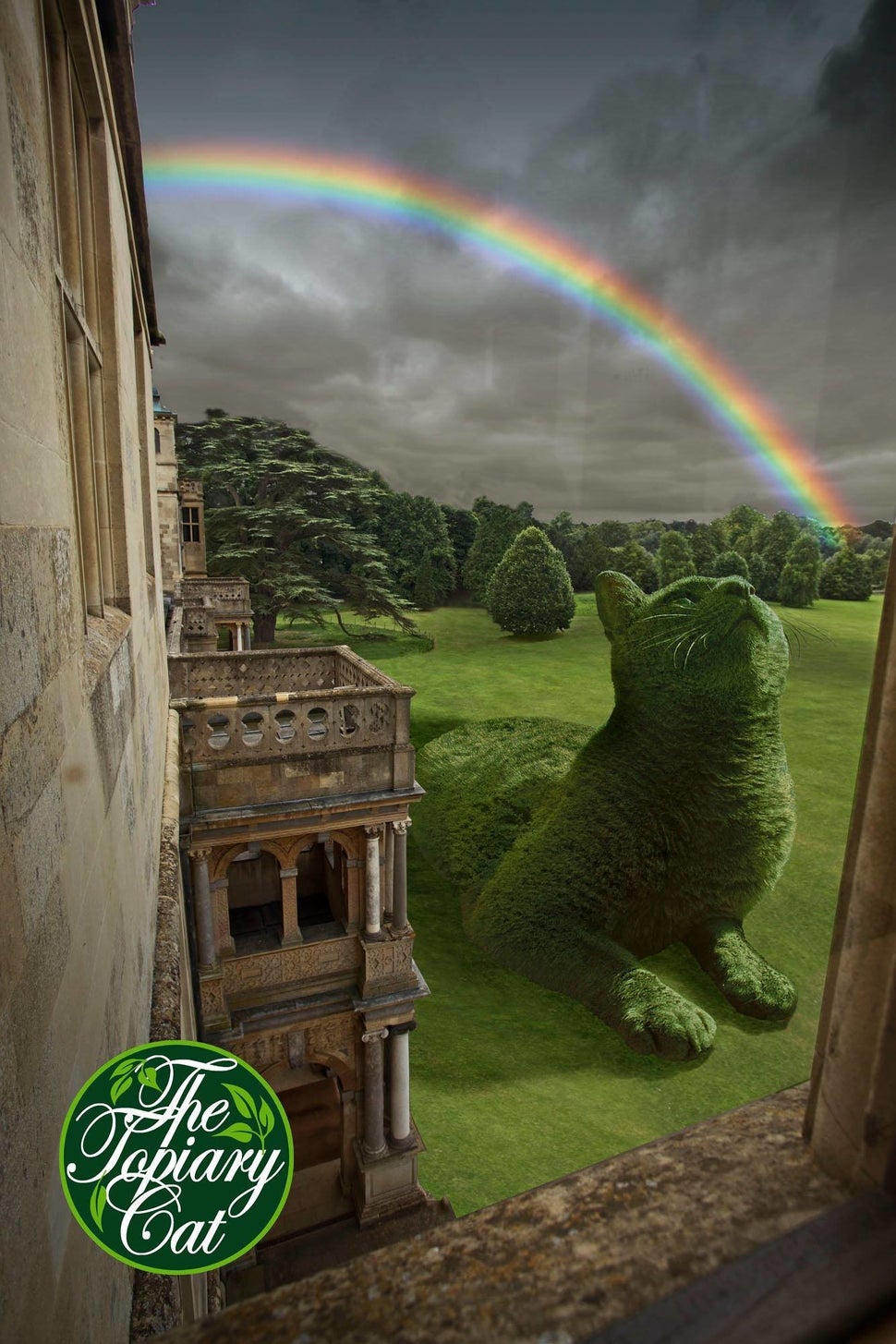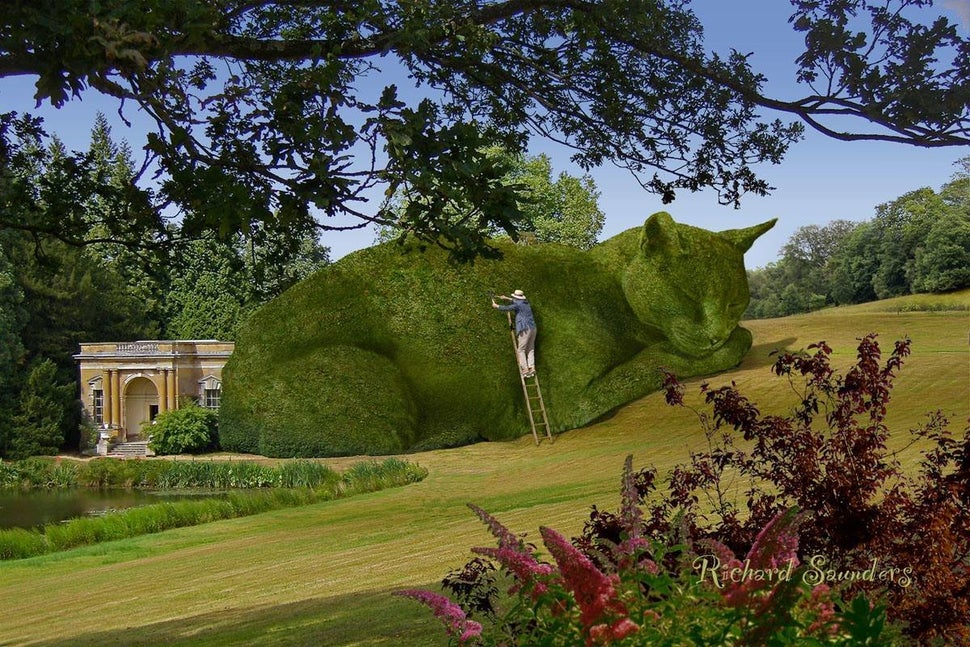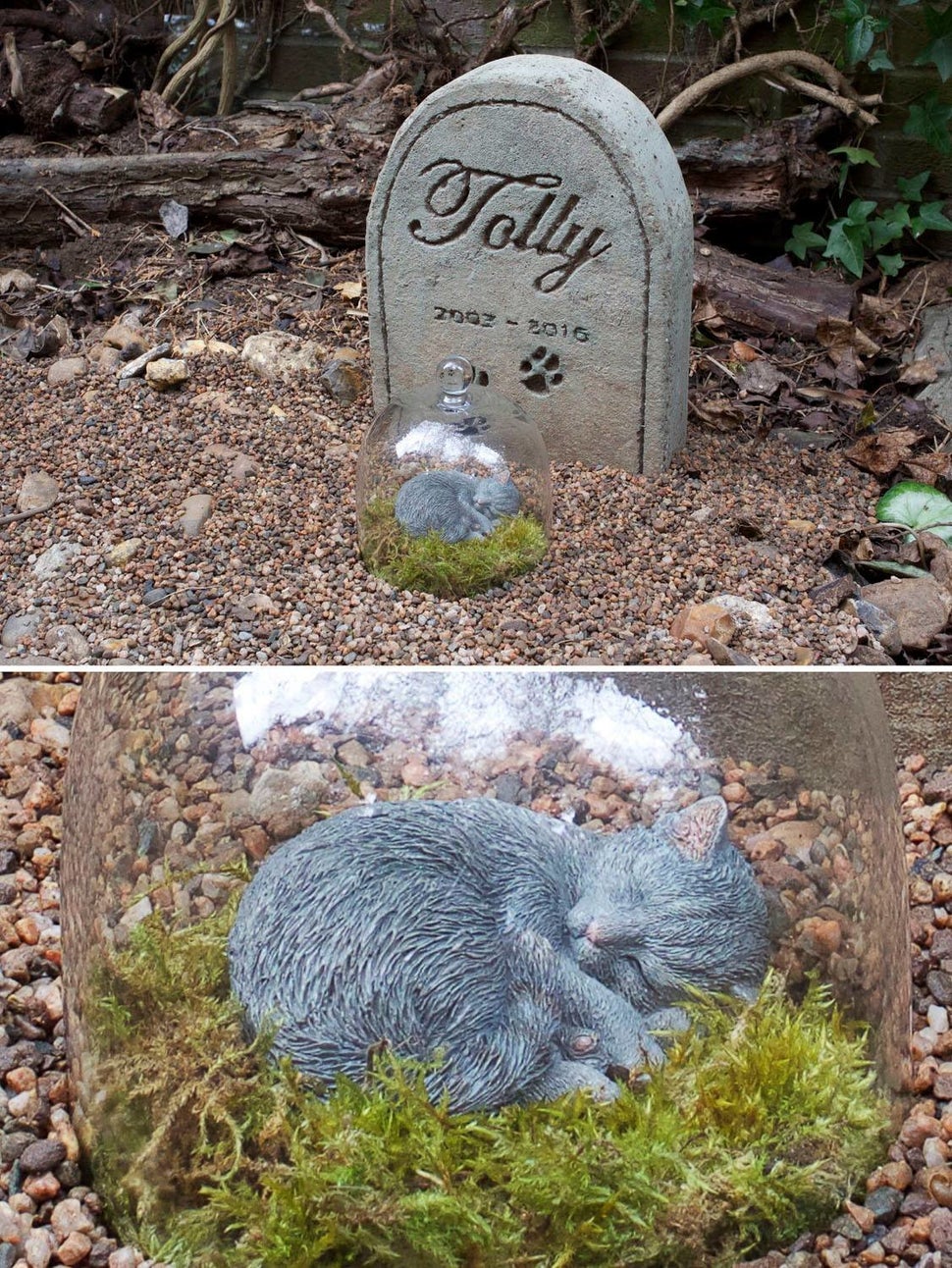 Related