The murder of a Glasgow shopkeeper has reignited a sectarian argument over whether his sect's members are Muslims.
Asad Shah, an Ahmadi, died in hospital on March 24 after being discovered outside his shop on Minard Road with stab wounds. The 40-year-old had posted a Facebook message wishing all Christians a happy Easter just hours earlier.
"Asad Shah disrespected the messenger of Islam the Prophet Muhammad peace be upon him. Mr Shah claimed to be a Prophet," the statement said.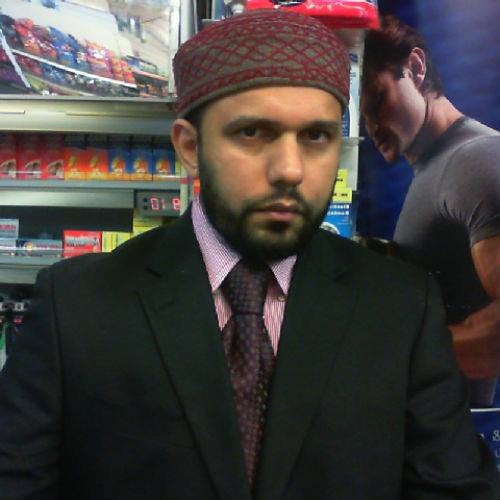 The statement later prompted the Muslim Council of Britain (MCB) to clarify its position on Ahmadis, saying Muslims should not be "forced" to regard them as belonging to their religion.
It also prompted the BBC Asian Network to ask listeners whether there is "too much pressure on Muslims to accept Ahmadis as Muslims", which was branded "sick" by former Liberal Democrat parliamentary candidate Maajid Nawaz, who also condemned the MCB.
Ahmadis believe that another prophet, Mirza Ghulam Ahmad, came after Mohammad, which some Muslims argue puts them out of the fold of Islam.
There are about 25,000 Ahmadis in Britain, organised in 150 chapters across the country.
There are 2.7 million Muslims in Britain at the time of the last census.
While acknowledging "the rights of all to believe as they choose without coercion, fear and intimidation", and saying any attack on Ahmadis because of their beliefs is "totally unacceptable", the MCB ultimately said it could not represent them or be represented by them.
"The MCB Constitution requires our affiliates to declare that Messenger Muhammad peace be upon him is the final prophet and whoever does not subscribe to that declaration cannot be eligible for affiliation with the MCB," the statement read.
"Given this fundamental theological difference with the Ahmadi community, the MCB is not in a position to represent or be represented by the Ahmadi community."
The MCB noted "pressure is mounting" to describe those within the Ahmadiyya community as Muslims but said people should not be "forced" to "if they do not wish to do so".
The statement ended by calling on all Muslims to be "sensitive, and above all, respect all people irrespective of belief or background".
"As with all faith communities, and with genuinely held theological beliefs, we nevertheless extend our hand of friendship and cooperation for the common good of all.
"The MCB believes that all individuals and places of worship must be respected. It unequivocally condemns all forms of intimidation and violence against people of all faiths and none.
"The MCB condemns all attacks on all places of worship of other religions and beliefs."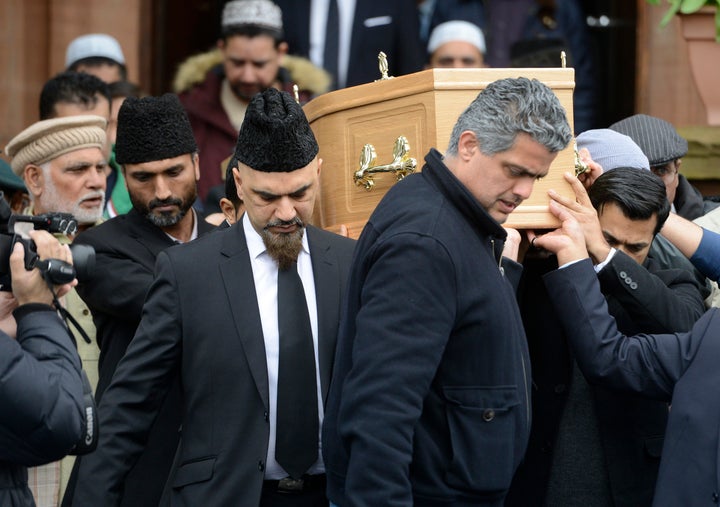 A spokesperson for the Ahmadiyya Muslim Community UK said that there were "a few positives" in MCB's statement but criticised the timing of it given an "Ahmaniyya person had just been killed for his faith".
Basharat Nazir told The Huffington Post UK the statement was "a little bit of movement, a little bit of progress in that they've gone a lot further than they have before (in acknowledging Ahmadis)", however, it still sought to exclude them from the Muslim community and to "highlight the differences".
"The key point (in the statement) was that Muslims should not be forced to accept Ahmadis... no one is forcing them... and why should Ahmadis be made to call themselves non-Muslims?
"It is very clear no one has forced them, they are being forced by their own untenable position in that they are looking to exclude us... at a time when we should all be united together regardless of our faith."
Nazir added: "It is disappointing that MCB seek to issue a statement that maintains their earlier view that they consider Ahmadis to be non-Muslims.
"This is the same intolerance that triggered the growth of extremism in Pakistan.
"Unless people respect the right of everyone to follow the faith of their choice, be it Islam (as is the case of Ahmadi Muslims) or any other faith then we will continue to see the rise of intolerance and hate."
He continued: "This is a time to show solidarity against all forms of discrimination, extremism and hate rather than make declarations about people's beliefs.
"There is nothing new in the statement as it reflects their earlier views so it is not clear why it was issued now. If they wished to show that they reject all forms of violence then a simple statement on that would have been sufficient.
"It would be better for MCB to condemn all forms of extremism and in light of the murder of Mr Asad Shah supported our call for the repeal of the anti-Ahmadi laws in Pakistan that have been used as a basis to kill Ahmadis simply self-identifying as Muslims."
Nazir said the Ahmadiyya Muslims were "amused" by the MCB's statement which had turned into a "mess... they are being pilloried for it".
Related