Trailblazing model and body image campaigner Ashley Graham can now add "Barbie" to her impressive CV.
The 28-year-old was presented with a doll that looks just like her at Glamour's Women of the Year Awards in Los Angeles on Monday night.
"All we did was take 360 degree photos of my body to send to them, and afterward we fleshed out some details," she said.
"The colour of my hair, a few details on my face like beauty marks and full eyebrows.
"The number one prerequisite, though, was that her thighs touched. I was like, 'Guys, we can make this Barbie, but if her thighs don't touch, she's not authentic.'"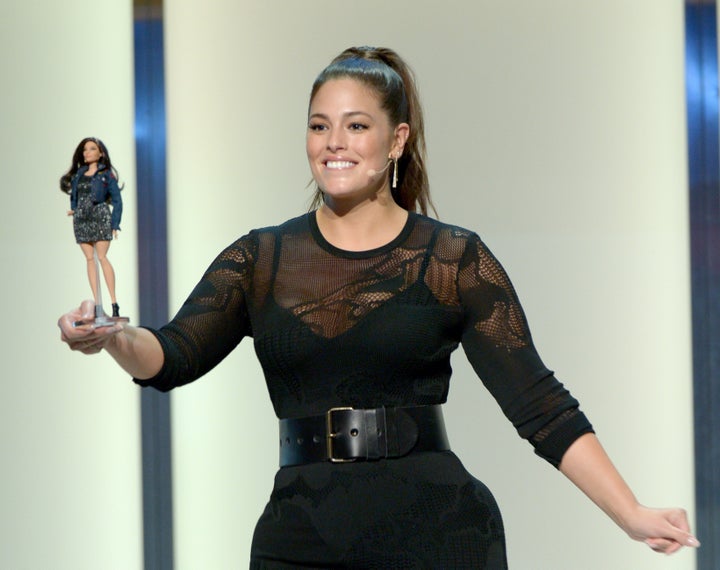 Speaking at the awards, Graham said she hoped her new Barbie would encourage positive body image among the next generation of girls.
"I never really thought that I didn't look like her [Barbie] growing up, I just thought she was perfect," Graham said.
"If I had a Barbie that was my size, I would have thought my size was normal.
"Young girls now get to grow up seeing that their bodies are normal, which I think is so empowering and encouraging to the younger generation."
The tradional Barbie - with her long limbs and ultra slim waist - has long been criticised for putting body image pressure on young girls by representing an unrealistic version of beauty.
But Graham hopes her Barbie will act as a more positive role model, at a time when girls may be doubting their value in the world, following the US election.
"One election shouldn't make you feel that you can't be who you want to be," she told HuffPost.
"This is the time for us to band and stand together to make change and continue to be role models for one another."
While Graham's doll is a limited edition one-of-a-kind, the creation of her doll is part of Mattel's worldwide commitment to diversify Barbie.
Earlier this year the brand launched Barbie with three different body types - tall, curvy and petite - with seven skin tones, 22 eye colours and 24 hairstyles available.