Asos is on a bit of a roll as far as weird and wacky designs are concerned.
Setting you back a whole 12 British pounds for a piece of material with elastic straps, it's seems to serve no purpose other than turning heads – on first thoughts we thought it had slight BDSM vibes, but it's a bit too flimsy for that.
It's made from 80% brass (and 20% elastic), with ASOS recommending you keep it away from liquids. If it rains, you fancy a drink, or you sweat at all, we're predicting a tinge of green covering your nose and cheeks – and £12 down the drain.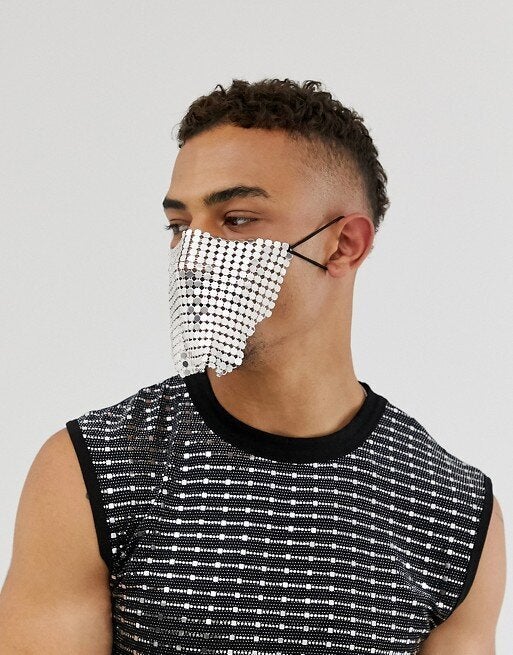 Twitter had some, er, opinions shall we say. Freya Lee tweeted: "Is this a thing?" No Freya, we can assure you it's not. While another user, Dametheplug, simply said: "Fire your designer." A tad harsh, but it does beg the question, who on earth thought this was a good idea?
As for where to wear it, ASOS tweeted that it's a "fave new-year round piece for festival and flu season, and for dealing with close-talkers". Sure.
To be honest, it just seems a faff to us. Imagine drinking a glass of wine with that thing on? Thank you, next.
We all work hard to earn our money – so it shouldn't feel like hard work to spend it well. At HuffPost Finds we'll help you find the best stuff that deserves your cash, from the ultimate lipstick to a durable iron to replace the one that broke (RIP). All our choices are completely independent but we may earn a small commission if you click a link and make a purchase.