A bag of onions probably isn't your desired look for your next night out, but just if it is ASOS is where you should head.
The dress doesn't come cheap. It's currently in the sale for £210, but at full price it was £350, so a hefty investment for not much material that's available in three sizes, S (6-8), M (10-12) and L (14-16).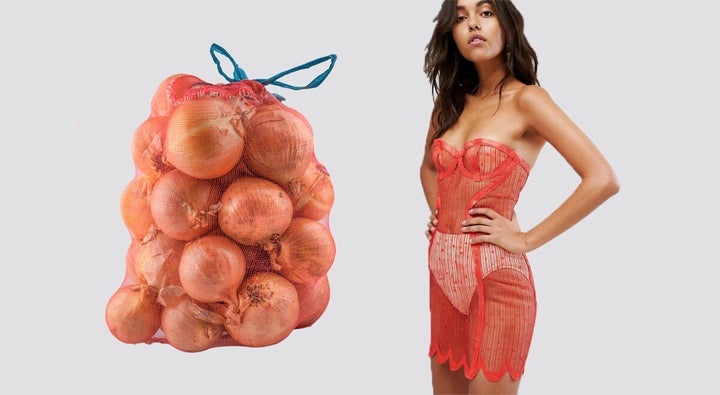 Designed by Elissa Poppy, the brand is described by ASOS as a 'couture-inspired lingerie', and the latex piece is recommended to be worn after applying talcum powder for 'ease of dressing'. Sounds like a lot of work to us.
Jay Sherif on Twitter was the first to point on its resemblance to onions, while a satirical account called it 'The most beautiful dress ever created.'
If you're not brave enough to wear it with just a really big pair of knickers underneath, ASOS has also styled it worn over a white t-shirt dress, which when teamed with a pair of white trainers, is a tad more wearable.
But £210 for a transparent dress is a bit steep for us, we'll stick to the supermarket.
We all work hard to earn our money – so it shouldn't feel like hard work to spend it well. At HuffPost Finds we'll help you find the best stuff that deserves your cash, from the ultimate lipstick to a durable iron to replace the one that broke (RIP). All our choices are completely independent but we may earn a small commission if you click a link and make a purchase.