Bright teenage girls from poor families lag behind their well-off peers in maths, reading and science by three years at the age of 15, a new study has found.
Research by the Sutton Trust has revealed a shocking socio-economic attainment gap between the UK's most able pupils.
On average, underprivileged students miss out on the equivalent of two years and eight months worth of schooling.
Sutton Trust founder Sir Peter Lampl said the "staggering" results represented a "huge waste of talent".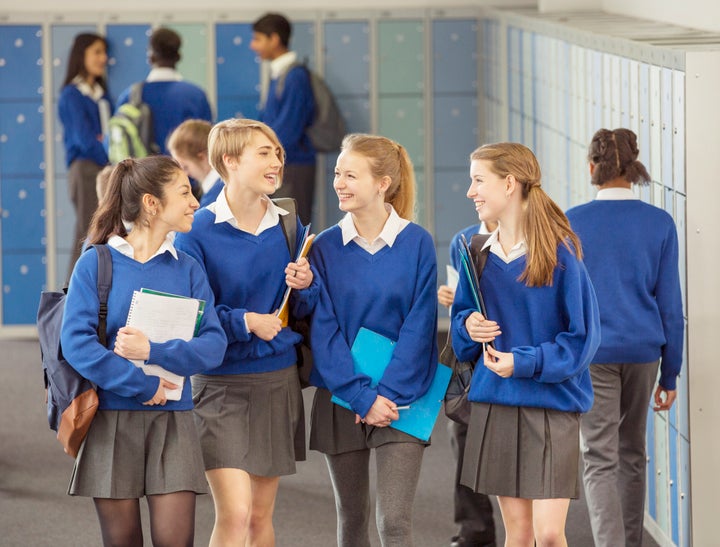 Using PISA test scores - a study into the school performance of 15-year-olds around the world - the education charity discovered the socio-economic gap between smart female students is bigger than that between their male classmates.
Poor but smart girls face a gap of three years when it comes to science education - eight months greater than for boys. The three year female reading gap is also nine months bigger than that for bright schoolboys.
But both girls and boys from poor families are typically two years and nine months behind their well-off counterparts in maths.
The Sutton Trust is calling on the government to establish a "highly able fund" to support the prospects of high achievers in comprehensive schools.
"High potential pupils would be monitored and given specific support," Lampl said.
"This would improve social mobility at the top by widening access to leading universities and to top jobs."
A Department for Education spokesperson said: "Thanks to our reforms there are nearly 1.8 million more children in schools rated good or outstanding than in 2010, while the attainment gap between disadvantaged children and their peers is narrowing. This year alone we are spending £2.5 billion through the pupil premium to tackle educational inequality.
"But we are determined to go further, and through our reformed, more rigorous curriculum, we want to stretch all pupils, including the most able," the continued.
"We have also recently consulted on proposals to end the ban on new grammar schools, where we know bright children from disadvantaged backgrounds thrive, as well as harnessing the resources and expertise of universities, independent and faith schools to create even more good school places."