Agriculture Minister Barnaby Joyce told the ABC's AM radio that if he had been directing the video, he would have told Depp to "rise to the camera, old trout, rise to the camera".
Heard, who is married to Depp, escaped a conviction after pleading guilty to falsifying documents after flying her dogs into the Australia.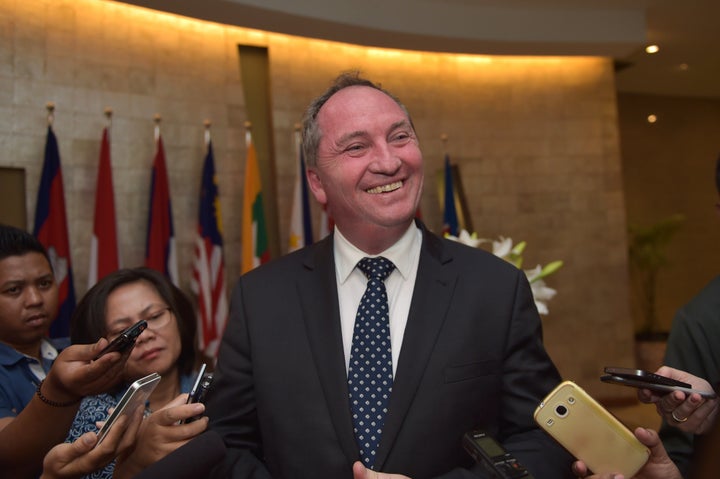 Although he questioned the 52-year-old actor's performance, Joyce commended the video for bringing attention to Australia's biosecurity laws.
Joyce told the radio show: "At the end of it we've got a message that is going all around the world right now, it's going off like a frog in a sock telling people that if you come into this nation and you don't obey our laws, you're in trouble."
Joyce said that Depp looked like he was "auditioning for the Godfather", adding: "I don't think he'll get an Academy Award for his performance."
Speaking to Australia's 'Sunrise' show, Joyce described the video as "atrocious", saying that even he "could have done better than that".
He said: "Do it again, Johnny. Do it with gusto, mate," adding: "Rise to the camera, old trout, rise to the camera."
Nonetheless, Joyce said that the video will be used as an "educational tool".
The apology video was played to the court and has since been shared worldwide.
In the video, Heard said: "Australia is free of many pests and diseases that are commonplace around the world.
"That is why Australia has to have such strong biosecurity laws."
Depp intervenes: "Australians are just as unique, both warm and direct. When you disrespect Australian law, they will tell you firmly."
Heard said that she was "truly sorry" for bringing her dogs into Australia.
Depp added: "Declare everything when you enter Australia."