Australia's most densely-populated state has declared a fire emergency as "catastrophic" blazes – which have already killed three and destroyed more than 150 homes – encroach on Sydney.
Residents are facing what "could be the most dangerous bushfire week this nation has ever seen", New South Wales (NSW) state emergency services minister David Elliott said.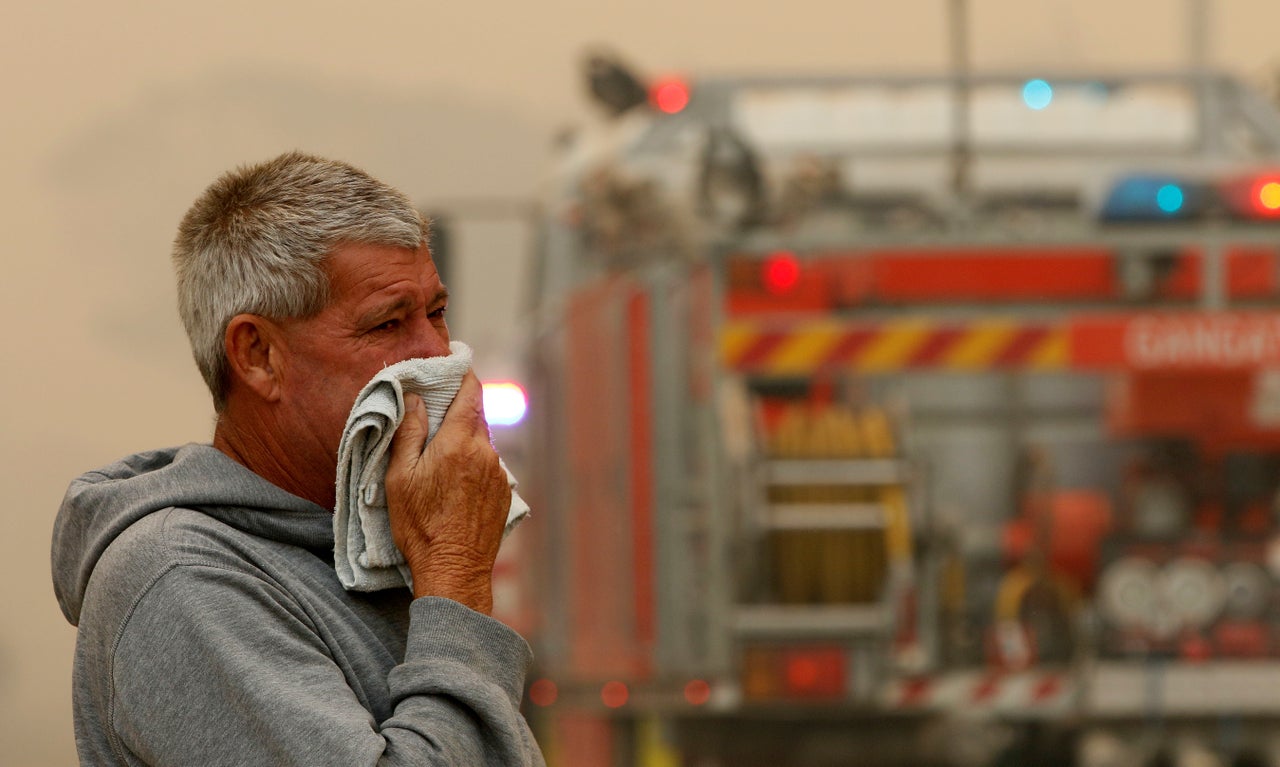 Fires in the state's north-east have razed more than 3,300 square miles of forest and farmland since Friday.
Fire conditions are forecast to be worse on Tuesday than they were at the peak of the current fire emergency on Friday.
Three people were killed by the fires over the course of the weekend, and thousands of people have been ordered to evacuate their homes as conditions are expected to worsen.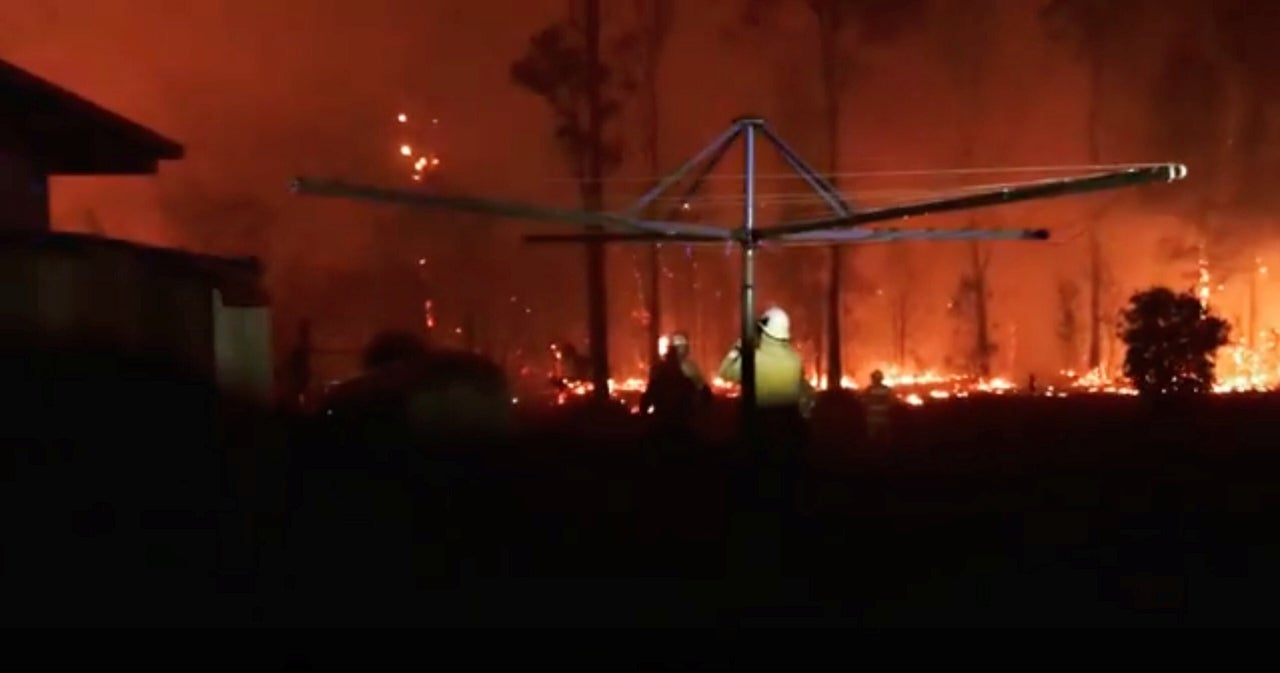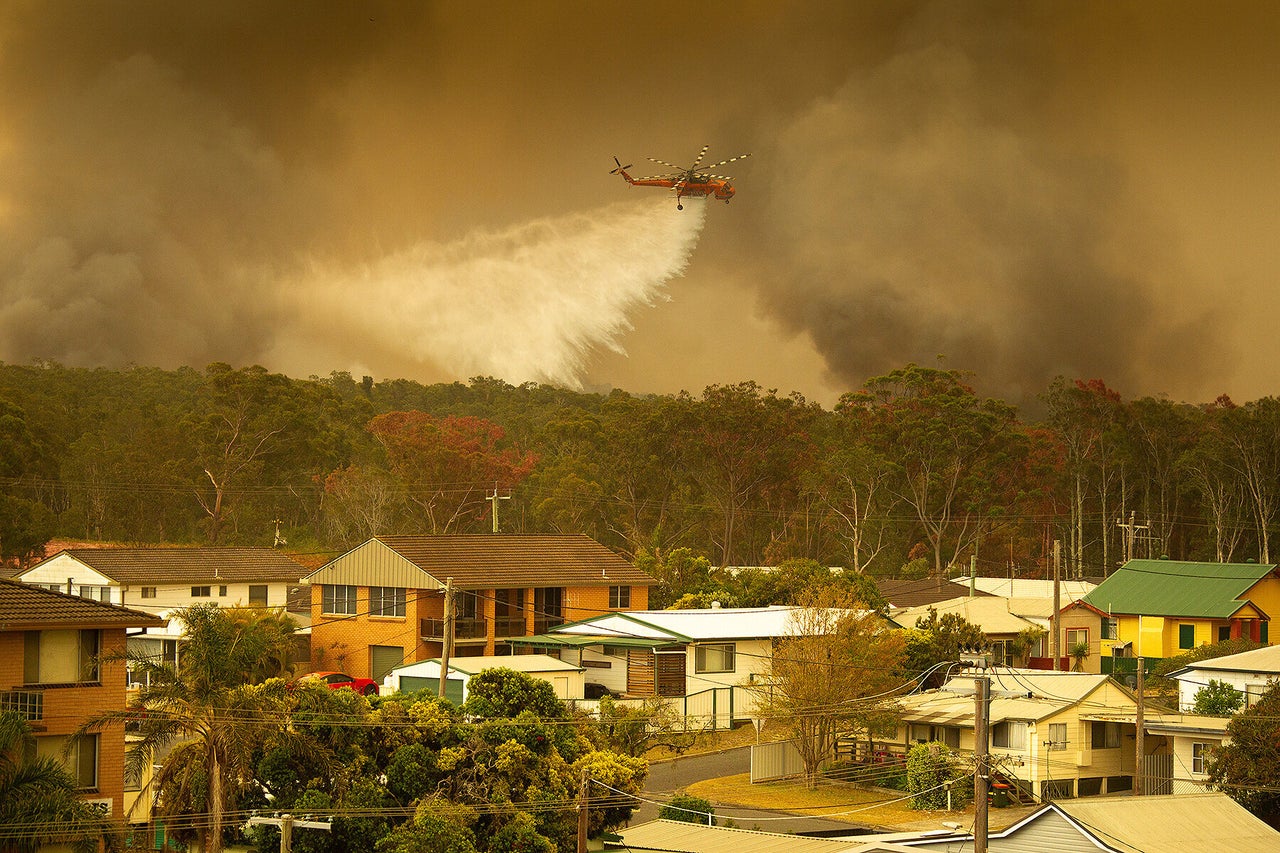 Even as thousands of people frantically prepared for the worst, some of the nation's most senior leaders refused to discuss the role of climate change in potentially exacerbating the fires.
Speaking on Monday, deputy prime minister Michael McCormack said the fears expressed about the climate emergency were nothing more than the worries of "raving inner city lunatics".
The annual Brown to Green Report, which tracks climate action within G20 countries and was published on Monday, found Australia to be among the least responsive G20 countries to climate change – trailing on meeting Paris Agreement targets and seeing an increase in the use of fossil fuels.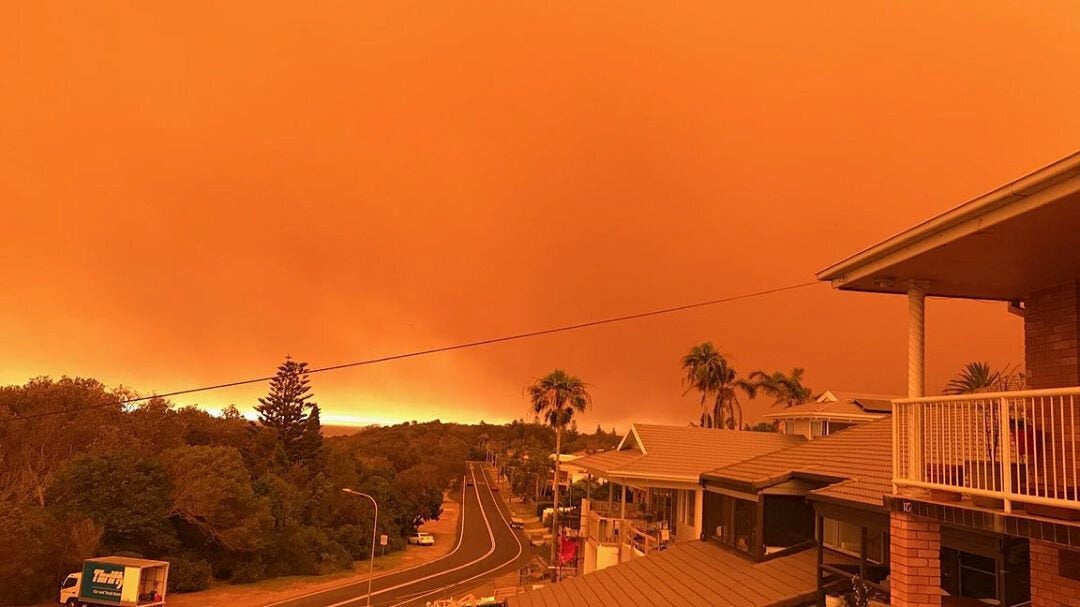 Catastrophic fire danger has been declared for Sydney and the Hunter Valley region to the north on Tuesday, with severe and extreme danger across vast parts of the rest of the state.
"Catastrophic is off the conventional scale," Rural Fire Service (RFS) commissioner Shane Fitzsimmons said.
The week-long declaration of a state of emergency gives the RFS the power to direct any government agency to conduct or refrain from conducting any of its functions.
This includes ordering an immediate shutdown of utilities such as gas and electricity in stricken areas, and close roads and take possession of any property during an emergency response.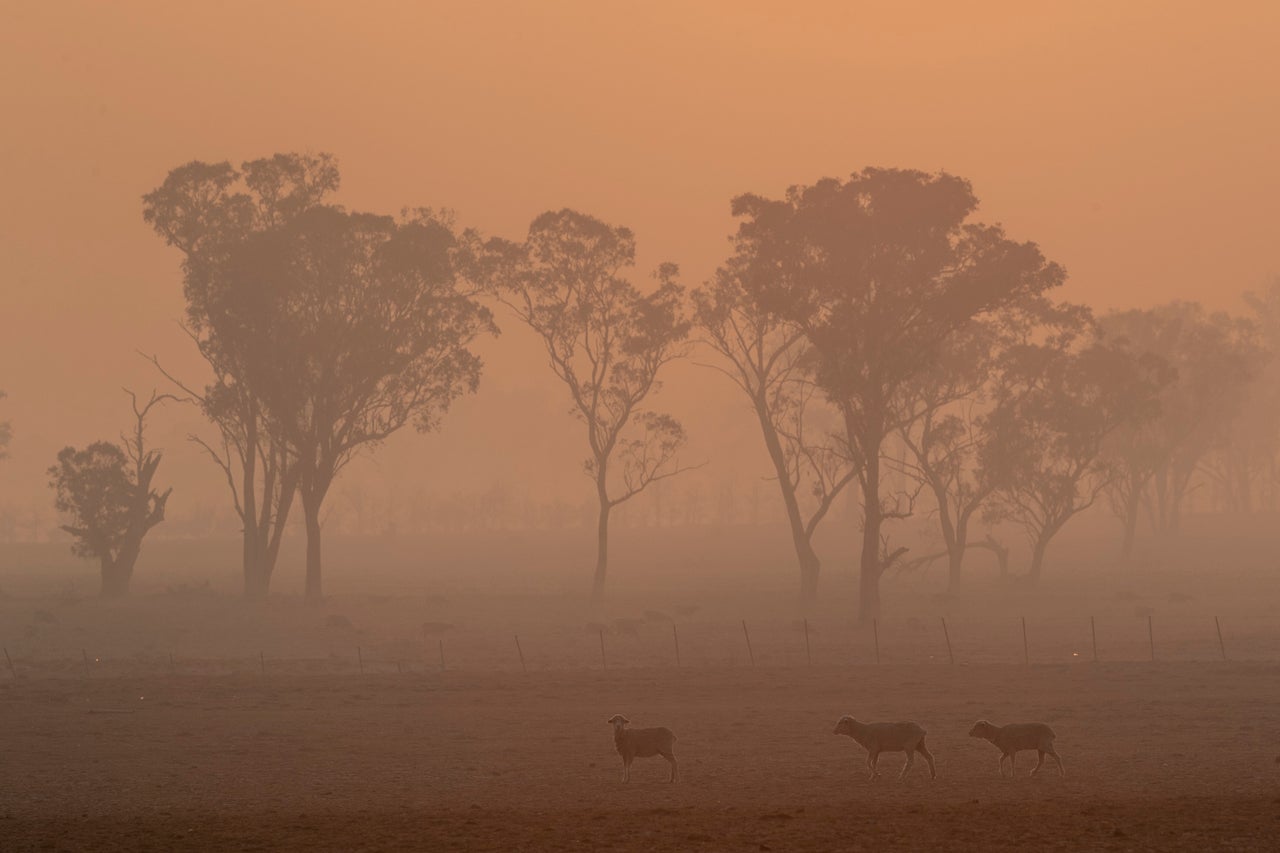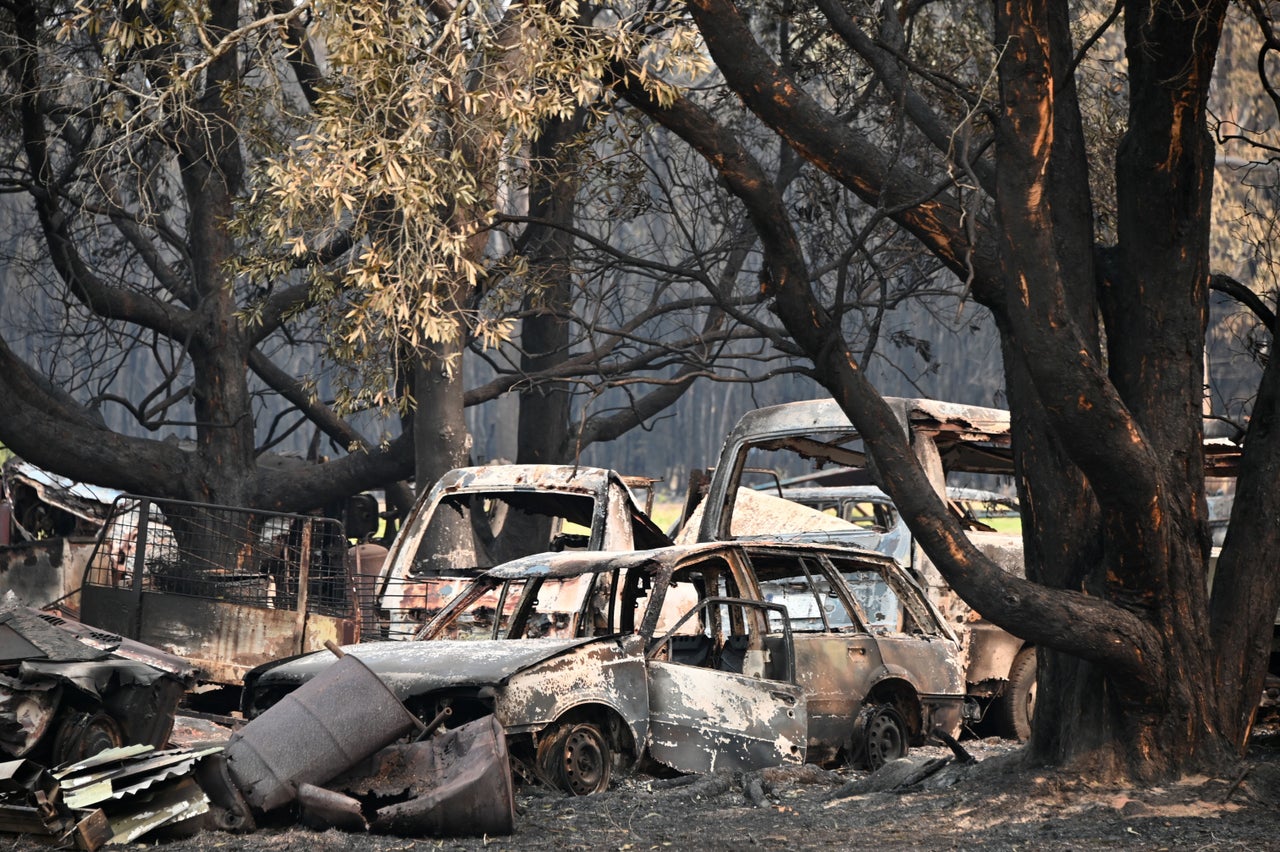 Wildfires are not uncommon in Australia – the fire season usually peaks during the height of the southern hemisphere's summer. However, after an unusually warm and dry winter, the blazes have started early and caught many by surprise.
Australia's worst bushfires on record destroyed thousands of homes in Victoria in February 2009, killing 173 people and injuring 414 on a day the media dubbed "Black Saturday."
The fact that the fires have reached such intense proportions so early in the year has caused widespread concern.
As the nation's emergency services battle to control the flames, communities across affected regions have been uprooted and forced to leave behind their homes – unsure whether they will still be standing when they return once the fire passes.
"Everybody has to be on alert no matter where you are and everybody has to be assume the worst and we cannot allow complacency to creep in," NSW Premier Gladys Berejiklian told reporters in Sydney.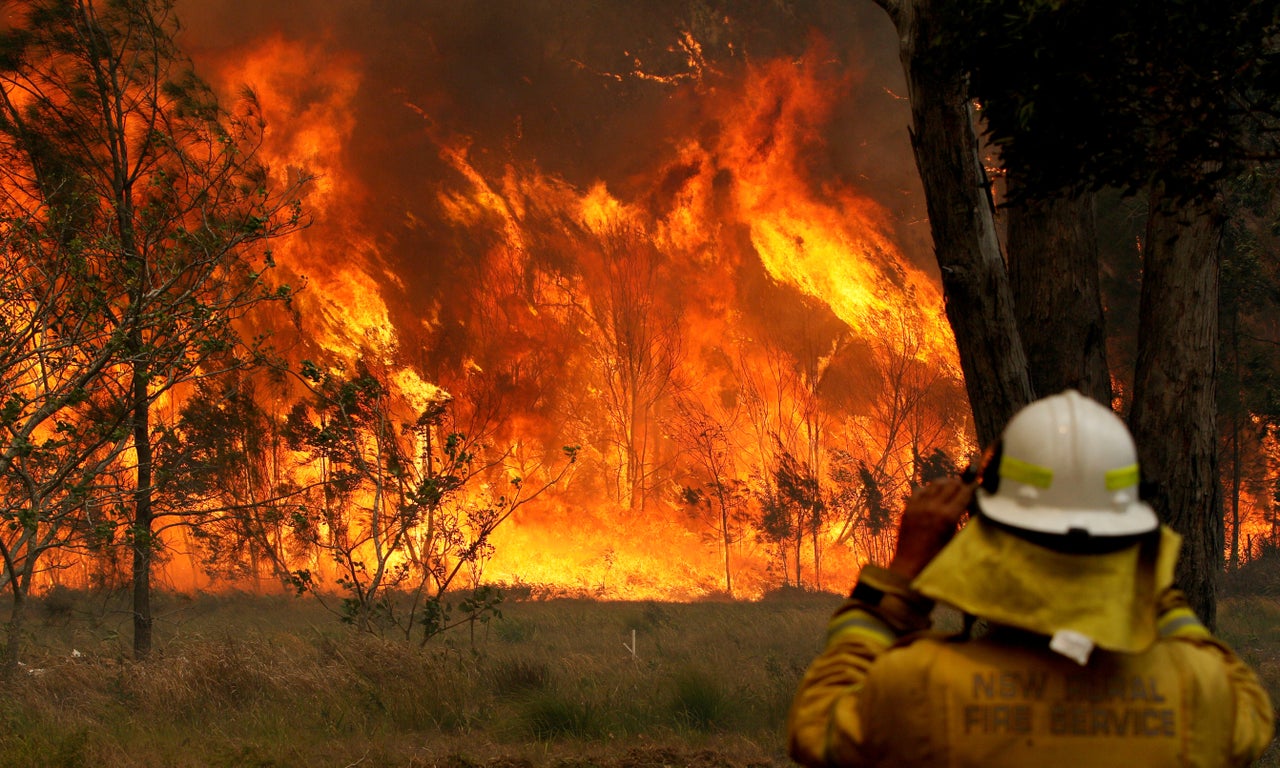 The country's most populous city has been designated at "catastrophic fire danger" for Tuesday, when temperatures as high as 37C (are forecast to combine with powerful winds for potentially deadly conditions. It is the first time Sydney has been rated at that level since new fire danger ratings were introduced in 2009.
Home to more than 5m people, Sydney is ringed by large areas of bushland, much of which remains tinder dry following little rain across the country's east coast in recent months.
"Tomorrow is about protecting life, protecting property and ensuring everybody is safe as possible," Berejiklian said.
NSW RFS commissioner Shane Fitzsimmons urged people to evacuate before conditions worsened, warning that new fires can begin up to 20km (12 miles) ahead of established fires.
"Relocate while things are calm without the pressure or anxiety of fires bearing down the back door," he said.
With thousands being ordered to evacuate and air quality expected to worsen considerably, more than 100 schools will be closed on Tuesday.
The flames have had a catastrophic effect on wildlife. Some 350 koalas are feared to have been killed in a major habitat, as concerns mounted for thousands of other animals trapped in the path of the oncoming blaze.