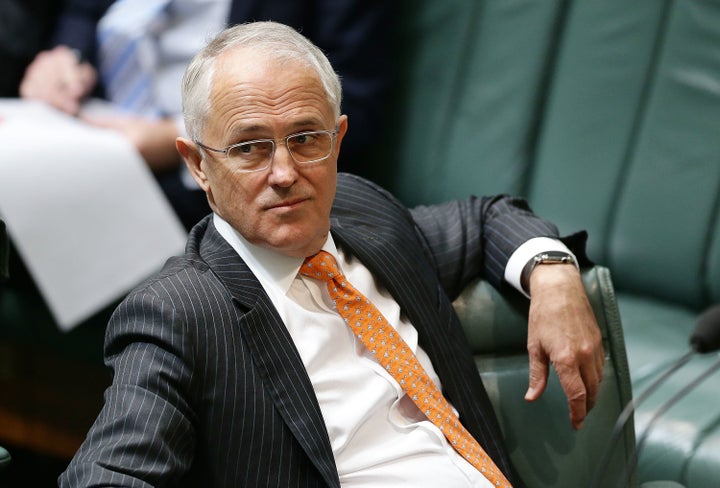 The UK staying in the EU would be an "unalloyed plus" for Australia, the country's prime minister argued today.
Speaking to Sky News Australia about the June 23 referendum, Malcolm Turnbull spelt out why his country would like to see the UK vote to 'Remain'.
Turnbull cited trade and security as reasons why it would benefit his country for the UK to stay in the EU.
Prime Minister Turnbull's echoed those remarks today, and said: "From our point of view, from Australia's point of view, having Britain as part of the EU is definitely an advantage. If the British people in their wisdom decide to stay in the European Union then we would welcome that.
"Britain's involvement in the European Union does provide us – and Australian firms particularly, many of whom are based in the UK – does provide us with considerable access to that market so from our point of view, from a trade and economic point of view, it is a plus.
"And of course we have very similar views on so many issues, so many strategic issues, we are very close allies, Britain is part of the Five Eyes group or alliance in terms of intelligence so from our point of view it is an unalloyed plus for Britain to remain in the EU."
His comments come just weeks after New Zealand's prime minister said the UK would be in a "stronger position" if it stayed in the EU.
Speaking at the Nuclear Security Summit in Washington last month, John Key said that while "it's up to the British people to decide, we certainly think it's a stronger position for Britain to be in Europe."
He added: "As someone who's lived in the United Kingdom for a long period of my working life, I guess all I would say is that if we had the equivalent of Europe on our doorstep New Zealand as a country would be looking to join that, we certainly wouldn't be looking to leave it.
Foreign Secretary Philip Hammond today welcomed the Australian PM's intervention, and said: "The Leave campaign peddles the myth that Britain has to choose between our Commonwealth friends and our EU partners.
"But I believe that we can be influential and successful members of both the EU and the Commonwealth, and that is precisely what Australia and New Zealand are urging us to do.
"Both leaders are clear that the vote is a matter for the British people but it would be dangerous and arrogant to dismiss out of hand the concerns and feelings of some of our closest and oldest allies - partners with whom we share so much history and heritage, and with whom we work so closely on trade, defence and security."
Popular in the Community