Britons are projected to suffer the longest ever period of falling living standards, after Philip Hammond revealed a gloomier economic forecast in the Budget, expert analysis has found.
The Resolution Foundation said in its overnight analysis of the Chancellor's Budget speech that household incomes would fall for 19 quarters in a row, longer than the 17 quarters for which it fell after the recession.
This is the longest since records began in the 1950s.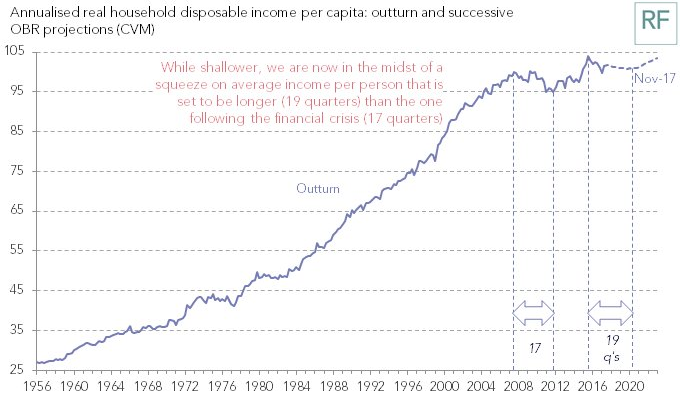 In his speech on Wednesday, Hammond announced the Office of Budget Responsibility (OBR) issued the biggest downgrade in productivity forecasts since it was created in 2010 - down to 1.2% a year from 2.2%.
The result is average weekly earnings are expected to grow much slower.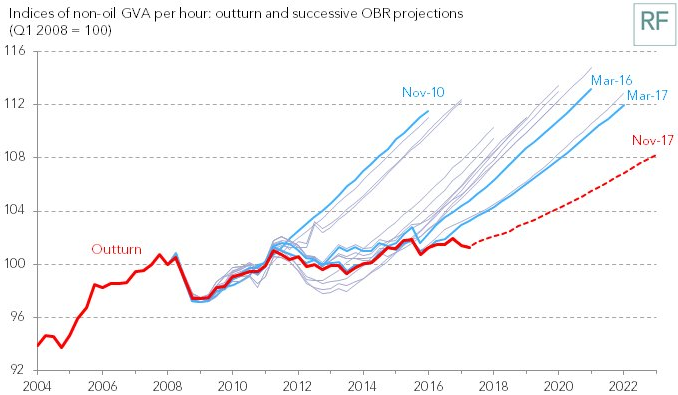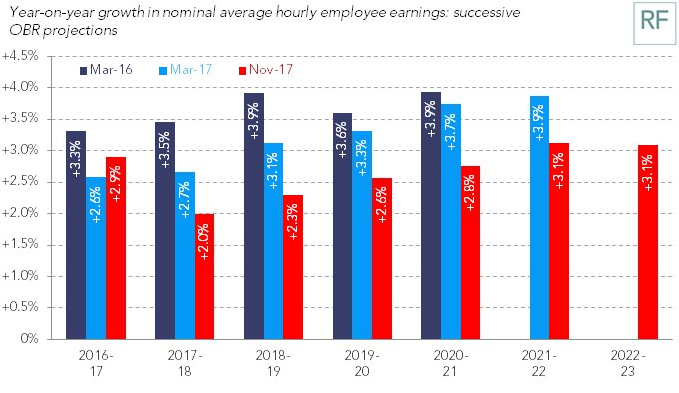 Resolution Foundation director Torsten Bell said: "While Philip Hammond chose to take a relaxed approach to additional borrowing, families are unlikely to do so when it comes to the deeply troubling outlook for their living standards that the Budget numbers set out.
"Families are now projected to be in the early stages of the longest period of continuous falls in disposable incomes in over 60 years – longer even than that following the financial crisis."
Bell said Hammond's boost to housing investment was "the right call" but called the decision to abolish stamp duty reform "a very poor way to boost home ownership".
The downgrade in productivity forecast means the economy will be £42 billion smaller in 2022 than was predicted in the March 2017 forecast, The Resolution Foundation said.
"Its £3billionn cost could have been better spent building 140,000 new homes through the government's own Housing Investment Fund," Bell said.
"Faced with a grim economic backdrop the Chancellor will see this Budget as a political success. But that would be cold comfort for Britain's families given the bleak outlook it paints for their living standards.
"Hopefully the OBR's forecasts will prove to be wrong because, while the first sentence of the Budget document reads 'the United Kingdom has a bright future', the brutal truth is: not on these forecasts it doesn't."