As summer draws to a close, you might not be ready to give up on the long evenings, balmy weather and sunbathing opportunities just yet. So what better way to soak up the last bits of sunshine than with a last-minute getaway?
We chatted to Chris Blume from Trip Expert and scoured through Trip Advisor's 2019 Travellers' Choice destinations to find places in Europe where you can still catch a tan, explore beautiful landscapes, and meander round cities – all while feeling like summer isn't over.
Austria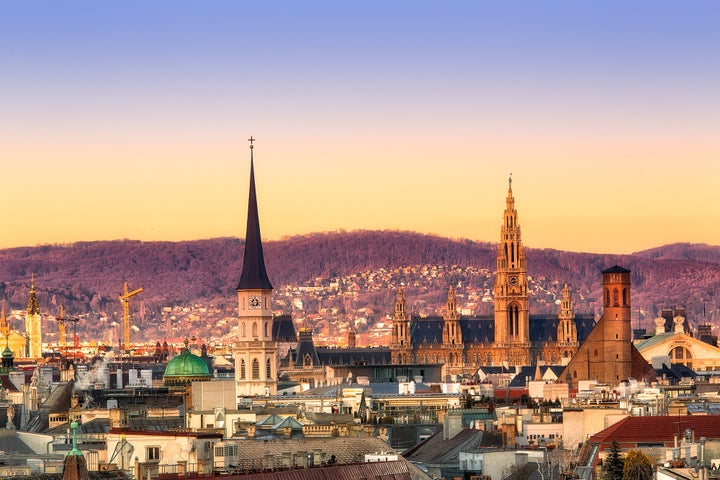 If you're looking for an active holiday to round off the summer – with walking trails, cycling tours and mountain biking – head to Austria. There are a number of events you can catch if you go in September, including the Road World Championships and a Mountain Yoga Festival, says Blume.
The weather is mild but sunny, so you can enjoy clear views of the city of Vienna and the alpine scenery, too.
Portugal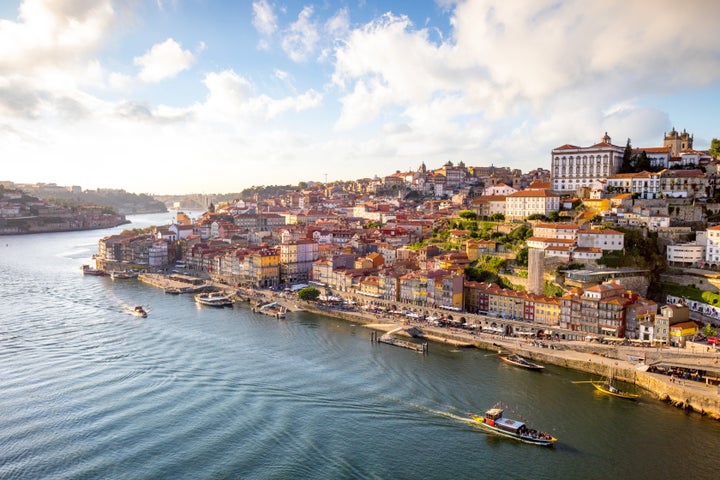 With an average temperature of 23 degrees, Portugal is a great choice for autumn sun. The Portuguese wine harvest happens in September, says Blume – and with 8% of Portugal taken up with vineyards, it's the perfect time to get involved.
Try grape-picking in the Duoro Valley and soak up the sea air in Porto before stopping off on the island of Madeira. (Oh, and FYI: the Madeira Wine Festival runs until 8 September).
Blume's top tip? "September is a good month for surfers or those learning to surf – the water is at its warmest, but the summer crowds have long deserted the water." Noted.
Spain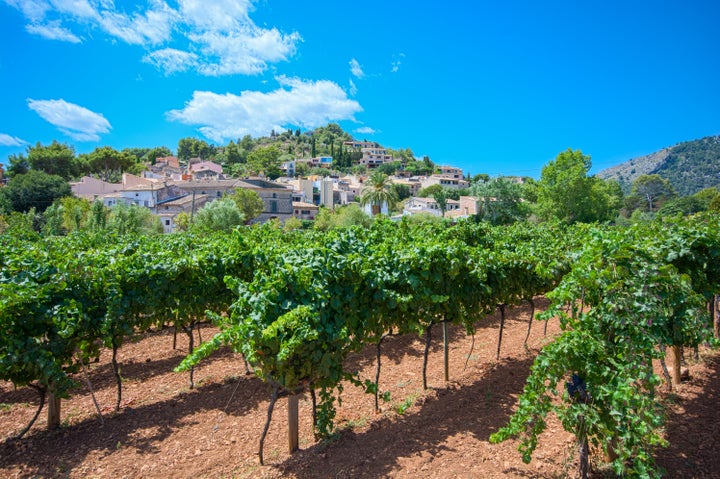 September is the perfect time for a long weekend spent in Spain. You'll skip the busy tourist season and flights are much cheaper after the summer holidays.
Also, and arguably more importantly, the Spanish wine harvest happens in September. Notable places that celebrate this include La Rioja and Jerez in Andalusia, says Blume, but wine harvest festivals take place in nearly every region so they're impossible to miss.
"There is also the Fiesta des Vermar – the famous grape throwing festival in the
village of Binissalem in Mallorca," he adds. See you there.
Santorini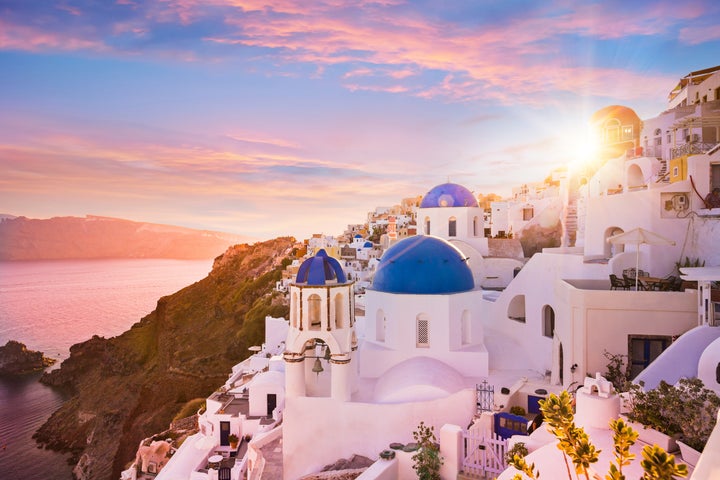 According to Trip Advisor's 2019 Travellers' Choice Destinations in Europe, the island of Santorini is one of the most popular places to visit throughout the year – and it's over 25 degrees in September.
The whitewashed houses with royal blue roofs make for a spectacular spot to watch the sunset while enjoying Greek cuisine.
Treat yourself to some TLC with a trip to the small island of Paila Kameni while you're there – the thermal waters have formed a volcanic spa, which you can enjoy as the tourist season gets quieter.
Turkey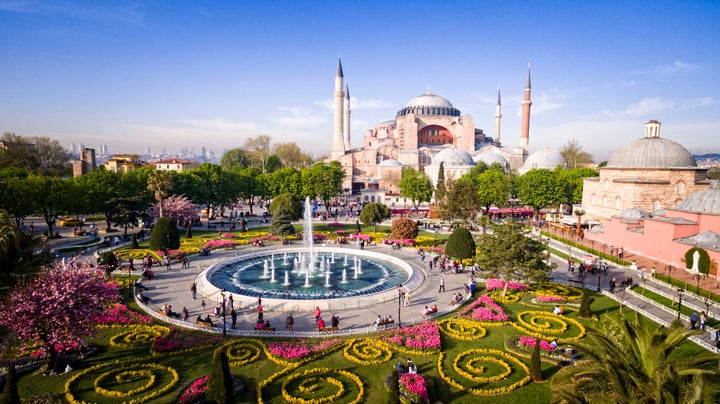 Another place to tick off your bucket list: Turkey's capital city of Istanbul, which is still hot in September and was rated highly on TripAdvisor's destinations.
Catch up on culture with a visit to the Sultanahmet Mosque – better known as the Blue Mosque – built in the early 17th century and home to some majestic interiors. It's still a functioning mosque, so you can't visit during prayer times.
Don't miss out on the beautiful flowers in bloom at Gülhane Park, a quiet oasis amidst the hustle and bustle of the city that's situated next to the Topkapi Palace.
Croatia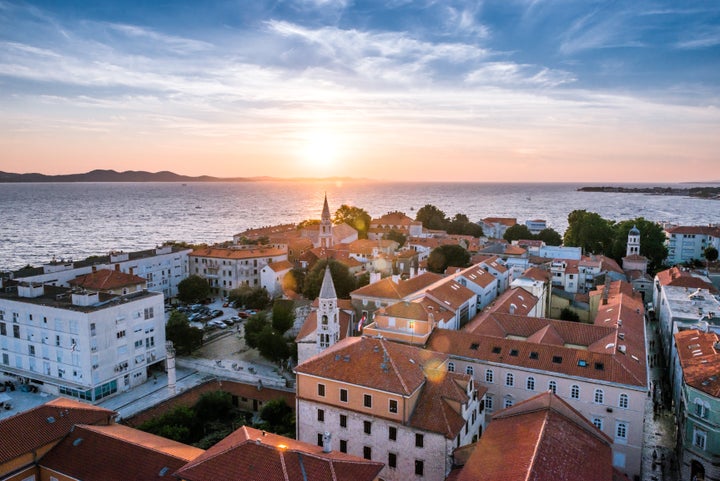 A haven for thrifty holidaymakers, Croatia is perfect for off-season beach breaks and festivals. Blume says the average temperature is 23 degrees (including the sea!) and there are 13 hours of sunlight every day to enjoy.
He recommends visiting the national parks, such as Plitvice Lakes, and regions including Lika and Gorski Cotor,
In the first week of September, Outlook Festival takes place – one of the top festivals in Europe – so if you're a music buff, book flights now.
Malta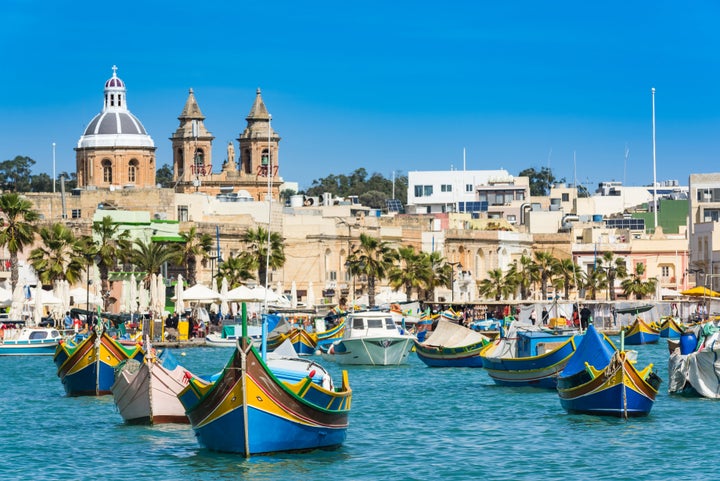 Trip Advisor's 2019 Travellers' Choice Destinations in Europe also rates Malta highly for its warm weather in the autumn months.
It's not too far from the UK, either – just a three-hour flight away. Surrounded by the Mediterranean sea, there's also water sports to try your hand at, historic sites, and many wellness and spa spots within the Island's luxury resorts.
And if you're feeling adventurous, take a trip to Malta's sister islands of Gozo and Comino.