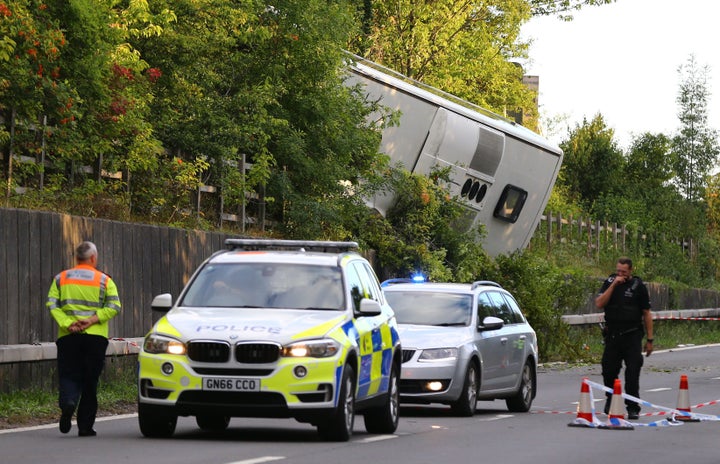 A baby boy was born in queuing traffic after a coach overturned on the M25 in Kent.
Thirty-one adults and seven children were treated for minor injuries at the scene while three other patients were taken to hospital with more serious injuries.
The incident at Junction Three near Swanley caused major delays and miles of tailbacks.
Kent Police's road policing unit later revealed the birth of the child and that there were no serious injuries.
It said on Twitter: "Pleased to update no serious injuries with overturned coach at junction 3 M25.
"Proud to see all emergency services working so effectively together.
"And just to make things interesting a baby boy was born at scene."
The Princess Royal University Hospital in Orpington, Kent, was put on major incident alert, a spokesman said. It later said it was treating 23 people.
Kent Fire and Rescue Service crews had to use cutting gear to free two people trapped.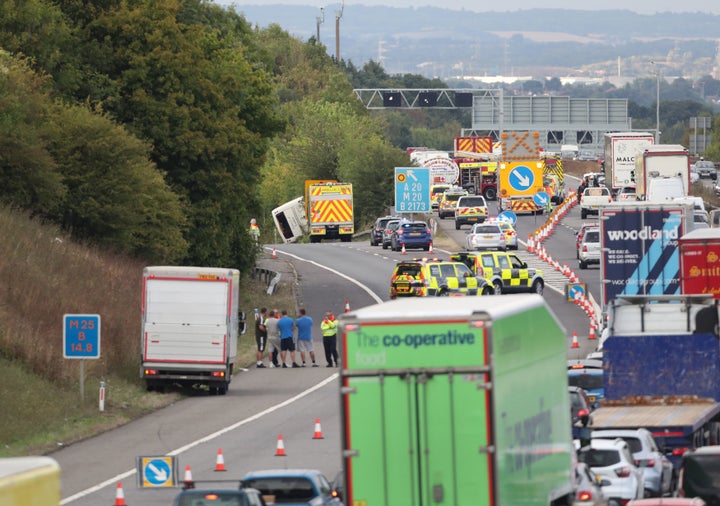 Police, ambulance and fire services were called to the scene at the M25 at Swanley just before 4pm.
Kent Police later said all people aboard the coach were accounted for and a number of people had received treatment at the scene for minor injuries before being conveyed to local hospitals.