A mum who took her baby to swimming lessons to help him overcome difficulties caused by birth defects, now hopes he will compete in the Paralympics.
Barney Locke was born without a right foot and his fingers fused together. His mum Melene decided to enroll him in swimming classes from an early age to help grow his confidence.
"We wanted him to grow up feeling confident in who he is, not embarrassed or ashamed of looking a little different," said Locke.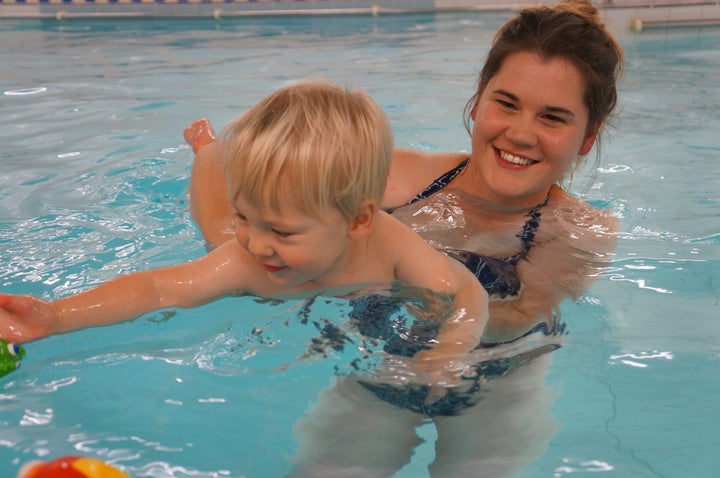 The family from Canterbury, Kent, started swimming lessons in Barney's first year and continued them even during periods when he was undergoing major surgery.
Locke found that songs and practices learnt during swimming worked as a form of physiotherapy when her son was stuck in hospital and couldn't go in the water.
"When we are in the water, Barney is at no disadvantage to any other - nothing seems impossible," she said.
"I hope he will compete in the Paralympics one day."
The family are already looking forward to the new term so that Barney can continue improving his skills: "The best thing is seeing how much Barney enjoys the lessons - his smile and laughter brings us such joy.
"He's so excited when we pull into the car park at the pool- he can't wait to get in."
Related