"I have never heard of it in my life. I don't know what it is." Those were the words uttered by one worried Bake Off contestant ahead of this week's technical challenge, which involved making 18 beignets souffles. Yeah, we're not sure either.
This week's 1920s theme left bakers pouring over a six-point recipe for beignets souffles, a French creation comprised of a fried choux ball filled with smooth raspberry jam.
The sweet treat is meant to be crisp on the outside, and light and fluffy on the inside. But for the bakers it was a bit too much to handle. Especially as they needed to make a sabayon to go with it – a light sauce traditionally made with egg yolks, sugar and wine (usually Marsala).
While choux pastry is usually baked, this task involved deep fat frying the balls – and plenty of bakers fell at the first hurdle with runny pastry and raw innards. Yum. Poor Michael ended up in tears, but at least his sabayon was up to scratch. In the end it was David who donned the crown for most terrible result.
So how on earth do you make such a creation? For those who feel up to the challenge, we asked Nina Timm from Easy Cooking to share her extra decadent beignets with white chocolate and raspberry jam recipe.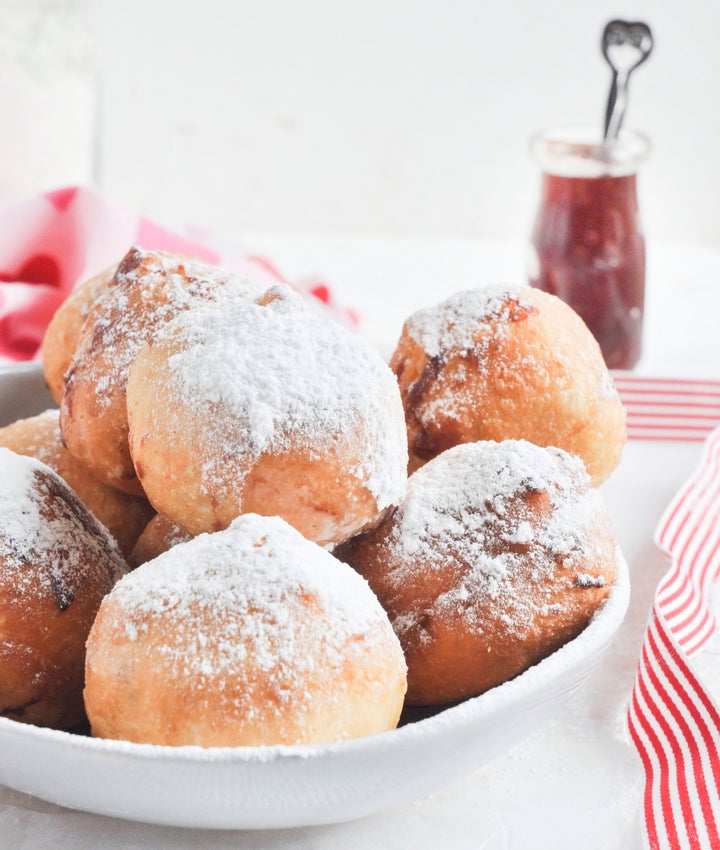 Ingredients
250ml boiling water
125ml butter
250ml cake flour
3 jumbo eggs or 4 large
Cooking oil for frying
Icing sugar for dusting
2 slabs white chocolate
125ml raspberry jam
Method
Boil the water in a small pot, add the butter and allow to melt. Add all the cake flour in at once and stir with a wooden spoon until the mixture comes away from the sides of the pot. Remove from the heat and place the mixture in the bowl of your mixer. Beat the flour mixture for about one minute so that it can cool and then add the eggs one by one, beating in between each addition of eggs.
Divide the dough into 20-24 small balls. Cut or break the chocolate into small blocks. Now take a ball of dough in your hand and flatten in, place the block of chocolate in the middle and top with half a teaspoon of jam. Gather the sides of the dough together and give it a twist. Make sure there are no leaks or holes in the dough. Heat the oil in a pot and deep fry the beignets to golden perfection.
Serve piping hot with a generous dusting of icing sugar.
Et voilà! Beignets souffles.