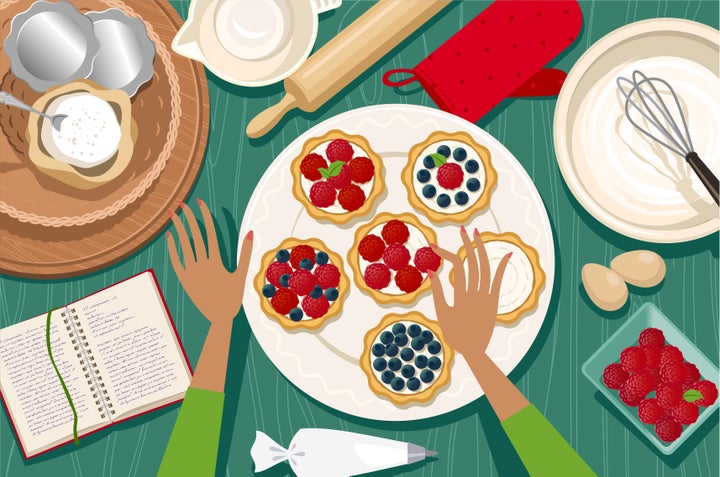 It seems the entire country has turned to sourdough bread in this time of need, but there's more to baking than feeding fermented starter babies. Broaden horizons and use the four-day weekend as an excuse to unleash your inner Mary Berry, but before you get set and bake: let's talk ingredients.
With flour, eggs and other essential baking ingredients highly sought-after on supermarket shelves these days thanks to panic-buying and stockpiling. We've consulted baking pros to guide us when using alternative ingredients we may already have at home and share their wisdom for swapping out usual baking staples for key substitutions.
Flour
Flour is an obvious baking essential and you'll most likely need at least one kind for your favourite desserts, but look beyond the plain and self-raising kind. There are plenty of other options and varieties of flour, each with distinctive characteristics.
"There are a few ways to circumvent regular wheat flour. Cakes made with ground almonds or polenta are a good alternative to traditional wheat flour cakes at the moment," food writer, author and Great British Bake Off contestant Ruby Tandoh tells HuffPost UK. "They won't be as feather-light and fluffy, but they're perfect as a soft, sweet backdrop for citrusy flavours."
Think outside the box and don't be afraid to experiment, which sounds like a recipe for setting yourself up for failure, but can result in some surprisingly good treats. "Try ground up oats in a food processor, Nutribullet or coffee grinder, which creates a rough kind of flour," she suggests. "You're never going to get it as fine as store-bought flour, but it's good nonetheless in moist, dense cakes like banana bread, apple cake or fruit loaves."
The only swap that might not necessarily work is replacing wheat flour for oat flour. "Best to use a recipe tried and tested with oat flour," Tandoh advises. "They have wildly different elasticity, protein types and absorbency."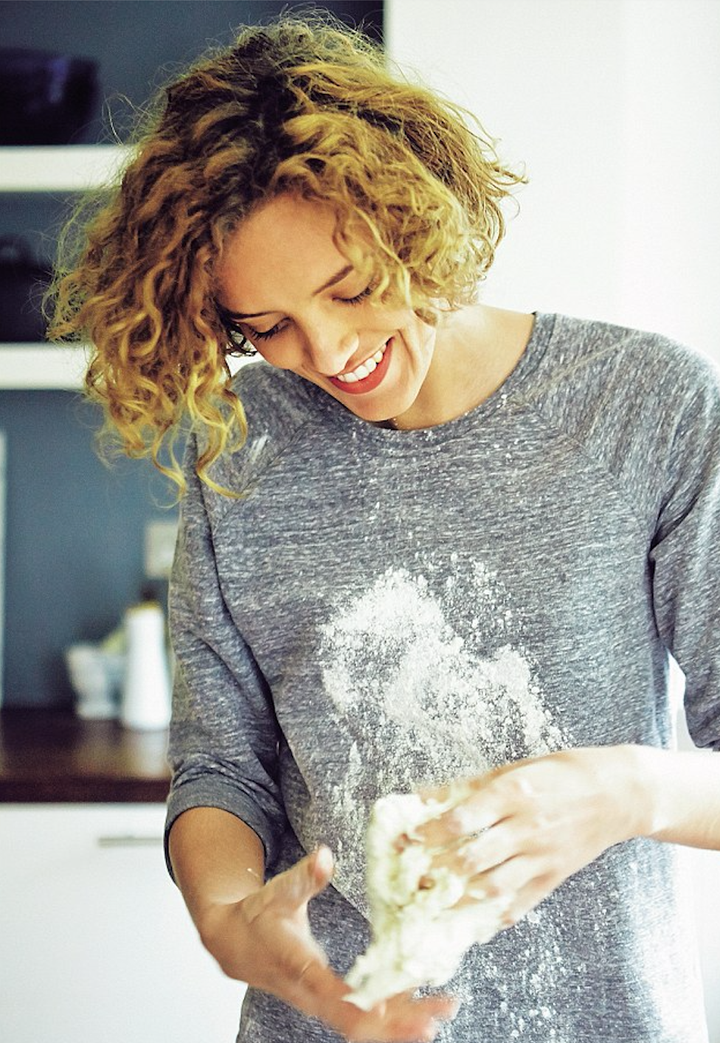 Leaveners
While cooking is an art, baking is a science because of the leaveners you need to use. Baking soda, baking powder and yeast cause chemical reactions in batters and doughs, which creates tiny carbon dioxide bubbles that make baked goods rise.
If a recipe calls for yeast as an ingredient and you don't happen to have any on hand, don't fret, there are other routes. You can use baking soda with lemon juice or buttermilk and vinegar may also work, or you can turn to double-acting baking powder. While these substitutes will make your dough rise, they're just not the same as yeast. Alternatives could affect the normal rise of a bake and the flavour and texture may vary.
"Keep in mind always that substitutes are rarely invisible to the taste or eye," explains baker and food writer Dan Lepard. "Be a little flexible in your expectations and you'll get a result you'll be happy with."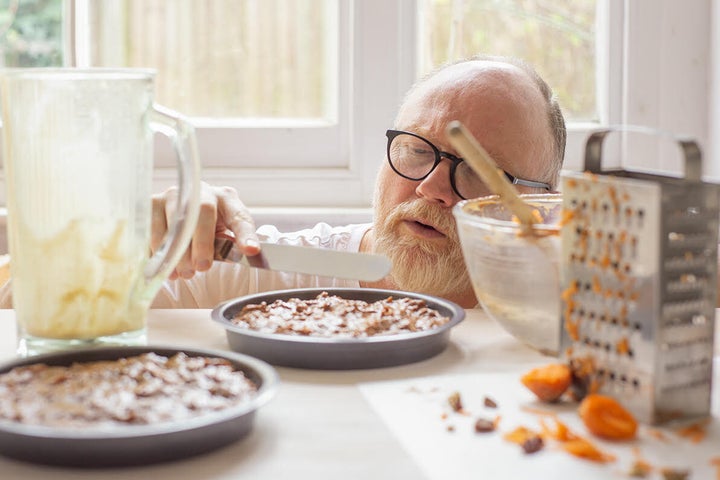 Fats, Oils and Shortening
Unsalted butter is the default go-to choice for baking unless the recipe specifically calls for salted butter. Did you know that you can easily freeze butter and other baking essentials for another time if you have any leftovers? Butter makes the world go round and it's the magical ingredient that elevates the simplest of dishes, but there are ways around using the rich staple that makes baked goods taste irresistible.
"In place of butter you can use a direct swap of margarine, dairy-based and dairy-free 'spreads', shortening, Trex, coconut oil, or even lard," suggests food writer and chef Olivia Potts. "Expect the batter or dough to be softer than normal – it might be slightly trickier to handle, but it'll still work." Coconut oil will give a faint hint of coconut, while lard is better for savoury bakes like pie pastry as it can make for a slightly fattier taste.
The usual oil and fat suspects might be ticked off, but venture further afield and look into adding vegetables into the mix. "Grated vegetables such as carrots and courgettes release their moisture during baking, in part because the salt in the baking powder and sugar draws water out of vegetables as it's heated," explains Lepard. "Oil or any fats in a cake interfere with the way proteins in the wheat flour bond, so it stops the crumb turning too elastic and chewy."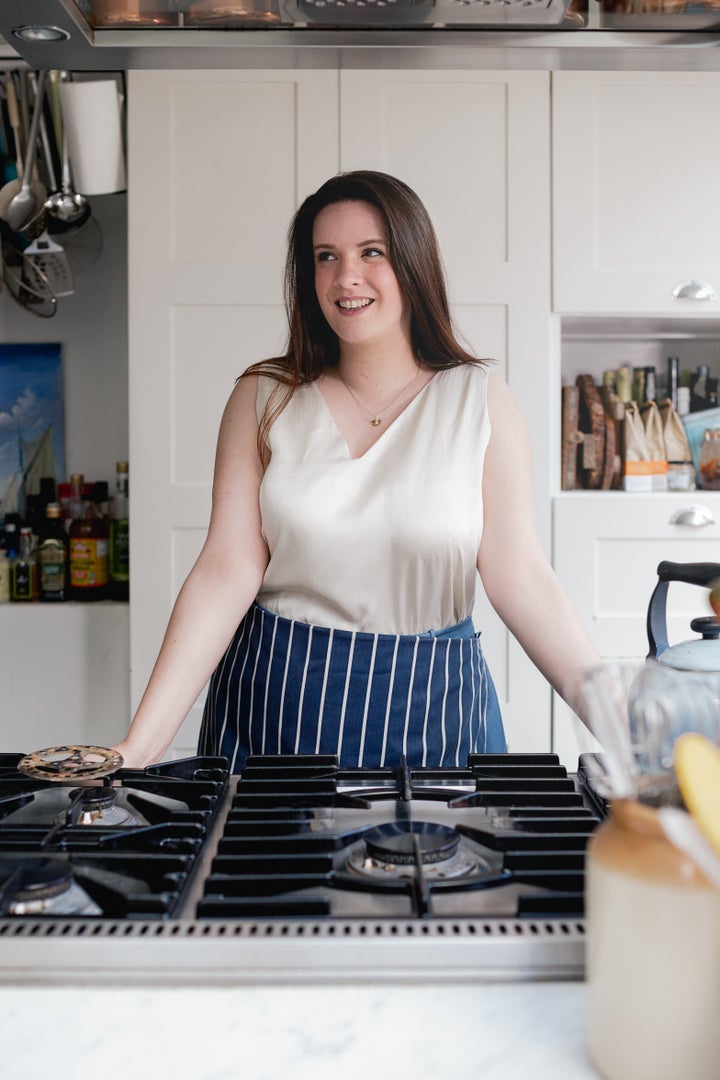 Eggs
Eggs act as the glue that helps bind ingredients together, but it's not the only versatile bonding agent when it comes to baking. Egg substitutes come second nature to vegan bakers and they'll already be well familiar with, including but not limited to aquafaba, linseeds, chia seeds, bananas and apple puree. "There are plenty of times when you can do without the eggs altogether," admits Tandoh. "If you're up for a foray into the world of sweet dough and buns, you can make cinnamon swirls, Chelsea buns, doughnuts, sticky cardamom knots and much, much more without so much as looking at an egg."
Don't panic if you find yourself without any of the above, there are still sticky solutions to help bring bakes together, Potts recommends: "A tablespoon of custard powder, cornflour mixed with 2 tablespoons of cold water, or 50g of tofu blended with the liquid ingredients works just as well."
Sugar
Sugar does more than satisfy sweet cravings; it plays a key role in keeping baked goods soft and moist, as well as adding sweetness and flavour.
"You can switch caster for granulated or Demerara. Yes, it'll adjust the texture but you'll still get a cake." Pastry chef and cookbook author of The Pastry Chef's Guide, Ravneet Gill, advises. "You can't always switch sugars that are moist for ones that are drier. For example, muscovado sugar for caster sugar sometimes won't work. Sugars change the texture of your product."
Those without the sweet stuff can opt for fruits because they contain natural sugars and it's no surprise they make a great sweetener for baking. Bananas, apples and raspberries are a baker's best friend and they're the secret to a fruitful bake.
"A lot of fruit or vegetable-based batters like banana bread or carrot cake where oil is used or melted butter means you can usually switch out your sugars," Gill adds. "Because it's such a wet mixture you can replace the sugar with honey, date syrup and maple syrup usually."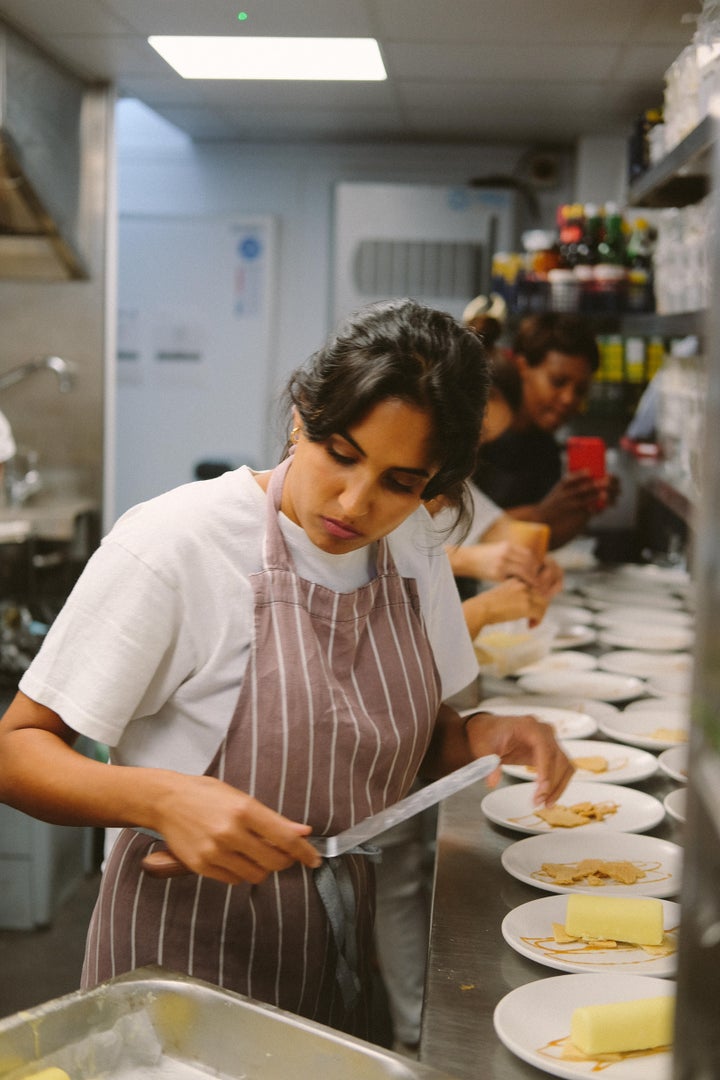 Spices
Bakers tend to gravitate towards ground cinnamon and it seems to be the number one item in cupboards. When in doubt, spice it up or better yet, change it up. Try introducing different spices such as cloves, cardamom, aniseed, allspice, ground ginger, nutmeg or mace to replace the trusty old cinnamon.
"Oil replaces butter most effectively when you're not needing a buttery flavour to enhance what you're making," suggests Lepard. "Spices and bold tastes are your friend here."