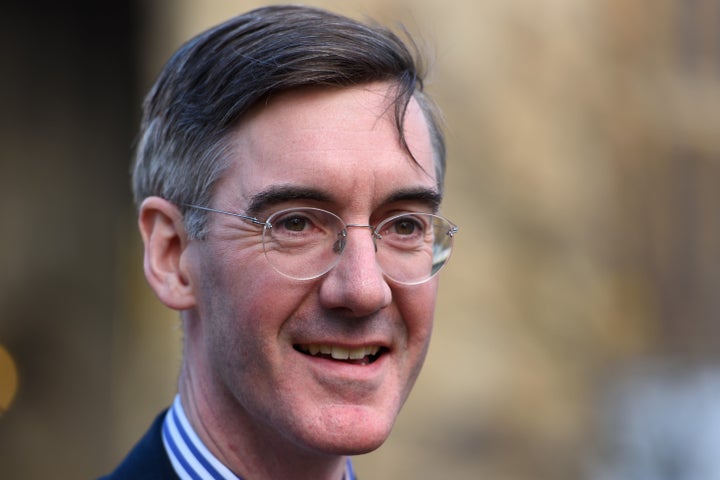 President Obama has been branded "splendidly arrogant" by Tory MP Jacob Rees-Mogg over plans to urge Brits to stay in the EU during a UK visit.
The US President is set to make a major intervention in the Referendum campaign next month when he jets into London after visiting Germany.
Pro-EU campaigners believe President Obama will help persuade undecided voters to back Remain, but his planned rallying cry has provoked fury from Brexiters.
An e-petition calling for President Obama to not be allowed to speak in Westminster on the issue has attracted 26,000 signatures.
At a meeting of eurosceptic think-tank The Bruges Group last night, leading Brexit supporter Jacob Rees-Mogg tore in the US President's plans.
He also claimed the French government's support for its country's 'dirty' film industry was harming EU/US trade negotiations.
After describing Obama as a "funny fellow", the North-East Somerset MP said: "I think he'll be the greatest recruiting sergeant for the Brexit campaign.
"No true honest Briton is going to be told what to do by a Yankee president they're just not. He can come and tell us all he likes about what we should do but we're not an American colony and they're not a colony of ours anymore.
"It's so splendidly arrogant for him to think that poor little Blighty is just waiting for big old Uncle Sam to come and tell us what we should do with our European neighbours and which garden we should play in.
"I think we just have to be very welcoming to him, thank him for his kind consideration and vote against being told what to do."
Rees-Mogg's comments, which were met with applause by the 200 or so eurosceptics in the room, echoed those of fellow Tory MP Steve Baker when the visit was revealed.
Speaking to the Independent on Sunday earlier this month, Baker said: "Whenever a US president intervenes in our constitutional future, I always reread the US Declaration of Independence. We will solve peacefully at the ballot box the problem for which their nation fought a bloody war of insurrection."
Speaking to LBC Radio, he said "We would be horrified if an American president got involved in a British general election campaign just as Americans would be horrified if a British prime minsiter was to say 'vote for Hillary'.
Rees-Mogg drew laughter at the meeting when he claimed the French government's desire to protect its country's pornographic film industry was having an impact on an EU trade deal with the US.
The MP claimed America's decision to exclude financial services from the Transatlantic Trade and Investment Partnership (TTIP) deal was in retaliation for France not allowing the film industry into negotiations.
Rees-Mogg said: "One thing very important in terms of free trade to the Americans is the film industry. Hollywood's a very big exporter for the US.
"The French won't put in the film industry because they are worried about those dirty French films they like making which they need to subsidise because proper people don't watch them.
"They're watched by teenagers, I think, who get excited by that sort of thing."
Reacting to the comments on President Obama, Stronger In spokesman James McGrory said: "Jacob Rees-Mogg should be ashamed of himself for using that kind of language to describe the Leader of our closest ally. Though I doubt President Obama is losing too much sleep.
"The leave campaigns are so scared by their lack of argument that anybody offering an honest opinion on the other side, including the President of the United States, is told they have no right to do so.
"It's for the British people to decide this biggest question in a generation but I'm sure they won't mind hearing from a range of voices before they make their choice."