The artist behind Barack Obama's famous "Hope" campaign poster says the US leader has failed to live up to his expectations.
Shepard Fairey, who created the image for the 2008 presidential election campaign, said Obama had "gone quiet on a lot of things" during his two terms in the White House.
"I think he ended up probably being very frustrated with the things he encountered. I think history will be fairly kind of his presidency but I want things to move further in the direction that he promised as a campaigner.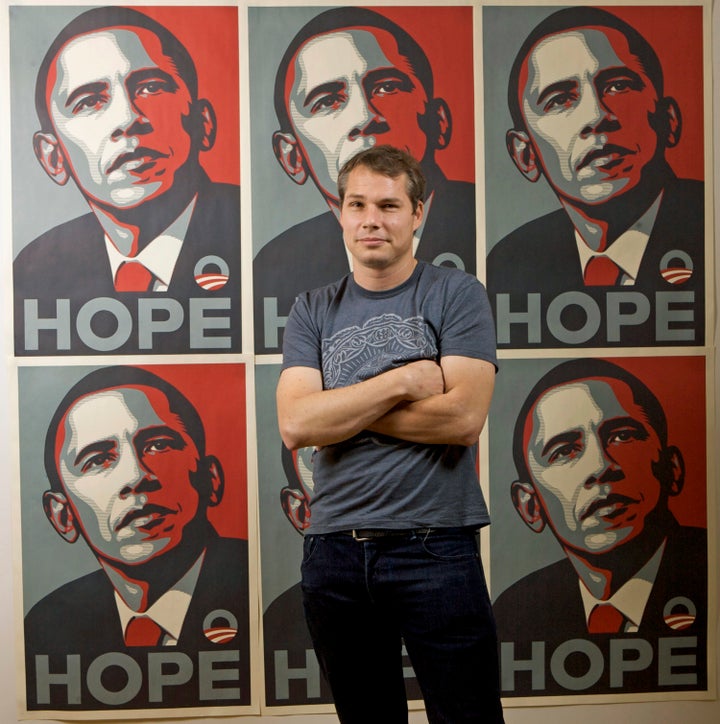 "He's been more outspoken in the last 18 months. I think he's going out having done some good things and said some good things. But there were about six years there where I think he could have done more."
Fairey, who has voiced his support for Bernie Sanders in the race to become the next US president, said Obama was an "amazing communicator" but had not spoken out on some issues.
Speaking at the Museum of Contemporary Art gala in Los Angeles, he said: "Even if (Obama) was a met with gridlock in government, in Congress, if he had been as outspoken as he was as a campaigner, I would give him a pass on not being able to push through some of the progressive things I hoped he would.
"But he was quiet on a lot of things. That to me was unfortunate."
Fairey's stencil portrait of Obama in red, beige and blue, featuring the word "hope", came to represent the Democrat's 2008 presidential election campaign.
It has been widely copied including a version created for the Occupy movement and most recently for the political comedy television series Veep.
Related