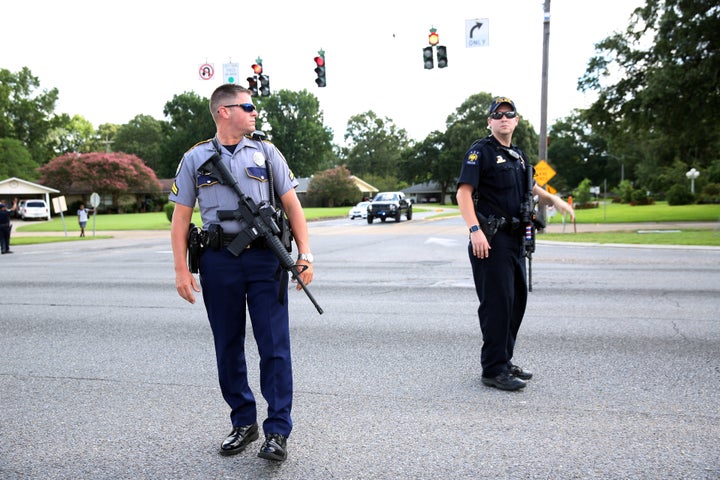 Three police officers have been shot dead and three more injured in Baton Rouge, Louisiana, officials said.
A gunman opened fire with an assault rifle firing "indiscriminately" on a highway in what the mayor described as an ambush.
He was reportedly dressed in black with his face covered and emerged from a convenience store at around 9am local time.
CBS News identified the shooter as Gavin Eugene Long of Kansas City, Missouri, and noted that he appeared to have carried out the shooting on his 29th birthday.
A total of six police officers were shot, the East Baton Rouge Sherriff's Office confirm. One suspect has been killed, police said.
Officers who were shot were from both Baton Rouge Police Department and the Sheriff's Office.
The shooting was a mile away from local police headquarters.
It follows the recent killing of Alton Sterling by police in the city on July 5. His funeral took place on Friday.
His killing galvanised anger against the police and led to protests around the US.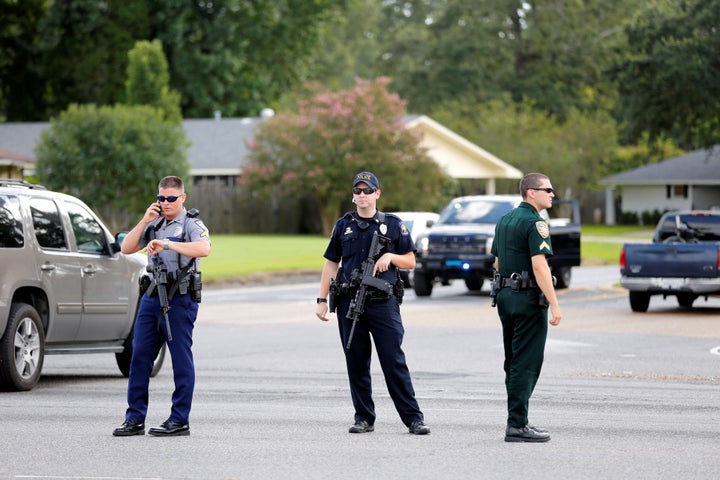 In Baton Rouge, people were told to stay indoors after the shooting.
Video taken by an eyewitness revealed multiple shots were fired.
Three of the police officers have now been confirmed dead.
The Sheriff's office is calling the location of the shooting "an ongoing scene". A police spokesman said they believed the gunman who was down did not act alone.