Hundreds of students at a university in Texas walked a woman to class after she was allegedly racially abused by a Donald Trump supporter.
Natasha Nkhama says she was walking to a lecture on the Baylor University campus the day after the Republican's election when the incident happened.
In a video about the attack, Nkhama said: "On my way to class, this guy went out of his way to bump into me and shove me off the side walk.
"He said, 'No n***ers allowed on the sidewalk.'"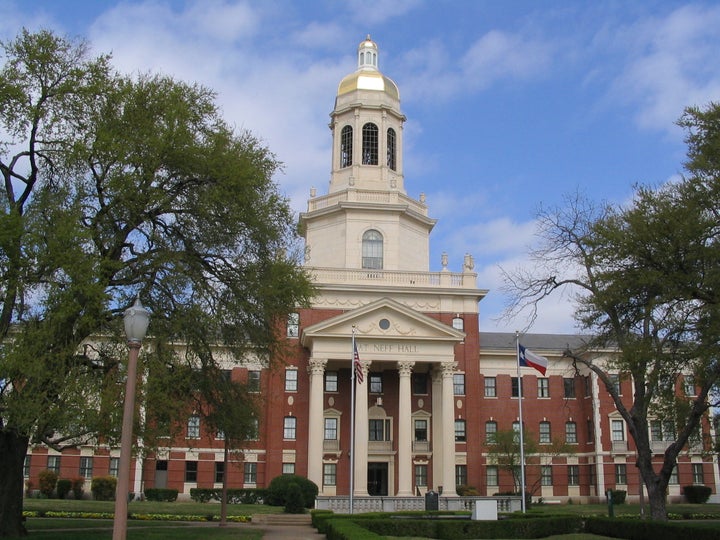 When an onlooker challenged the man's behaviour, he reportedly referenced Trump's campaign slogan, saying: "Dude, what? I'm just trying to make America great again."
After Nkhama's friend shared her video on Twitter, outraged Baylor students decided to make a stand.
Using the hashtag #IWalkWithNatasha to organise the event, more than 300 students, lecturers and staff gathered outside of a university building to walk Nkhama to her next class as a sign of solidarity.
According to Mail Online, the psychology student told the crowd: "I just wanted to thank everyone for being here, and I want everyone who sees this to know that Baylor is a campus of love.
"Baylor is a campus who watches out for each other," she said.
"And that one person is not a reflection of us, they're a reflection of themselves. We look out for each other out here."
In a Facebook post, Nkhama added: "Today's walk with me was not only for me. It was for anyone who has/does/will or knows someone who has experienced discrimination or oppression.
"It was a walk against hate but don't let it stop today! Check on your friends and family, tell them you love them, and most importantly let the world know that love is greater than hate."
A spokesperson for the university called the racist attack "deeply disturbing" and "wholeheartedly" condemned the behaviour.