The BBC deliberately played a part in Labour's defeat at the general election, a shadow cabinet minister has claimed.
Andy McDonald, the shadow transport secretary, accused the broadcaster of wanting Boris Johnson to win.
In an interview with Radio 4 Today programme presenter Justin Webb on Monday morning, McDonald said he believed the BBC "consciously" wanted Jeremy Corbyn to lose.
"We got this wrong, but if the BBC are going to hold themselves out as somehow having conducted themselves in an impartial manner I think they've really got to have a look in the mirror. We've got a lot to say about this," he said.
Asked by Webb if he believed the BBC was "in part responsible" for Labour's heavy defeat on Thursday, McDonald said: "I am saying that they played a part. I'm really worried about the drift. You've seen the catalogue of criticisms that we're making."
Questioned if the BBC "consciously" played a part, McDonald replied, "consciously, yes."
McDonald added: "When you have a BBC presenter standing in front of a television camera saying 'and Boris Johnson is on his way to a richly-deserved victory'."
Webb said: "Oh it's a slip of the tongue. That's absolute madness, isn't it?"
McDonald replied: "How many slips of the tongue are we going to make until you accept it?"
During Thursday night's election coverage, BBC political correspondent Alex Forsyth reported from south Wales: "For the Conservative Party I think the nervousness comes from the fact that their strategy has centred on putting Brexit right at the front of their campaign.
"They have done a relentless focus on Boris Johnson's promise to take the UK out of the European Union if he wins the majority that he so deserves."
The race to replace Corbyn as lead is well under way. Labour's general secretary Jennie Formby has written to the party's ruling National Executive Committee recommending the contest starts on January 7, with the view of having a new leader by the end of March.
Rebecca Long-Bailey, the shadow business secretary, has the support of senior figures in the current leadership.
John McDonnell said the next leader should be a woman. The party has never had a female leader.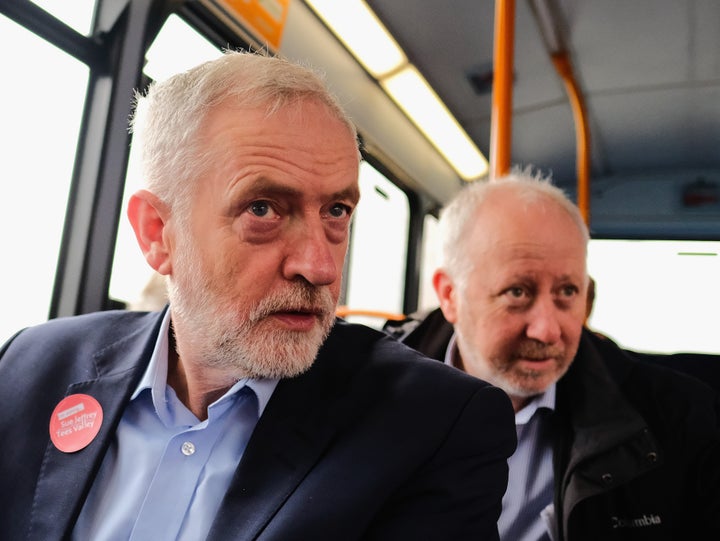 He told the BBC's Andrew Marr Show on Sunday it was "most probably time for a non-metropolitan" candidate as he said "we need a northern voice".
He tipped Long-Bailey as having the ability to be "a brilliant leader". She also received the support of shadow justice secretary Richard Burgon.
Wigan MP Lisa Nandy, a former shadow energy secretary, also told Marr that she is "seriously thinking" about running for the leadership.
ANd backbencher and Corbyn critic Jess Phillips has written a column for The Observer newspaper that was being seen as a potential pitch for a leadership challenge, though she is yet to throw her hat into the ring.
In Westminster today, Johnson will address his new intake of Tory MPs as they prepare to vote on his Brexit deal and he seeks to transform the nation after his landslide victory.
The prime minister will welcome the more than 100 newly-elected colleagues, many of them from former Labour areas across the north and Midlands, to the Commons on Monday.
Johnson is expected to be preparing to start a minor government reshuffle on Monday to fill gaps left by departures before making more radical changes in February.