A Muslim student was forced to confront Islamophobic abuse in front of BBC cameras, after being interrupted during an interview for a documentary on anti-Muslim hate crimes.
Ruqaiya Harris, 23, was being interviewed by journalist Catrin Nye for a BBC report on social media abuse when the incident happened.
Talking of the frequent calls for Muslims to condemn acts of terror by so-called Islamic State, Harris said it had now come to the point where "I don't really think that me condemning these kind of attacks is going to change people's opinions."
But after making the point, Harris was interrupted by a man called Paul. After repeated interjections, Nye asked the man to keep his voice down, but Paul responded that he was exercising his freedom of expression, before adding "There's no Sharia law here".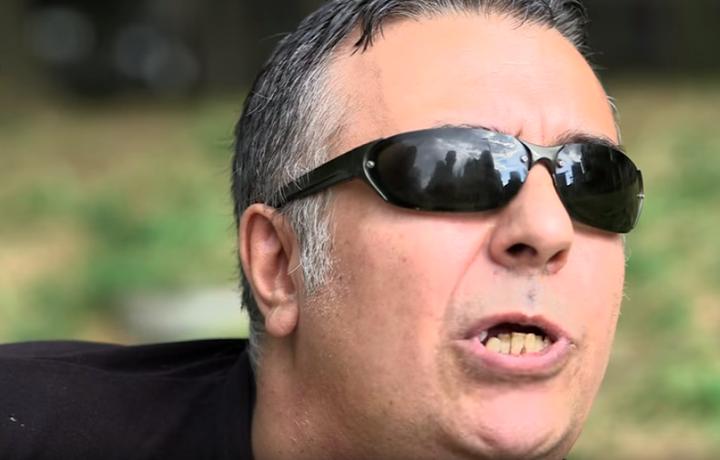 Harris immediately stood up and confronted the man, and is seen on video calling him out for the comment.
"If you've got something to say, then you can say it. Do you want to talk about Sharia law. You want to talk about Sharia law to me? We'll talk about Sharia law. You obviously said it for a reason."
Paul's defence was that he "wasn't talking to you", but the claim failed to convince Harris, who asked: "Who were you talking to? Who were you talking to, Sir?"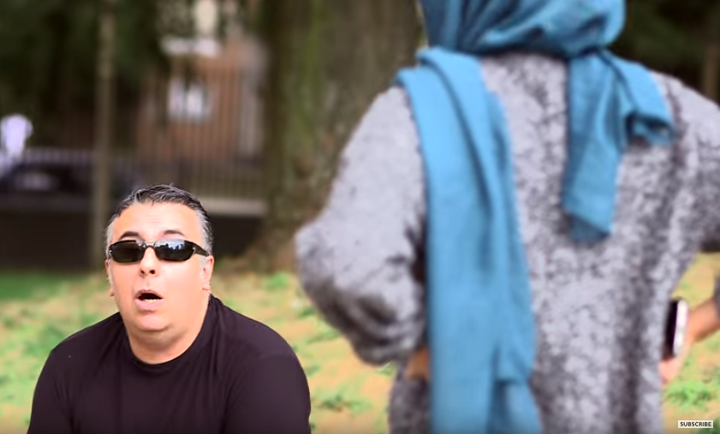 Paul responded that he felt he and others were losing their freedom of expression, and when quizzed on why, responded: "Because we are. We're being told to be politically correct when we don't want to be politically correct."
Harris went to sit down next to him and responded: "Okay listen, political correctness is one thing; I understand that you feel that you want to have a right to say certain things. But we don't want Sharia law."
Paul responded "Conjecture, whatever", before saying that Islam was not a religion but an Ideology and walking off.
In a longer video of the incident, Harris said she was saddened by the "normalisation" of Islamophobia.
"It's almost like I can't sit in a park with you and have a conversation without some kind of Islamophobe wanting to get a word in," she told Nye.
Harris also added that many people often "struggled to differentiate" reports they hear and see in the news media on Muslims from everyday Muslims.
Watch the full BBC report below
Think-tank Demos found significant spikes in the use of anti-Islamic language in the immediate aftermath of news events, particularly terrorist attacks.
It also discovered that more than 215,000 Islamophobic tweets were sent in July 2016 – an average of 289 per hour.
Demos geo-located many of the tweets collected and found Islamophobic tweets originating in every EU member state.
As only posts in English were recorded, the majority were traced to English-speaking countries,but outside the UK significant concentrations were found in the Netherlands, France and Germany.
A timelapse video of Islamophobic tweets sent in the UK for the four days surrounding the terror attack in Nice that killed 85 people was released and can be watched below:
SEE ALSO: