BBC News correspondent Laura Kuenssberg's lack of sleep led to an unfortunate incident during the BBC's coverage of the general election.
The presenter accidentally dropped the C-bomb, as she went into her sixth hour live on air.
Just before 3am on Friday (9 June), Laura was trying to explain the possibility of a recount in Liberal Democrat leader Tim Farron's constituency, when she got all tongue-tied and said something she shouldn't have.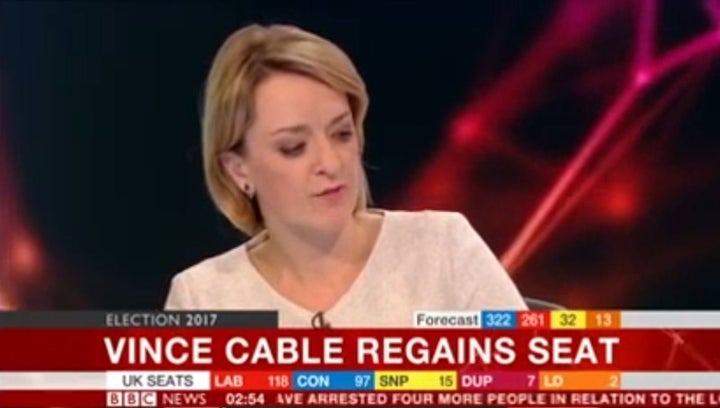 "Tim Farron the current party leader is facing potential defeat. There's chatter there about a re-c*nt," she said.
Laura quickly corrected herself and moved on with the rest of the programme, without referencing her gaffe.
However, it didn't go unnoticed by the people of Twitter:
Laura was one of the hosts of the BBC's election coverage, along with Jeremy Vine, Mishal Husain and Emily Maitlis.
The UK has since woken up to the news of a hung parliament, after Theresa May's Conservative party failed to win the majority it needed to form a government.
Keep up to date with all the latest election news in our live blog.