"Evil" father Ben Butler has been jailed for at least 23 years for killing his six-year-old daughter in a fit of rage - 11 months after winning her back in a high-profile custody battle.
PA reported that Butler, 36, inflicted horrific head injuries on Ellie while left home alone to look after her and her younger sibling in October 2013.
Following an Old Bailey trial, he was found guilty of murder and child cruelty.
His partner, Jennie Gray, 36, was jailed for 42 months for covering up the killing and child cruelty, having already admitted perverting the course of justice.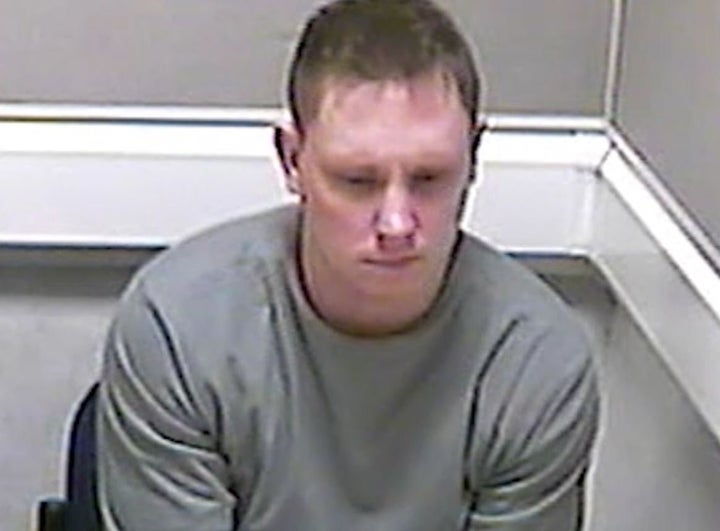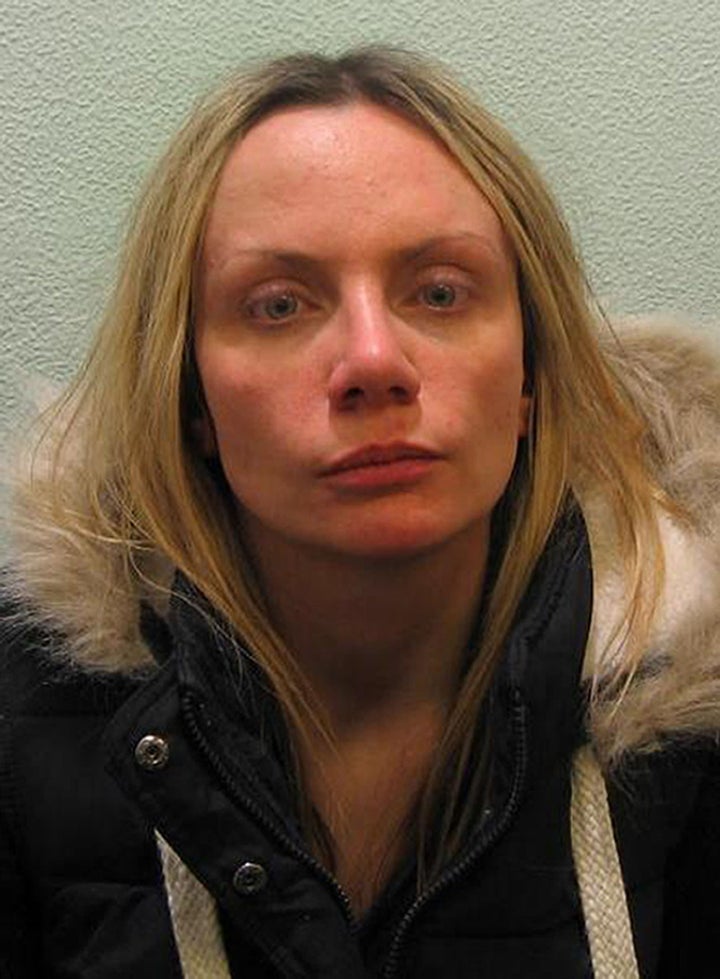 Butler mumbled angrily as the verdicts were returned.
Gray said: "Big mistake, big mistake, big mistake."
The trial heard that Butler battered his daughter to death in a momentary but volcanic loss of temper.
He put off dialling 999 for two hours and instead summoned Gray back from work in the City of London.
The pair concocted an elaborate plot to destroy evidence and stage the scene of an accidental fall before alerting the ambulance service.
In the chaotic call, former EastEnders actress Gray screamed and shouted at the operator and carried out CPR, despite knowing her daughter was dead.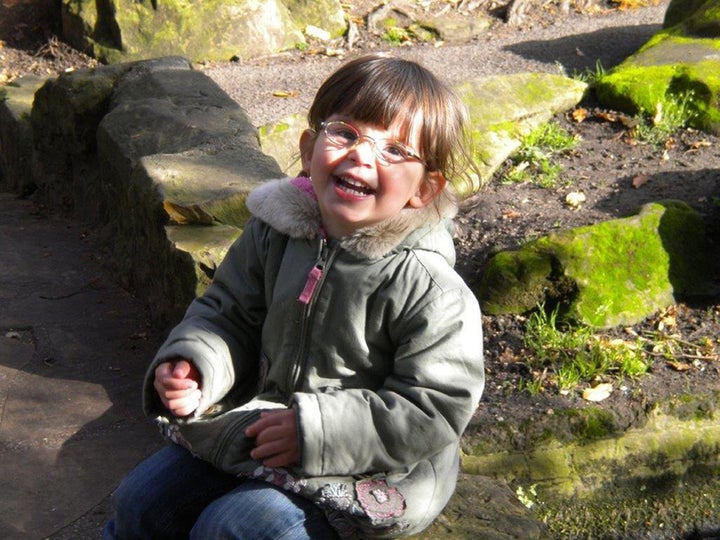 The couple even involved Ellie's younger sibling by sending the child into her room on the pretext of fetching her for cake, jurors were told. The child can be heard on the 999 call saying Ellie "won't wake up".
The killing came months after the children were returned to their parents following accusations that Butler violently shook Ellie when she was seven weeks old.
Butler, of Sutton, south London, had been found guilty of assaulting Ellie in 2007 but this was quashed on appeal.
In November 2012, he was "exonerated" by a family court judge who declared a "happy ending" as she handed Ellie and her sibling back.
Mrs Justice Hogg had sided with Butler despite objections from police, social services and Ellie's maternal grandfather, Neal Gray.
At the time, Mr Gray, who had cared for Ellie since she was a baby, had allegedly warned the judge she would have "blood on your hands".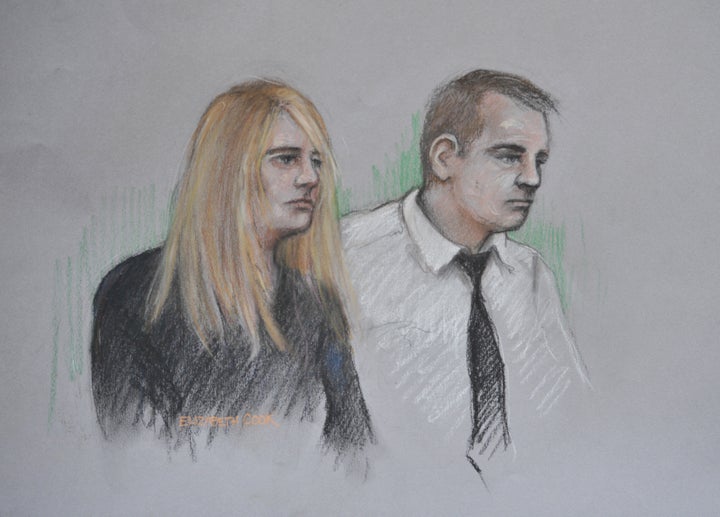 Soon after the family was reunited, Butler became frustrated at being a stay-at-home father while graphic designer Gray was the breadwinner, the trial heard.
The jury was shown a stream of expletive-ridden text messages which showed Butler as abusive and violent towards his partner and constantly on the brink of exploding at the children.
Butler texted that he was "about to flip" and called Gray a "dog whore" and "bitch" on numerous occasions in 2013.
In secret diary entries, Gray described being kneed in her genitals and "badly hurt" by her partner.
She also searched the internet for "urgent spells" to make Butler stop hurting her and love her again, the court heard.
Meanwhile, Ellie suffered a series of bumps to the head which the couple put down to "clumsiness" and falling on the stairs.
In October, she broke her shoulder bone but neither Butler nor Gray sought medical treatment for her, the prosecution said.
On October 28 2013, Butler inflicted catastrophic head injuries on Ellie and then shut the door on her as she lay dead or dying on the floor of her bedroom, the court heard.
Having called Gray home, Butler went out with Jack Russell puppy Minnie, waving casually to neighbours and commenting on the "awful" weather as he dumped evidence in communal bins.
Throughout the trial, the couple put on a united front and Gray denied they lived in a "house of horrors".
Butler accused authorities of bias against him because of the "miscarriage of justice" in 2007 and claimed he was not having a "fair trial".
He claimed Ellie cracked her skull by tripping on the stairs while playing with the puppy more than two weeks before her death.
The injury could have become fatal if she had fallen in her bedroom while jumping up and down with Peppa Pig on the television, it was claimed.
But medical experts for the prosecution said she had at least one blunt force impact from being thrown against a wall or struck with a heavy blunt weapon.
Her severe head injuries were compared to those of a high-speed road crash victim.
Gray admitted attempting to cover up for her partner but said it was only to protect an "innocent man".
She denied "sacrificing" Ellie's well-being for the sake of her relationship, and putting Butler first above her children.
It can now be reported that Mrs Justice King, in the High Court, ruled in 2014 that Butler killed Ellie as she considered the future of her sibling.
Butler's ex-girlfriend, Hannah Hillman, whom he had admitted assaulting in the past, described him as "pure evil" in a witness statement which was not given to the jury.
After the verdicts Butler's lawyer Di Middleton asked for sentencing at the Old Bailey to be adjourned.
But Butler shouted out: "Di I want to be sentenced now. There is no need - you can sentence me now so I can fight in the appeal court and prove this wrong. I will fight forever to prove this wrong."
Mr Justice Wilkie adjourned sentence to 12.30pm today.
Before being removed from the dock, Butler continued to tell jurors they had got it wrong and insisted: "My daughter is jumping - go to YouTube and look for yourself."
It can now be reported that, while the jury was deliberating, a video of the younger sibling being interviewed by police was leaked on YouTube, even though it was not shown in the trial. The material has now been removed.
Investigating officer Detective Inspector Dave Reid said: "Butler and Gray set about orchestrating a set of lies to blame everyone but themselves for Ellie's murder and the events leading up to it. They lied throughout the investigation and continued making outlandish accusations against a variety of people and organisations throughout their trial at the Old Bailey.
"However, investigating Ellie's murder and tragic story meant detectives gathered a huge amount of harrowing evidence that proved Butler did indeed kill Ellie and Gray helped him cover it up.
"Whilst their convictions today will bring little comfort to Ellie's beloved grandparents with whom she lived for the majority of her short life, or to all those who loved her, I hope they will go some little way to assuring them justice has now been achieved."
Popular in the Community