British police teams searching for Ben Needham are appealing for permission to knock down part of a farmhouse on the land they are currently excavating.
As the dig on the arid stretch of land on the Greek island of Kos enters its eighth day, Detective Inspector Jon Cousins revealed he is now in negotiations with the family who own the home.
He said: "There is reason for me to consider removing a small part of this farmhouse so that I can be sure that I have not missed any opportunity to find the answers."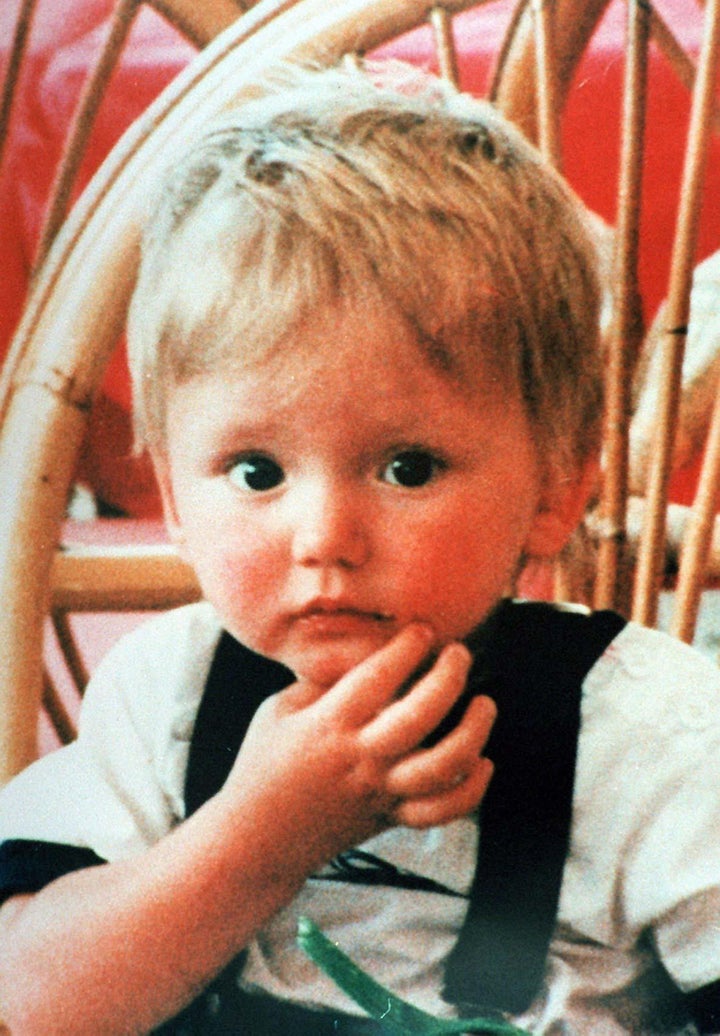 Referring to a photograph taken in 1991 which clearly shows that the extension was not there when Ben disappeared, Det Insp Cousins added: "It is a difficult negotiation. I understand and you understand, this is someone's family home.
"They don't live here presently but it's somewhere where many generations have been born and grown up, had their childhood and their loved ones have lived here all their lives.
"That's clearly a difficult decision for them to make in relation to what we're doing and I appreciate the way those negotiations are going and I fully understand the concerns that the family have."
Officers are working on the theory that the little boy may have been accidentally killed and buried by a digger during renovation work there 25 years ago.
The toddler was wearing a white and green shirt and a pair of leather sandals on the day he disappeared on July 24 1991.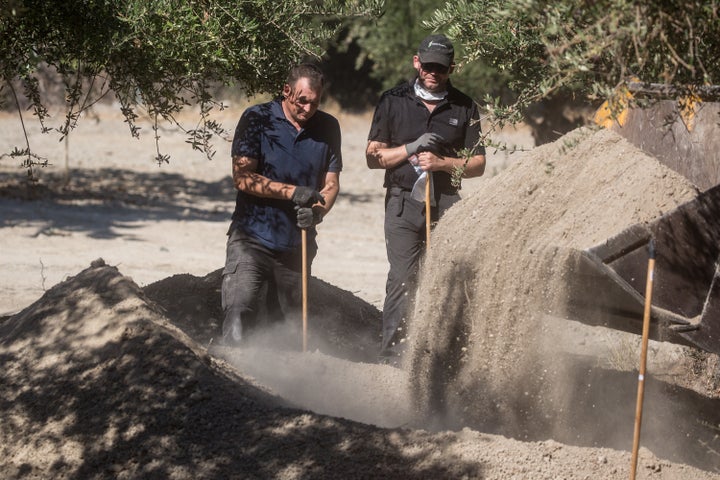 The dig was temporarily halted after the discovery of an ancient burial ground on the same land but works resumed around the plots, which are believed to be between 1,500 and 2,000 years old.
According to the new tip off, Konstantinos Barkas, also known as Dino, was clearing land with an excavator close to where Ben was playing on the day he vanished and may be responsible for his death, a friend of the builder reportedly told police following a TV appeal in May.
The driver reportedly died of stomach cancer last year, months before detectives from South Yorkshire Police arrived on the island for a renewed investigation. His widow Varvara strongly dismissed any suggestions her late husband had killed Ben in an accident.
Numerous theories of what became of Ben have emerged over the years. These include that he was abducted, stolen by a trafficking gang or even a paedophile network.