Released on Thursday, the footage shows the vehicle career across the path of the car from which it was filmed before disappearing into the crowds.
An "armed and dangerous" man suspected of carrying out the attack is being hunted across Europe - with a reward of €100,000 for information leading to his arrest.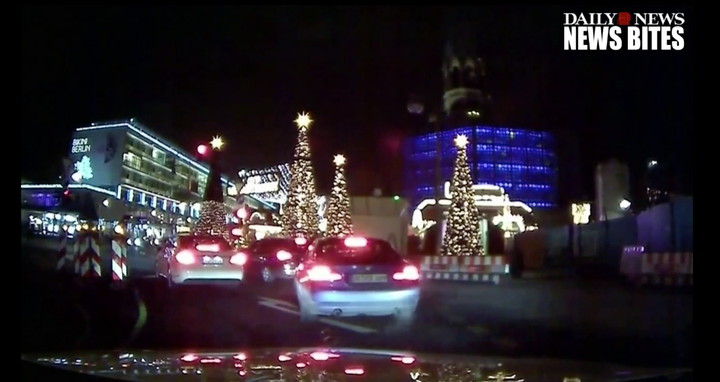 Anis Amri, a 24-year-old Tunisian, had previously been under covert surveillance for several months this year and was due to be deported from Germany.
A European wanted notice, obtained by the Associated Press, said Amri should be considered armed and dangerous and appears to have used six different aliases and three different nationalities.
However, while the arrest warrant has been issued across Europe's free travel zone, German Interior Minister Thomas de Maizière, said: "This is a suspect, not necessarily the perpetrator. We are still investigating in all directions."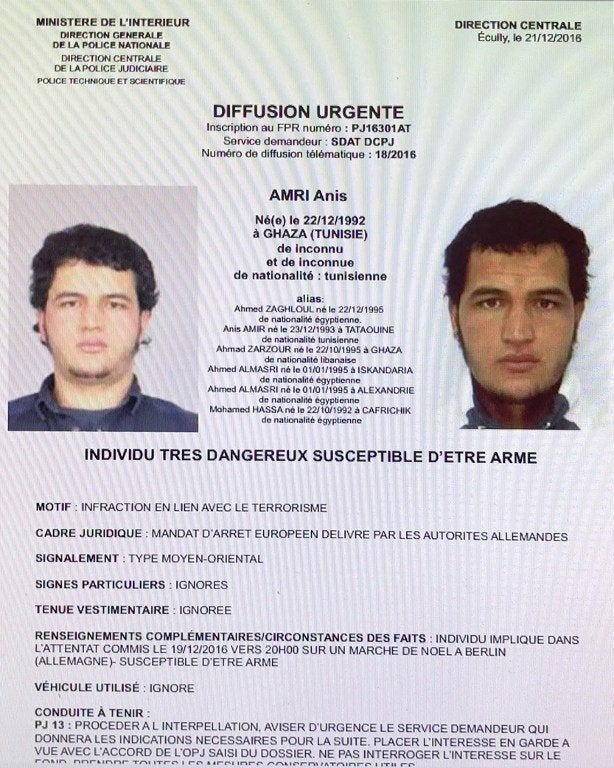 Amri was reportedly considered by authorities to be part of the "Salafist-Islamist scene" and may have spent time in a pre-deportation detention after his asylum application was rejected this year.
Documents relating to his asylum status were reportedly found in the footwell of the lorry that killed 12 people in the German capital on Monday evening.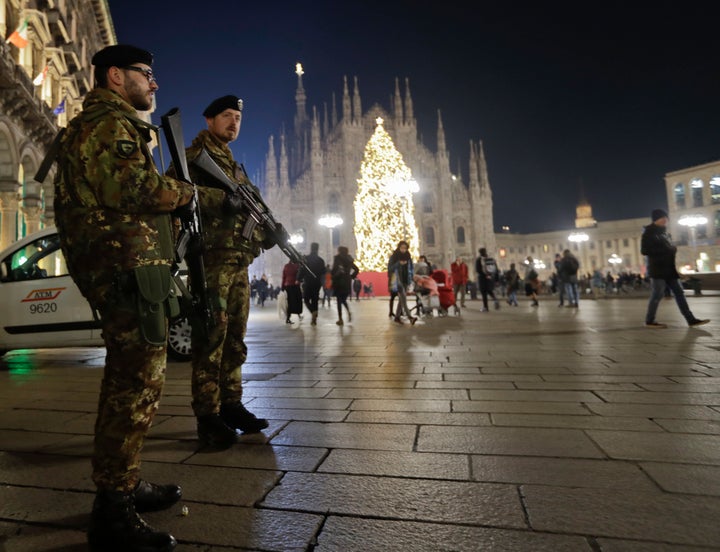 Germany issued a notice to other European countries overnight seeking the arrest of Amri, but initially held off on going public so as not to jeopardise the manhunt. After German media published photos of him and a partial name, federal prosecutors went public with the information.
Federal prosecutors described Amri as of average height and weight, with black hair and brown eyes.
"Caution: He could be violent and armed," the notice warned. "A reward of up to 100,000 euros (£84,300) has been issued for information leading to the suspect's arrest."
Twelve people were killed and 48 injured when a truck plowed into a popular Berlin market Monday evening in an attack claimed by the Islamic State group.
A dozen of the wounded were still being treated Wednesday for very serious injuries and some were in critical condition, Berlin health officials said.
De Maiziere wouldn't give further details on the suspect, but committee members said he had spent time in pre-deportation detention.
Related