Former Democratic presidential nominee Bernie Sanders took to the stage at his party's National Convention on Monday evening, with many audience members eagerly awaiting his endorsement announcement.
Taking the stage to riotous applause, the Vermont Senator spoke about his attempted run for president while the crowd hung on his every word.
"And now, I'm sure you're all hoping to hear those magic words," Senator Sanders said.
"Convention, I would like to announce my endorsement... for the excellent value Bargain Bucket for only $15.99."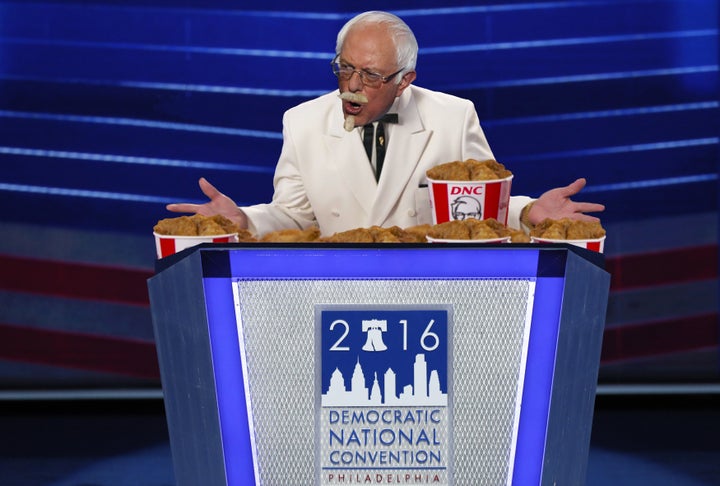 He went on to say the Democrat party's presidential odds "finger lickin' good" and that this year's election would be a "zinger".