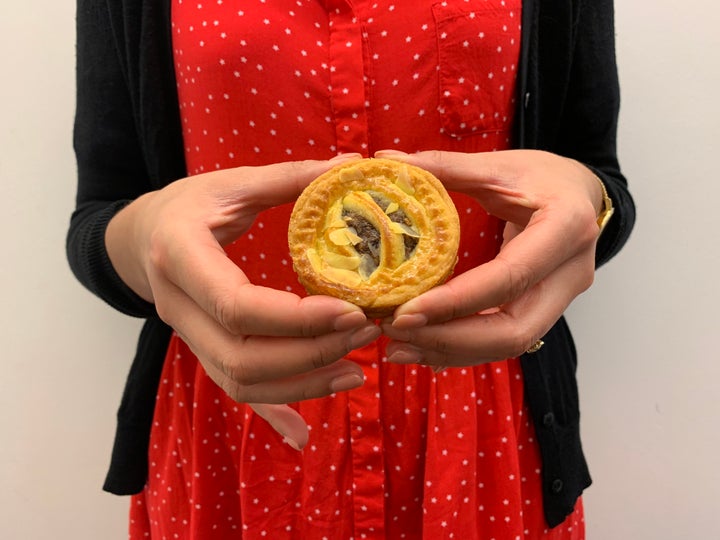 Is there anything more Christmassy than enjoying a warm mince pie (or three)? You may have already eaten your weight in them before December even started, but we're not here to judge having tried dozens as part of our annual HuffPost taste test.
Not all mince pies are created equal, so we assembled an expert team of mince pie-loving journalists to separate the good from the bad. The flavour and texture of both the filling and the pastry has got to be just right, otherwise Christmas is ruined. Armed with cups of tea and scoring sheets, we tried basic and luxury offerings from Tesco, Sainsbury's, Aldi, Lidl, Waitrose and M&S.
Whether you're a purist who likes your mince pie on its own or one who drowns yours with lashings of warm custard (like myself), we've named the best and worst below.
The winners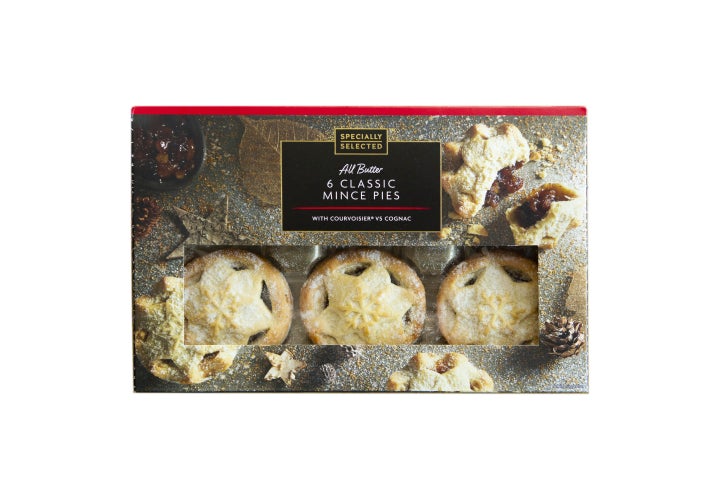 Specially selected all butter classic mince pies, Aldi, £1.35 – available in store.
With soft, buttery pastry, raisins and nutmeg filling, these mince pies are delicious and full of flavour – super fruity, without being overbearing. We loved the star shape design and the taste of Couvorsier cognac.
One reviewer described these as "close to perfect" and "exactly what you look for in a mince pie". At £1.35 for six, they are also a bloody bargain.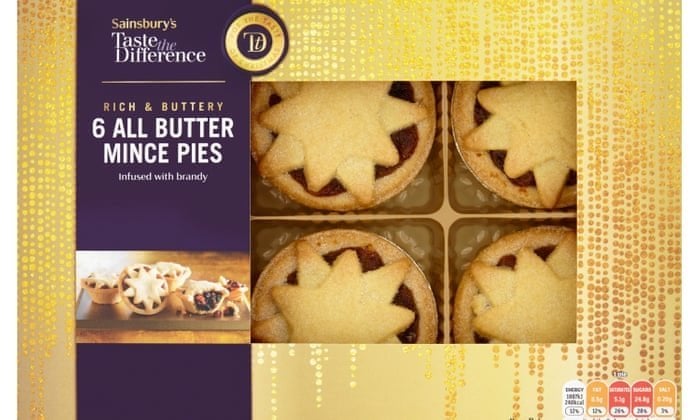 Sainsbury's all butter mince pies, Taste the Difference, Sainsbury's, £2
The last thing you want is a dry mince pie, but this light, shortbread pastry has the right amount of moisture and is pleasantly soft. The filling – vine fruit, cranberries and clementine juice – is nicely spiced and tangy. The "generous" nip of brandy was delicious for some reviewers, while slightly overpowering for others. Also a bargain at £2.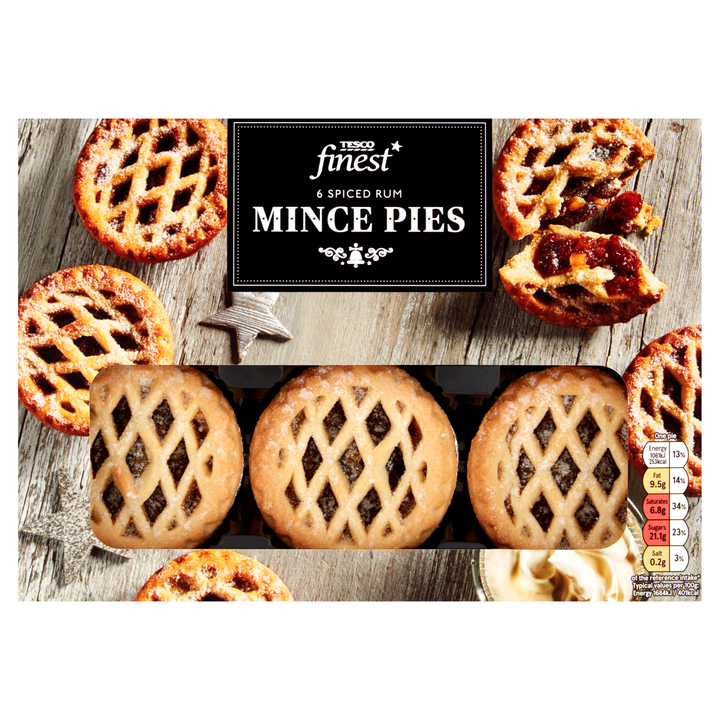 Finest spiced rum mince pies, Tesco, £2. In stores
One word: boozy. If you're not a rum fan, steer clear because this is not for the faint hearted. The pastry is fab, with a sweet dusting, and there is a lot of filling. Perhaps best reserved for Christmas day itself rather than a taste test in the middle of the working day – oops!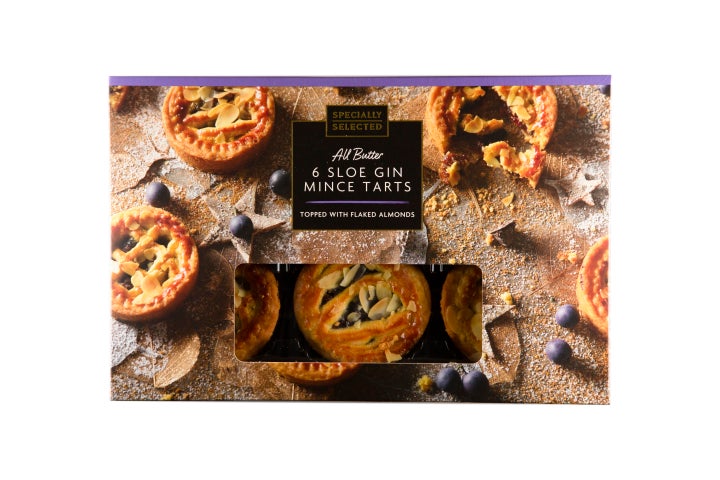 Specially Selected all butter almond/sloe gin mince tarts, Aldi, £2.49. In stores
This is not one for the traditionalists, but delicious if you fancy something a little different. For starters these are tarts, not pies, meaning the pastry is a softer, almost cake like consistency. Neither the almond flakes or sloe gin are subtle in flavour – so they really divided our reviewers. Many thought £2.49 was rather steep for Aldi, too.
The losers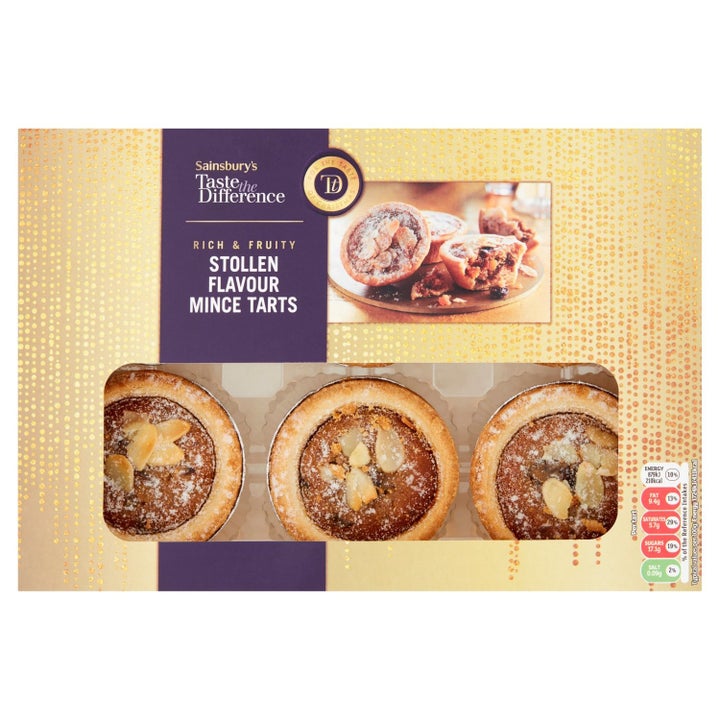 Stollen Mince Pies, Taste the Difference, Sainsbury's, £2.50
The main piece of feedback with these mince pies was how dry they were. While the taste was nice enough, the texture really shook people. The overall consensus is that there wasn't enough filling and the pastry was crumbly. "If you want to silence a family member over xmas, give them one of these – guaranteed to make your lip stick to your teeth," wrote one reviewer. Ouch.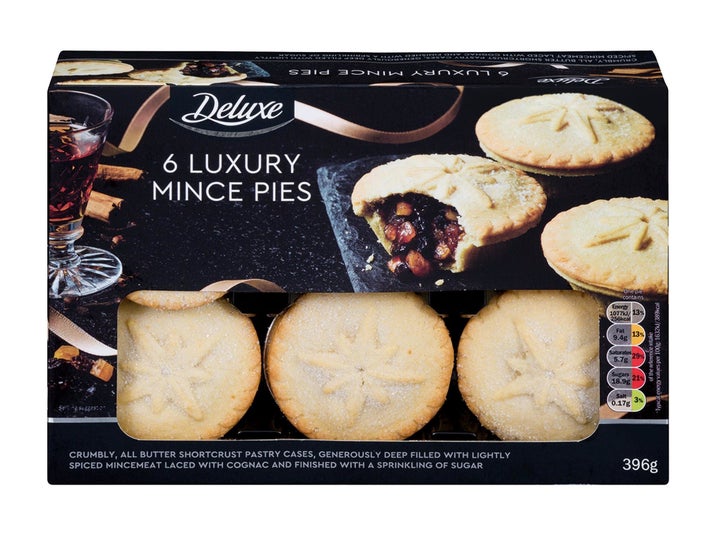 Deluxe luxury mince pies, Lidl, £1.35
While these were decent in size and left a nice taste in the mouth, the overall consistency was, again, too dry. One reviewer was grateful for having a glass of water close by, otherwise they fear they wouldn't have been able to swallow it – this sounds slightly overdramatic but we'll go with it.
We all work hard to earn our money – so it shouldn't feel like hard work to spend it well. At HuffPost Finds we'll help you find the best stuff that deserves your cash, from the ultimate lipstick to a durable iron to replace the one that broke (RIP). All our choices are completely independent but we may earn a small commission if you click a link and make a purchase.