Baby products aren't just for babies, as proven by a new YouTube video.
Miss Asia World and London-based vlogger, Tanya Mann, saves time on her everyday beauty routine by using her baby's products.
"And as a mother of a two-year-old, it's safe to say that I have learnt my share of tips and tricks," she said. "Let's face it... anything that helps to save us mummies' time, needs to be shared!"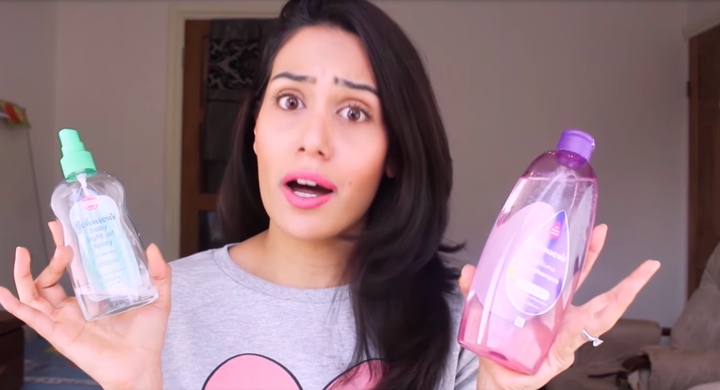 In the 9-minute video, Mann reveals her five favourite baby products and how she uses them in her routine.
The mother-of-one uses baby powder to give her eyelashes extra volume, baby shampoo to keep her hair shiny, baby wipes to remove makeup, baby oil to help her shave, and E45 cream to treat dry skin on her feet.
She also uses a mixture of baby shampoo and baby oil on a cotton pad and baby powder as an alternative to dry shampoo.