Beyoncé has parted with a piece of jewellery that was given to her by her husband Jay-Z, so that visitors to London's V&A museum may enjoy the craftsmanship that went into creating the elaborate ring.
The Papillion ring, designed by London-based jeweller G (Glenn Spiro) in 2014, features 326 vivid green gemstones called tsavorites and 342 brilliant-cut diamonds. It was engineered so that the wings flutter when the wearer flexes their finger.
"I do love butterflies", Beyoncé told Vogue. "But the Papillon was something special."
The superstar was photographed wearing the ring in a series of intimate pictures taken by her husband, rapper Jay Z.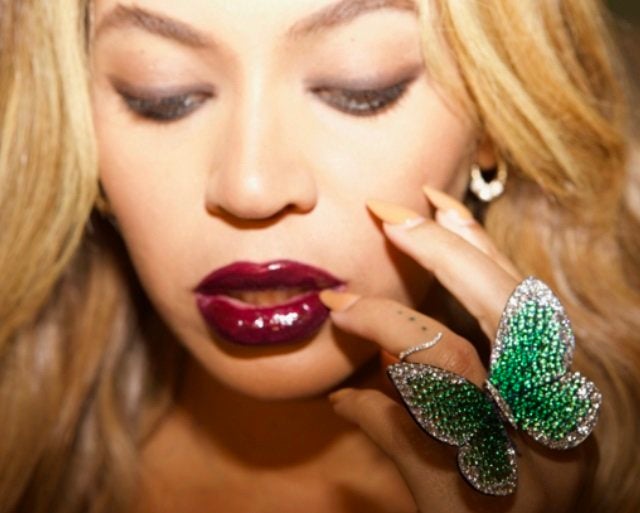 Spiro is known for his vibrant and technically impressive designs. His passion for gemstones surfaced at the age of 15 when he was an apprentice at Cartier.
"Beyoncé and Jay, really they can buy anything they want in the world and I'm very proud that they came and bought a few pieces from us," he said.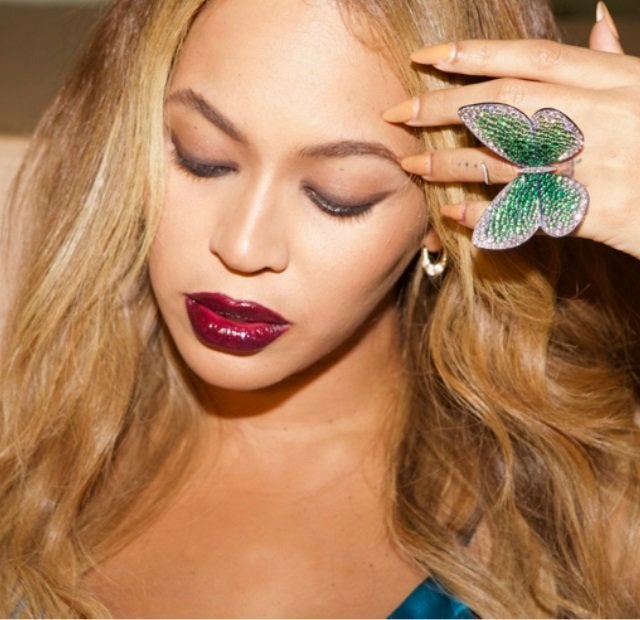 The museum's jewellery curator Clare Phillips said: "Beyoncé is a figure whose personal style the V&A is proud to represent, and a gift from whose personal collection we are honoured to receive. The papillon ring she has gifted is an exquisite example of contemporary jewellery design by one of Britain's master jewellers."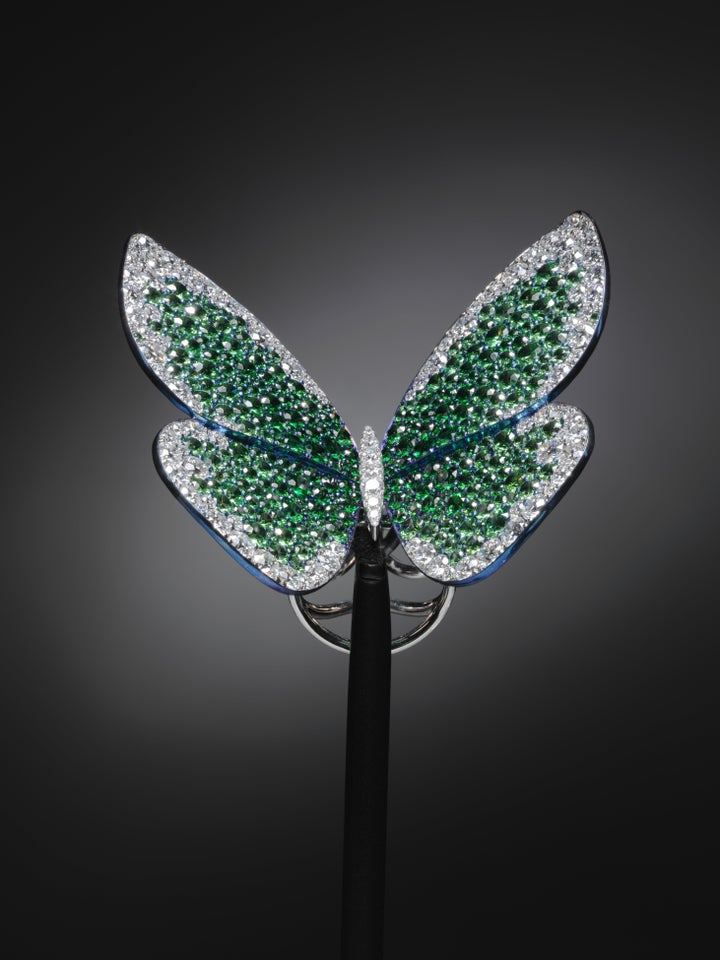 The ring is on display in the William and Judith Bollinger Jewellery Gallery from today [11 May 2018], alongside jewels associated with some of history's most notable women including Elizabeth I, Catherine the Great and the Empress Josephine.