Beyoncé and Jay Z were not even present at this year's Brit Awards but still managed to serve up one of the highlights of the evening.
In a celebration of all-round brilliant people, they paid tribute to Meghan Markle, the Duchess Of Sussex, as they picked up the award for Best International Group on Wednesday night.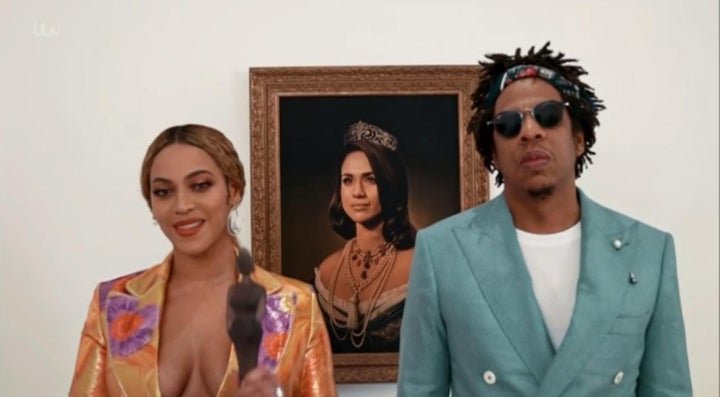 The husband and wife duo sent in a recorded message to accept the prize, recreating a famous moment from their APESHIT music video.
But instead of having the Mona Lisa on the wall behind them, they had installed a picture of Meghan.
Needles to say, people were obsessed with it...
After the ceremony, Beyoncé posted on Instagram about her and Jay Z's win for their work as The Carters, also extending their congratulations to "Melanated Mona" Meghan on her pregnancy.
She wrote: Thank you to the Brits for the award for Best International Group. I won this award back in 2002 with my besties, Kelly and Michelle. How lucky am I to have been in a group with my other best friend, the GOAT Hova. 🙌🏾
"In honor of Black History Month, we bow down to one of our Melanated Monas. Congrats on your pregnancy! We wish you so much joy."
Beyoncé and Jay Z's award aired as part of a montage celebrating the best international acts.
None of the recipients – including Drake for Best International Male and Ariana Grande for Best International Female – were present to collect the gongs, so bosses made the decision to pull them all together in a pre-recorded package.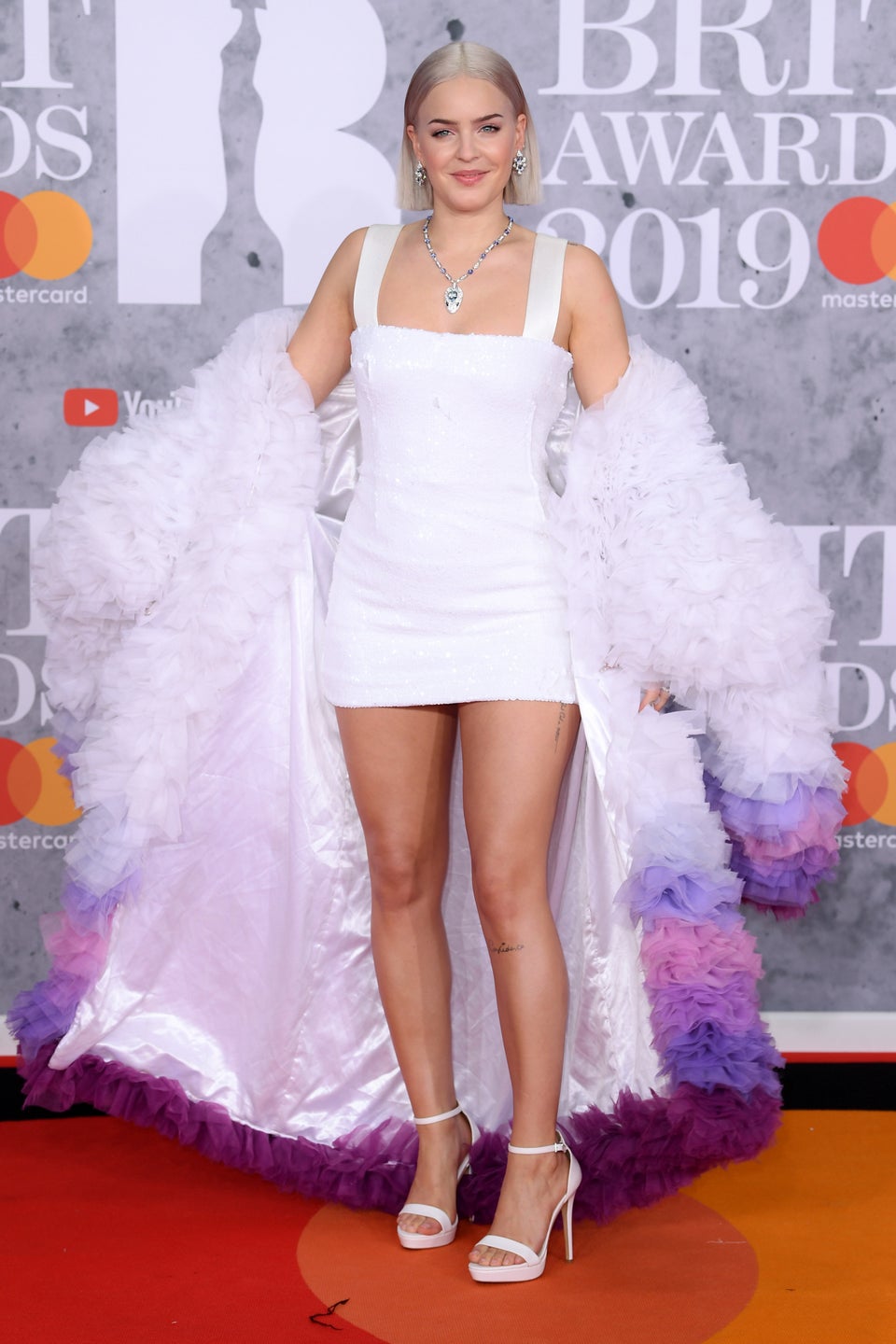 Brit Awards 2019: All The Red Carpet Pics