In the months before Pose's UK debut earlier this year, Billy Porter came to many people's attention thanks to his show-stopping red carpet appearances, not to mention the impactful interviews he has given.
Here's a look back at his incredible year so far...
Making an entrance at the Golden Globes (January 2019)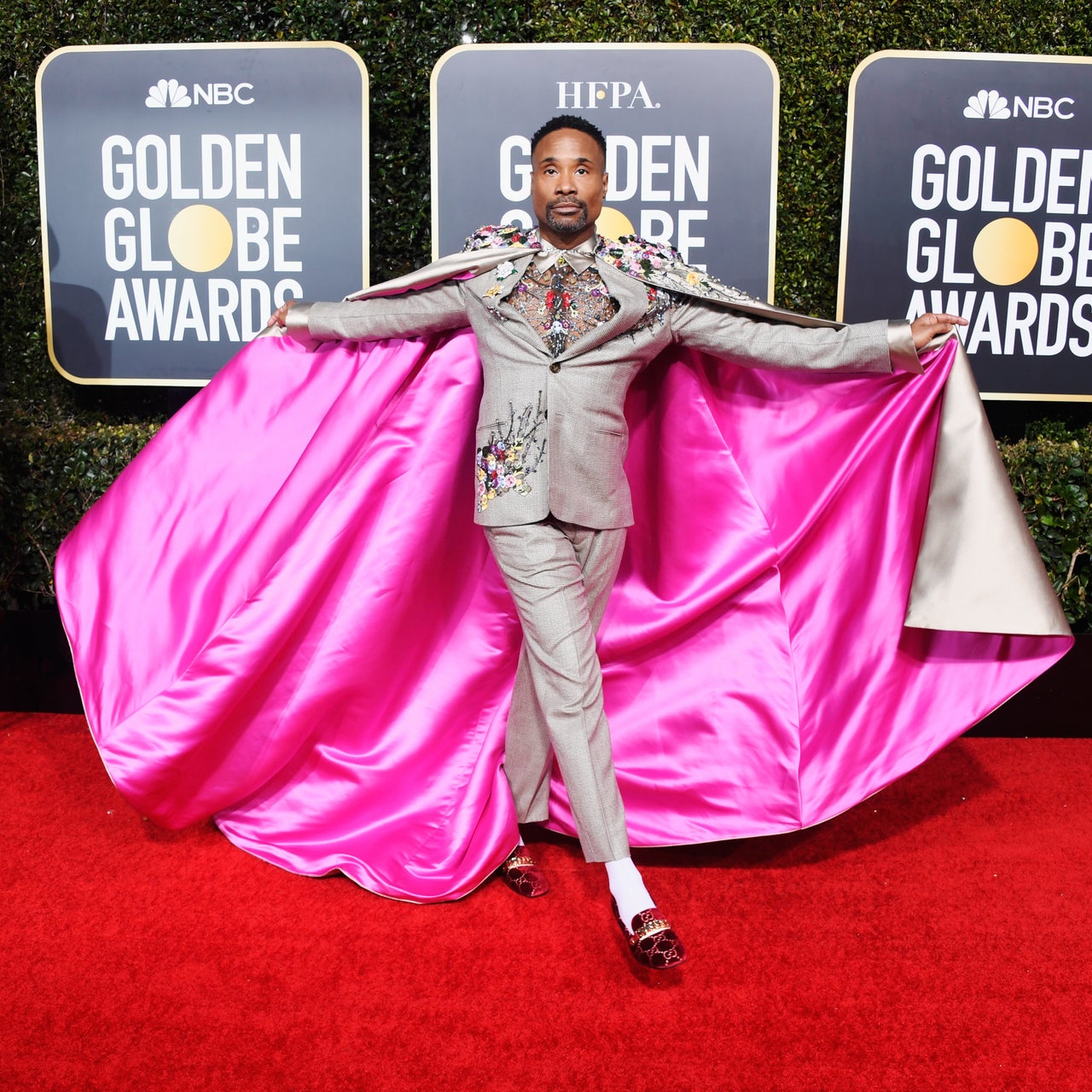 Yes, it's the Oscars look (more on that later) that really got people talking, but let's not forget that Billy truly turned it out at the Golden Globes at the beginning of 2019 too.
During the ceremony, Billy was again nominated for his role in Pose, and while he didn't take home the Golden Globe that night, he did win the red carpet in that scene-stealing cape.
And that was him just getting started…
Making an even
bigger
entrance at the Oscars (February 2019)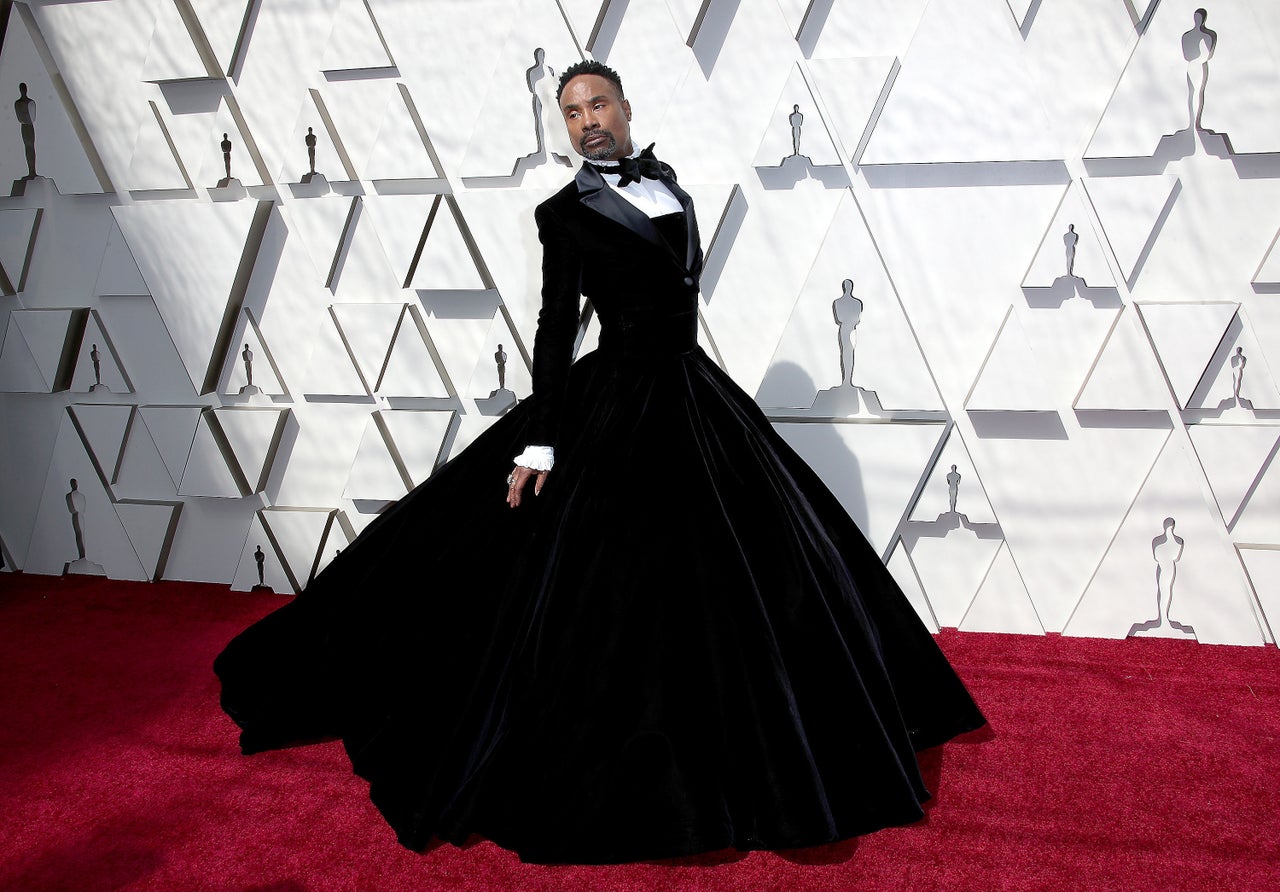 On the subject of his much-discussed tuxedo dress, Billy wrote in Vogue: "We wanted to play between the masculine and the feminine. This look was interesting because it's not drag. I'm not a drag queen, I'm a man in a dress.
"My aunt Dorothy used to always say, 'Dress for the job you want, not the job you have.' That's why I look good every time I leave the house. I want to run shit. From this [Oscars] moment, I want people to understand that you don't have to understand or even agree with other people's authenticity or truths, but we must all respect each other.
"People are going to be really uncomfortable with my black ass in a ball gown—but it's not anybody's business but mine."
Pose debuting on UK television (March 2019)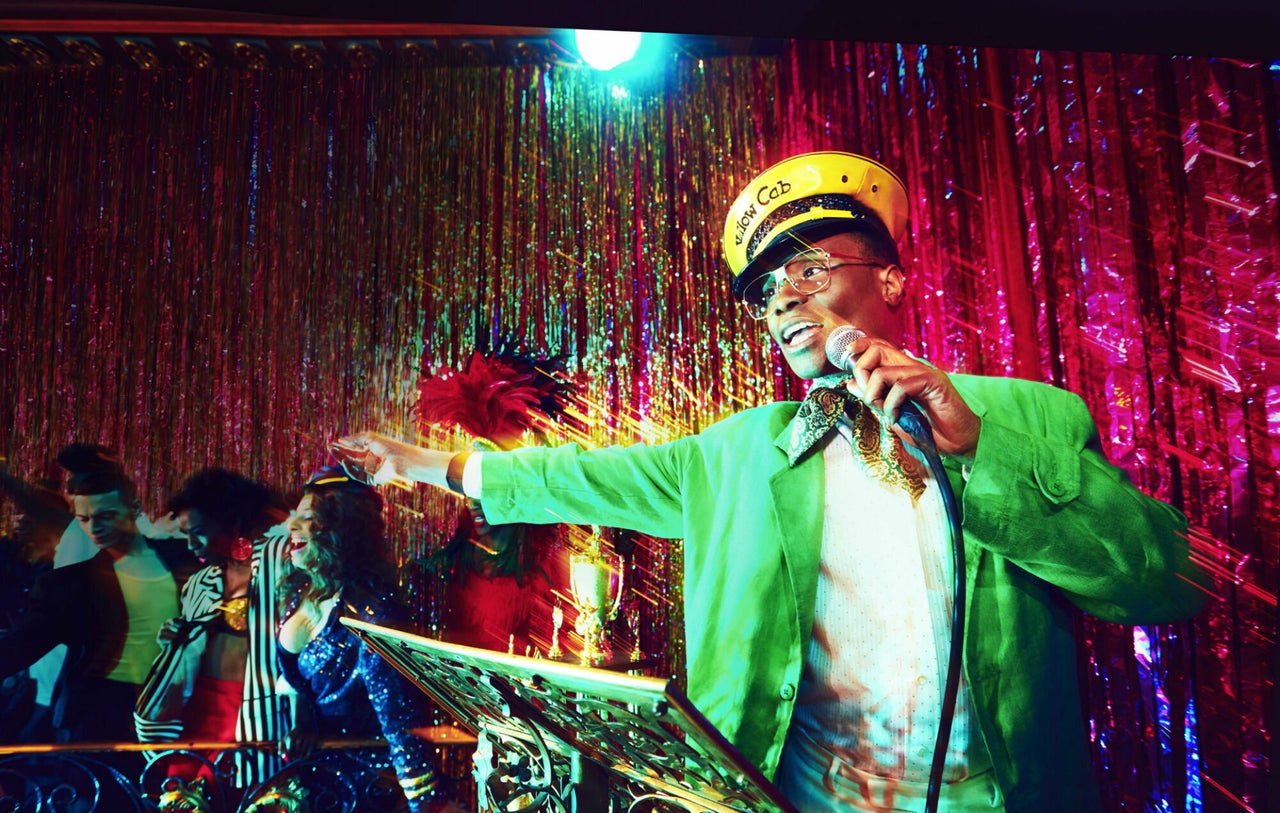 Having already caused a stir in the US, Pose finally arrived on screens here in Britain back in March, and was soon met with critical acclaim.
The show has been groundbreaking for the LGBTQ community in all sorts of ways, making history for having the largest transgender cast for a scripted series, while Janet Mock was the first trans woman of colour to write and direct any episode of a TV show.
More than living up to the Met Gala's camp theme (May 2019)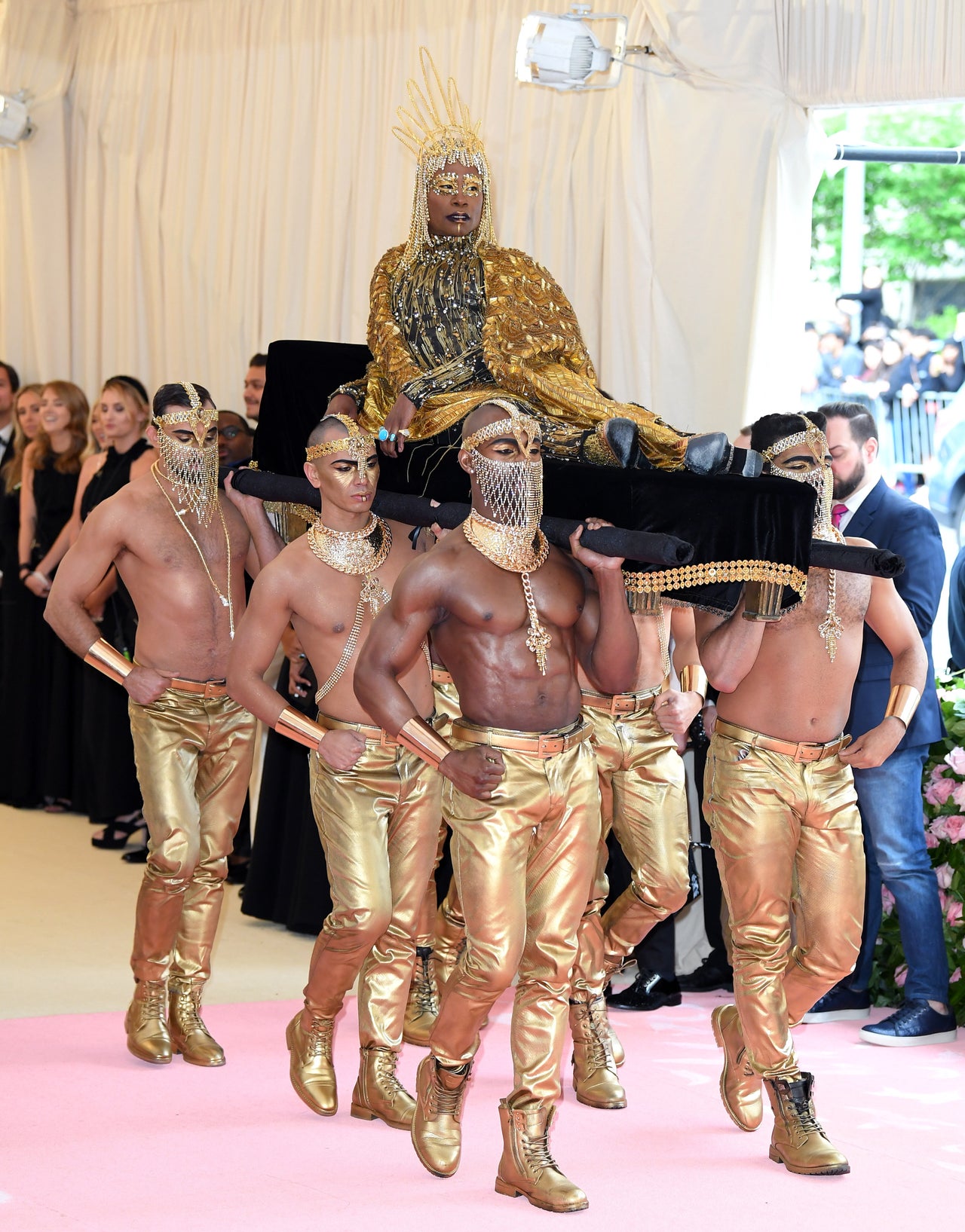 By the time the Met Ball rolled around, all eyes were on Billy Porter to see how he'd be interpreting the event's "camp" theme, and we reckon he may have outdone himself.
There was a lot to love in his head-to-toe glittering look, from his elaborate winged outfit to his dramatic entrance, which saw him carried onto the pink carpet by six shirtless men.
"Coming from the theatre and being flamboyant and campy my whole life, it was a breath of fresh air to have this focus on the genre," Billy told Vogue. "It's what I do."
Pose getting a second series (and a third!) (June 2019)
America is a little ahead of us when it comes to Pose, with the second series having already aired across the pond, picking up the story a few months on from when we last saw the House Of Evangelista.
Days after the series two debut, FX announced that they were renewing it for a third, prompting much celebration among Pose fans.
Making a political statement on the Tonys red carpet (June 2019)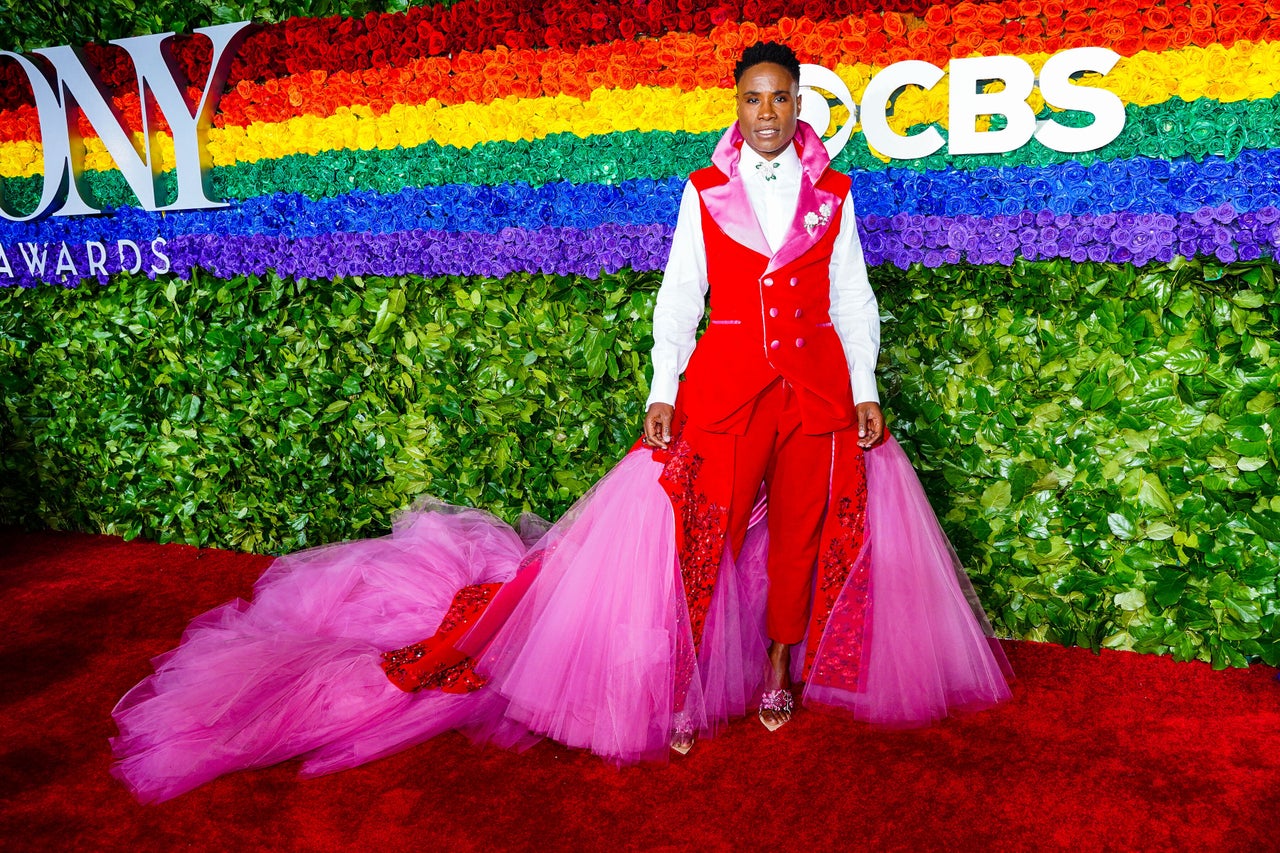 When it came to his red carpet appearance at the Tony Awards, Billy clearly knew all eyes would be on his outfit, which he decided to take advantage of by wearing a dress with a uterus-inspired pattern, in what he revealed was a show of support for women's reproductive rights.
"I thought it was awesome because women's rights are under attack right now. I'm an advocate for all who are disenfranchised," he told reporters at the time. "None of us are free until we're all free!"
Billy also gave an impromptu performance of Everything's Coming Up Roses during the ceremony as part of a Carpool Karaoke-inspired sketch with host James Corden.
Headlining London's Pride celebrations in Trafalgar Square (July 2019)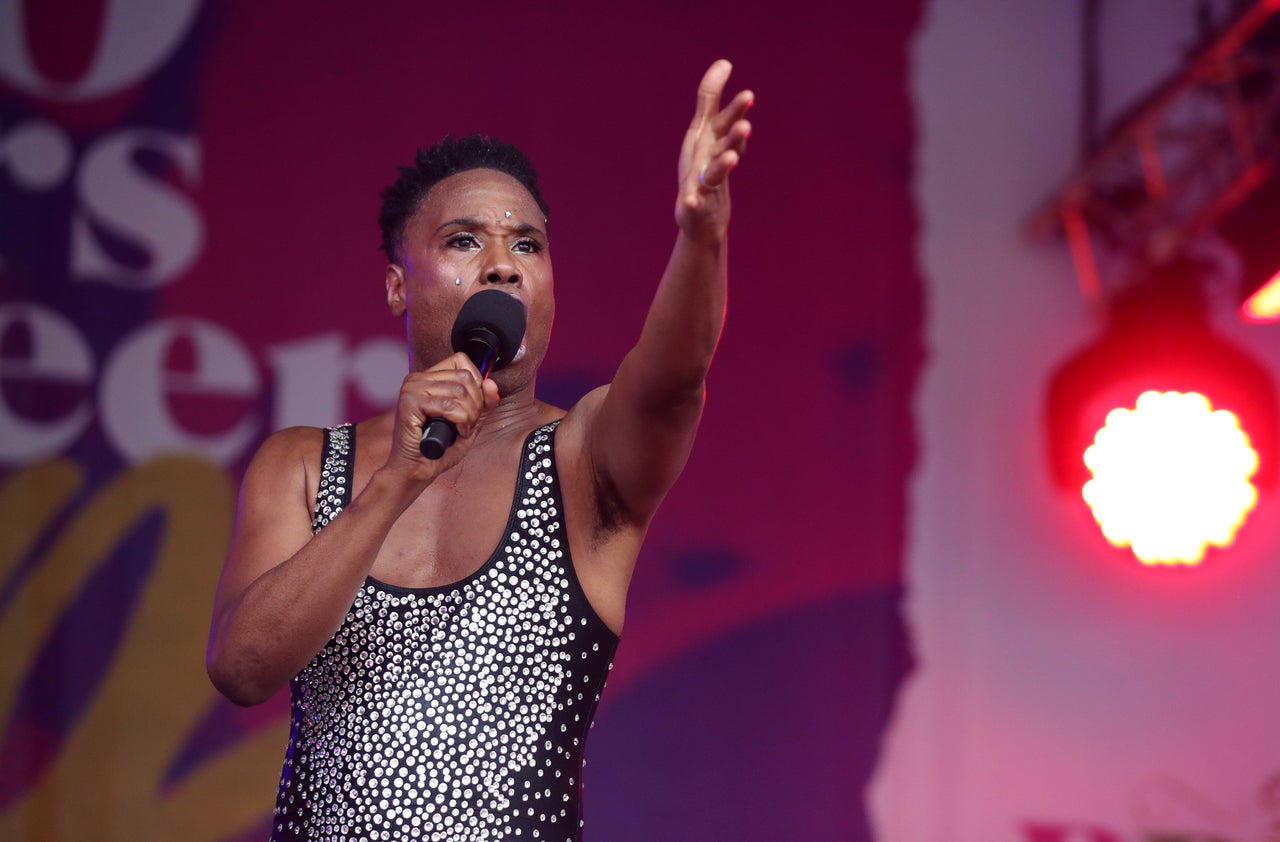 Billy closed the show at this year's Pride In London, with a set compiled of covers and his own original material, including his recent ode to self-empowerment, Love Yourself.
"I think it's the cities like London, the cities like New York, who at this moment must be leaders," he told the Evening Standard before his performance. "We are the leaders in teaching people what equality really means, we're the ones that are guiding and leading the world."
Getting his point across in an interview with Channel 4 (July 2019)
"As much as folks don't like to talk about it, Jesus wore a dress," he said. "Y'all like to call it a robe, but it's a dress. Get over it! What does it matter? I don't understand why it matters so much. It's just clothes, y'all.
"People can stomach [men wearing dresses] if it's camp, or if it's a clown show. I think what disturbed people was that I was actually a man, choosing to wear a dress in a serious way. That made people uncomfortable… good."
His groundbreaking Emmy nomination... (July 2019)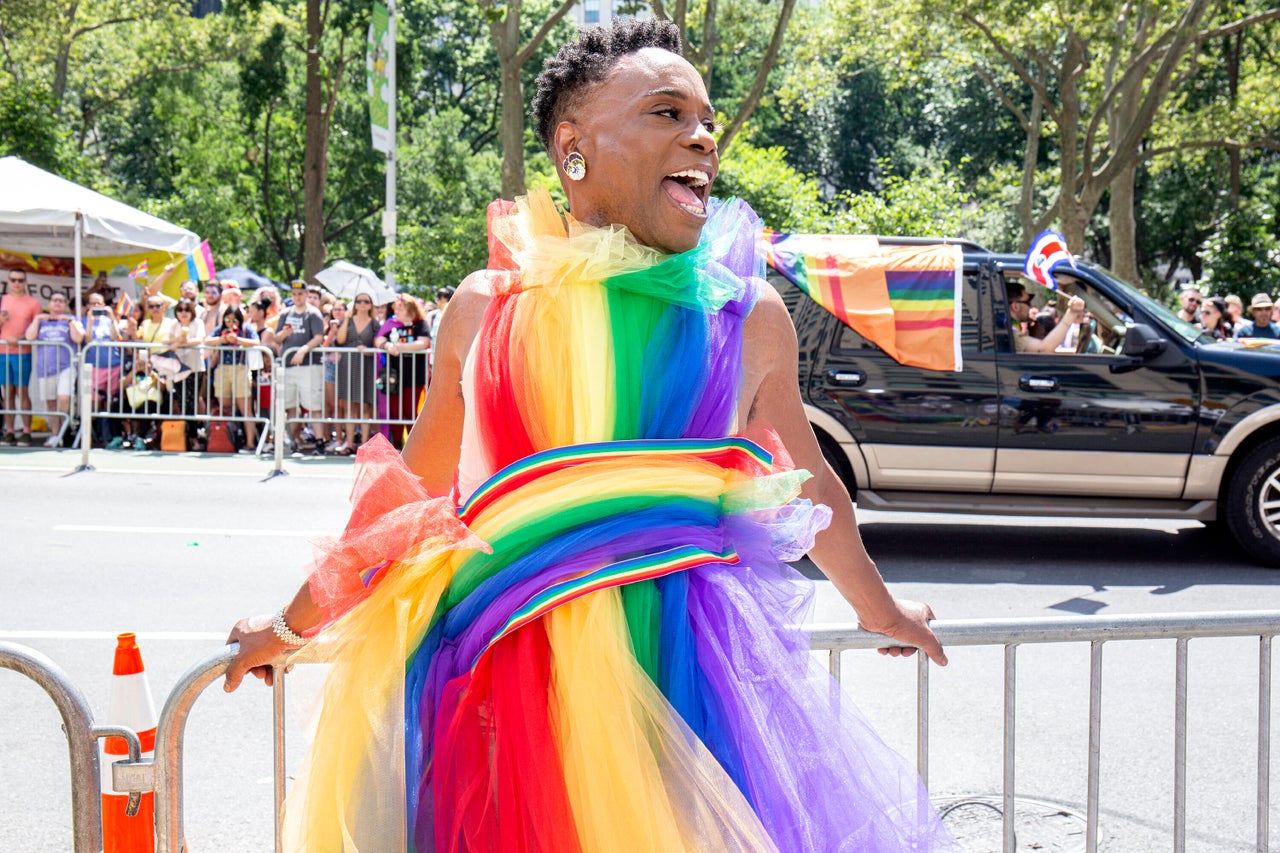 Billy broke new ground when he scooped an Emmy nomination for his role as Pray Tell in Pose, the first black gay man ever to be nominated in the Best Lead Actor In A Drama category.
"I came out in 1985, '86, around that time, and went straight to the front lines to fight for our lives. This is why I'm here," Billy told People. "I lived for a reason.
"I lived to be able to tell the story on the other side, to be able to remind people that we are human beings. We're real people and it's not about acceptance and it's not about tolerance, it's about demanding respect for our humanity. Stop putting our humanity up for legislation and treat us like we're human beings. That's all that I care about. And that's what [Pose] gets to do. It's really remarkable."
...and his Emmys victory! (September 2019)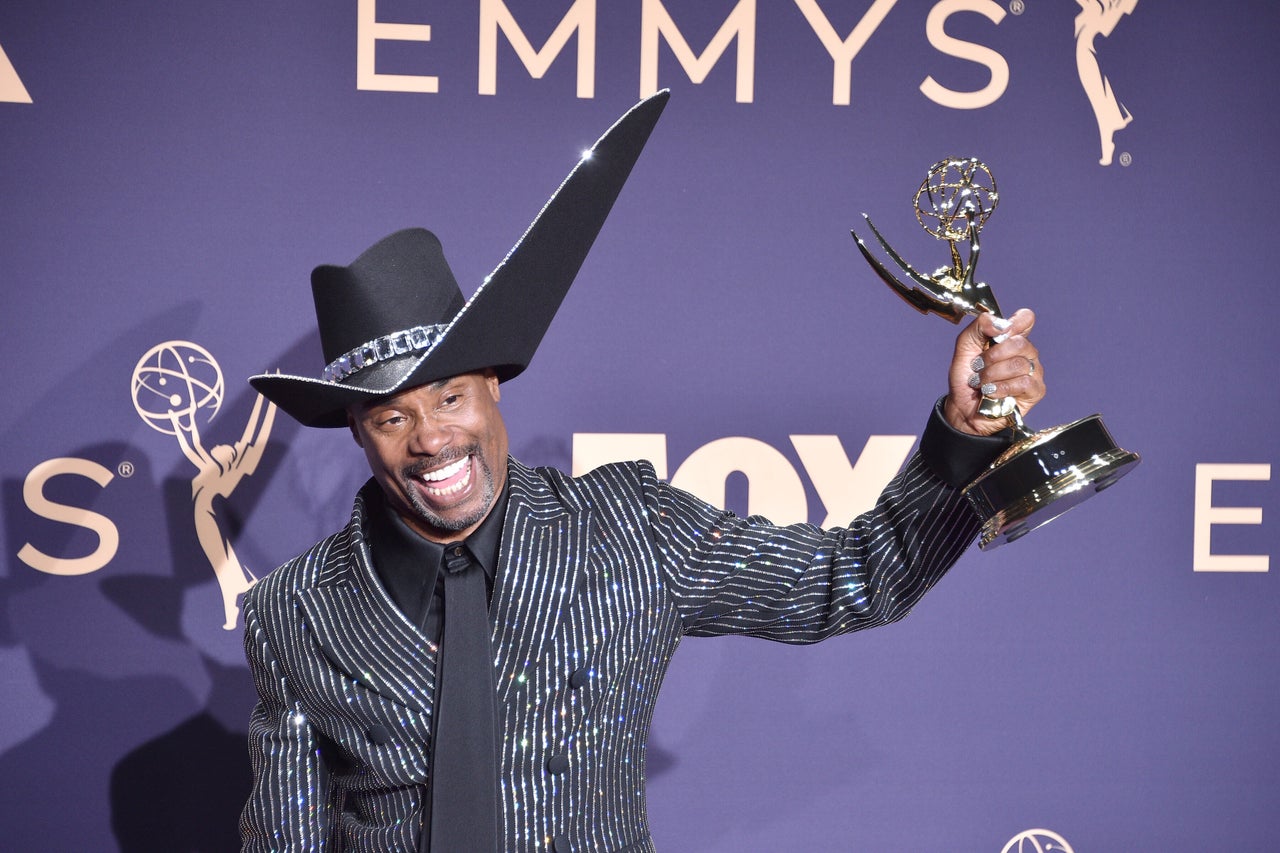 Billy had some stiff competition in his Emmys category from Game Of Thrones star Kit Harington and This Is Us' Sterling K Brown, which made it all the more exciting when he found out that he'd managed to scoop the award.
Dressed in another of his show-stopping outfits – this time a glittering suit with an enormous hat – he told the audience: "I am so overwhelmed to have lived long enough to see this day. James Baldwin said, 'It took many years of vomiting up all the filth I'd been taught about myself, and half-believed, before I was able to walk on the Earth as though I had a right to be here.' I have the right! You have the right! We all have the right!"
Excitingly, Billy's latest victory means he is now just one Oscar away from a much-deserved spot in the EGOT hall of fame. Note to Billy's agent: get him a big film role immediately.