File under vaguely unsettling: This is the moment already stormy skies above Houston were suddenly swarmed by hundreds of black birds.
So far all we know is that the footage was filmed from a moving car in the Texan city earlier this week.
The inevitable comparisons to Alfred Hitchcock's seminal horror film The Birds have been made but as yet no one has offered an explanation as to why this has occurred (unless the explanation simply is that a flock of birds have descended to terrorise us.)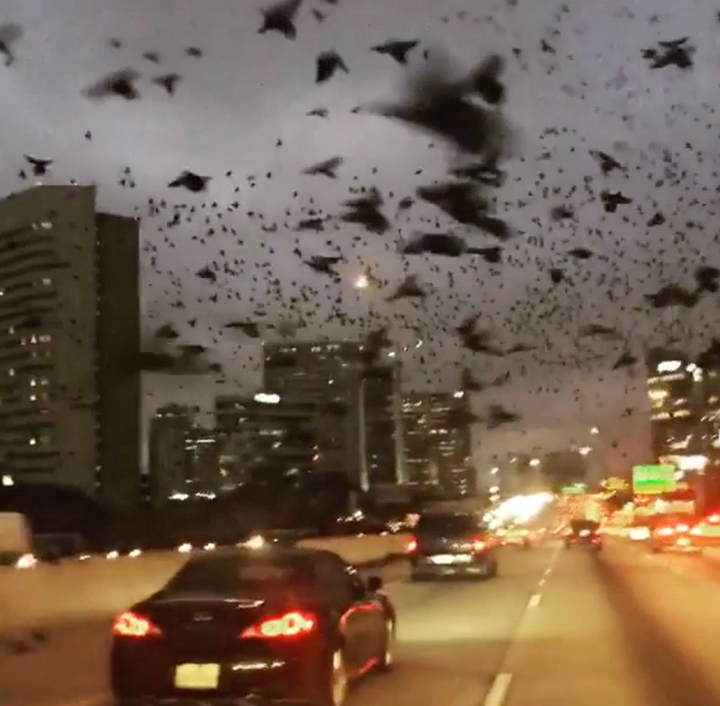 The behaviour of flying clockwise in large groups is called a murmuration and is common among starlings.
But these guys - and it's not known if they are starlings - seem to be swarming in all directions.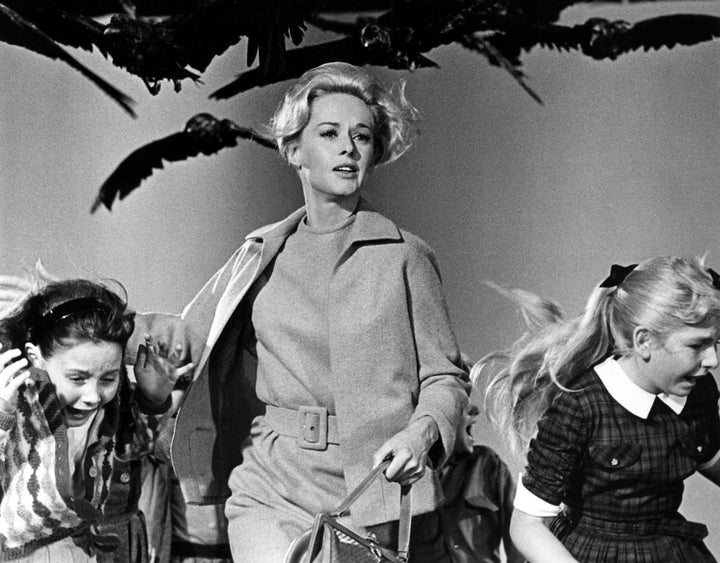 Related