The early reviews for the new Harley Quinn spin-off film Birds Of Prey are in, and they're surprisingly positive.
On Wednesday night, critics attended the premiere of Margot Robbie's second big-screen outing as Harley Quinn, which also stars Ali Wong and Ewan McGregor.
And while Suicide Squad – of which this film is a spin-off – was largely panned by critics, Birds Of Prey has earned itself a much better reception, with reviews like "gut-bustingly funny", "an absolute blast" and "absolutely bananas" being thrown around in early tweets about the film.
In particular, Margot's performance in the lead role has been singled out for praise, at least according to early reviews posted on Twitter, who have branded her (obviously) "fantabulous"…
Birds Of Prey – or, to give it its proper title, Birds of Prey (And The Fantabulous Emancipation Of One Harley Quinn) – is the third Margot Robbie outing released in the last 12 months after Quentin Tarantino's Once Upon A Time In Hollywood and the Fox News biographical drama Bombshell.
Margot's iconic version of Harley Quinn was first seen in the 2016 film Suicide Squad, in which Jared Leto played her on-screen love interest, the Joker.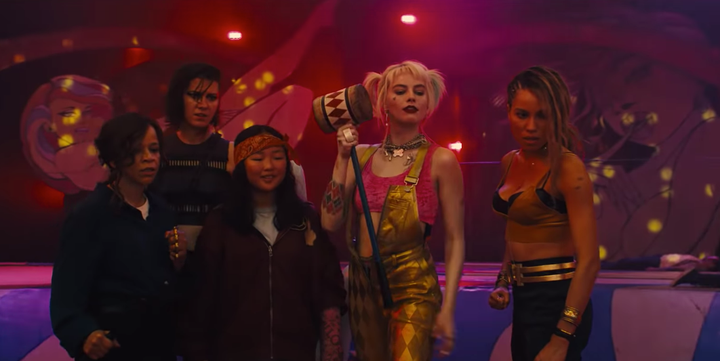 A second spin-off, imaginatively titled The Suicide Squad, is set for release next year, while Joaquin Phoenix was recently nominated for an Academy Award for his own unique portrayal of the Joker in the recent stand-alone film.
Birds Of Prey hits UK cinemas on 7 February 2020.