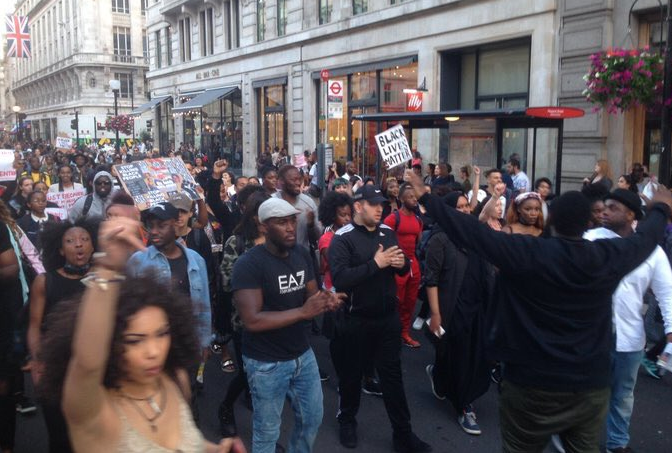 Hundreds of Londoners have staged a massive 'Black Lives Matter' march through the city to protest against the shooting of black citizens by police in the US.
Demonstrators shouted chants of "No justice, no peace" and "Hands up, don't shoot", the final plea of Michael Brown, an African-American killed in 2014, before he was gunned down by a white police officer.
Led by black protesters but joined in with by others of a mixture of ethnicities, the march ran straight down London's Regent Street - closing a busy road packed with high-end shops.
Many came carrying placards emblazoned with slogans such as "Stop killing black people" and "Stop killing our fathers, brothers and sons".
One commented: "America you are not alone."
President Barack Obama spoke out in the aftermath of the attack, claiming that America had a "serious problem" with its law enforcement killing innocent black citizens.
Police have killed at least 136 black people in 2016, according to 'The Counted' - a project by the Guardian that tracks police killings in America.
READ MORE:
Related