"So long as there is a continuation of this racist crisis in Britain, we will see a shutdown of it at every junction, by groups like us and many other groups, by any means necessary."
These are the words of Joshua Virasami, a prominent member of direct action group Black Lives Matter UK (BLMUK).
Ten people were arrested after blocking the main road to London's Heathrow Airport. Four people were taken into custody while the other six were disentangled having locked themselves together across the five-lane slip road leading to the airport, causing traffic congestion at Europe's busiest transport hub.
Virasami, 25, warned this kind of action is just the beginning, as the group vow to "utilise all of the tactics that we have available to us, in order to seek the justice we deserve."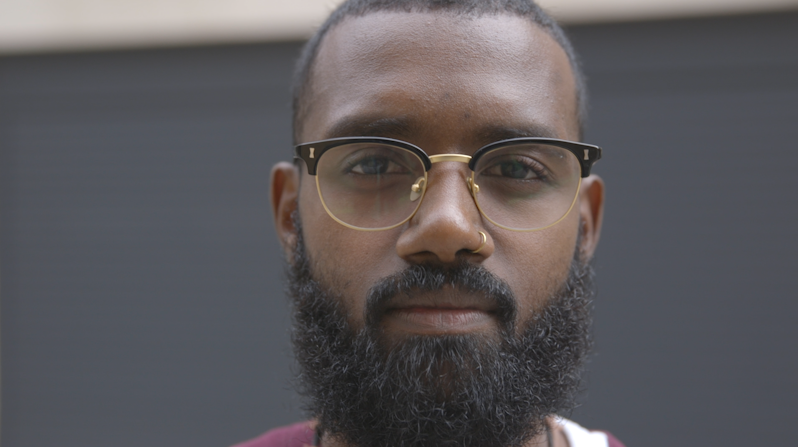 "In the UK we've seen 1,563 deaths in police custodies since 1990 and zero convictions, in the US there have been convictions," he tells the HuffPost UK.
"The disproportionality of black bodies in incarceration and the stop and search victimisation [is worse in the UK], I'm up to 17 times more likely to be stopped and searched."
"It was time to raise awareness to the issues that we are campaigning against," Virasami adds.
A report entitled "How Fair is Britain?" produced by the Equality and Human Rights Commission (EHRC) in 2010 states:
"Overall, the ethnic minority prison population has doubled in a decade. There is now greater disproportionality in the number of Black people in prisons in the UK than in the United States."
In the same year a critical review of the stop and search powers by UK police was published by the EHRC. It noted: "If you are black, you are at least six times as likely to be stopped and searched by the police in England and Wales as a white person. If you are Asian, you are around twice as likely to be stopped and searched as a white person."
However, statistics are not the only factor driving the Black Lives Matter UK movement to take direct action.
The group was inspired and endorsed by its US counterpart Black Lives Matter, which started in reaction to fatal shootings of black people by white US police officers.
But Virasami says the UK coalition formed in the aftermath of the UK vote to leave the European Union.
"Black Lives Matter UK coalition came about in the aftermath of Brexit. A lot of individuals came together in the wake of a 57% rise in increase in reports of racist hate crimes.
"In the wake of racist, Islamophobic, state policies. We came together to think about how we can tackle these issues, with the skill and experience that we have."
There were more than 6,000 reports of hate-crime in the two months following the vote to leave the EU in England, Wales and Northern Ireland - and a five-fold increase in the number of incidents reported in the week afterwards.
"The far right is flourishing in the UK, just as it's flourishing all across Europe. And that's because it's a movement living in a situation where it's granted the legitimacy to exist"
"For BLMUK, we see little difference between the movements of the far right and the governments that are in power," Virasami adds.
Alongside the nationwide 'shutdown' of transport networks, BLMUK organised a protest on Friday 6 August in Whitechapel.
Hundreds of activists gathered and chanted "no justice, no peace, no racist police, black lives matter."
Speaking at the protest was Marcia Rigg, sister of Sean Rigg, a black musician who died in 2008 following a cardiac arrest while in police custody.
Sean Rigg, 40, suffered from schizophrenia. It was during a psychotic episode that he was arrested for an alleged public disturbance.
"All lives matter including the black lives," Marcia said to the crowd. "There needs to be a political will to bring forth accountability when there is wrong doing."
Huffington Post UK live at the Black Lives Matter UK protest on 5 August:
Since her brother's death Marcia Rigg has campaigned for mental health equality.
Rigg wrote on the Huffington Post UK in 2014: "I remember when visiting my brother in hospital, locked wards were heavily populated with zombified young black men. It was heartbreaking but little has changed since. London's mental health institutions still overwhelmingly house people of colour."
"Less than 40 per cent of White British and Irish inpatients were subject to detention under the Mental Health Act but over 60 per cent of inpatients from the Mixed White and Black African, Caribbean, African and Any Other Black backgrounds were subject to compulsion," it said.
Standing in solidarity alongside grieving families such as the Rigg's was Feminist group Sisters Uncut, who told the Huffington Post UK that an emphasis was needed on the safety of black women.
Asking not to be named, a spokesperson said: "There's a big link between what we do and also state violence and police brutality. Recently, especially with Sarah Reed, who was a black woman.
"She was susceptible to quite a lot of violence through domestic abuse, in a sense of the mental health system, the prison system, places that were supposed to take care of her, did not, because she was a black woman."
In January, Sarah Reed was found dead in her cell at Holloway prison. She had been the victim of a notorious police brutality case in 2012.
Another Sisters Uncut spokesperson told HuffPost UK that she wanted to address the prime minister on these issues.
"2014 figures state that only 1% of 7,963 complaints of racism by police have been upheld over an eight year period. We'd like to ask Theresa May what she's going to do about that. She's responsible for the callous response of the UK in dealing with the migrant crisis and failing to act to prevent the deaths of 3,034 refugees fleeing violence abroad. These are black women, these are black non-binary people of colour," she said.
The Huffington Post UK has contacted the Home Office for comment.
(Read more under gallery)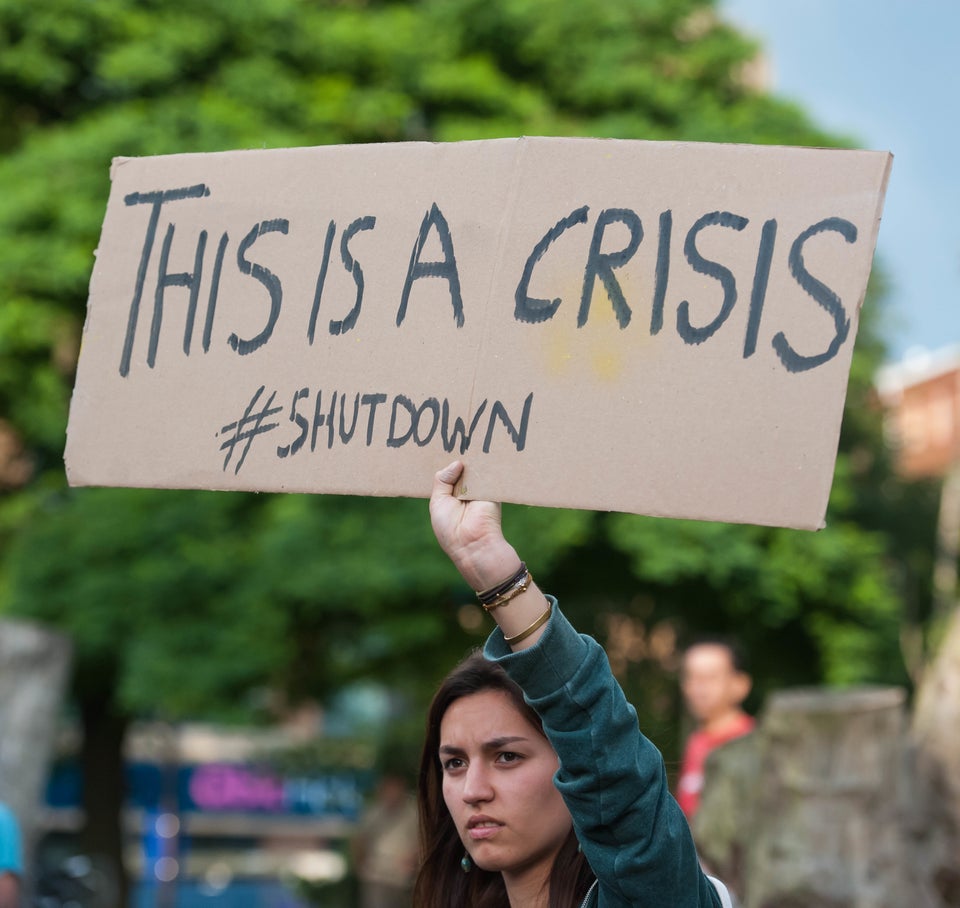 Michael Tubi via Getty Images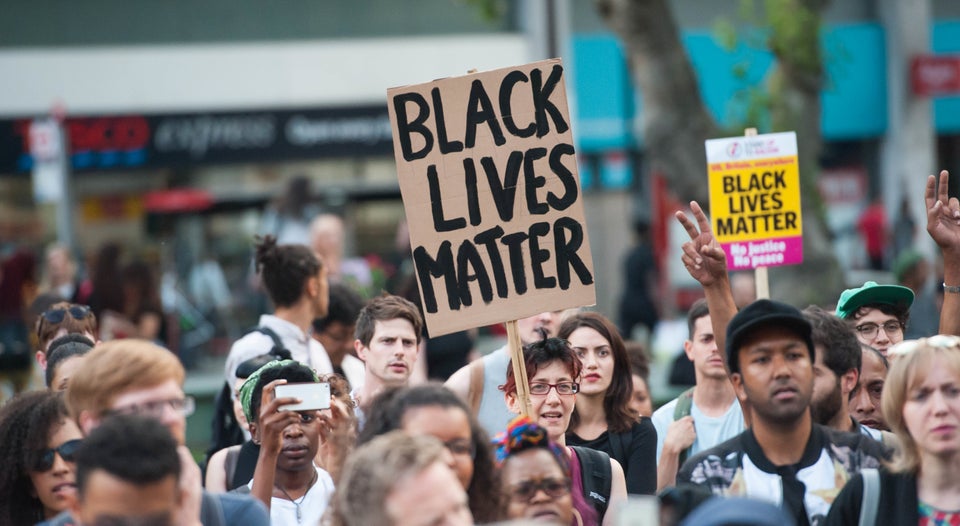 Michael Tubi via Getty Images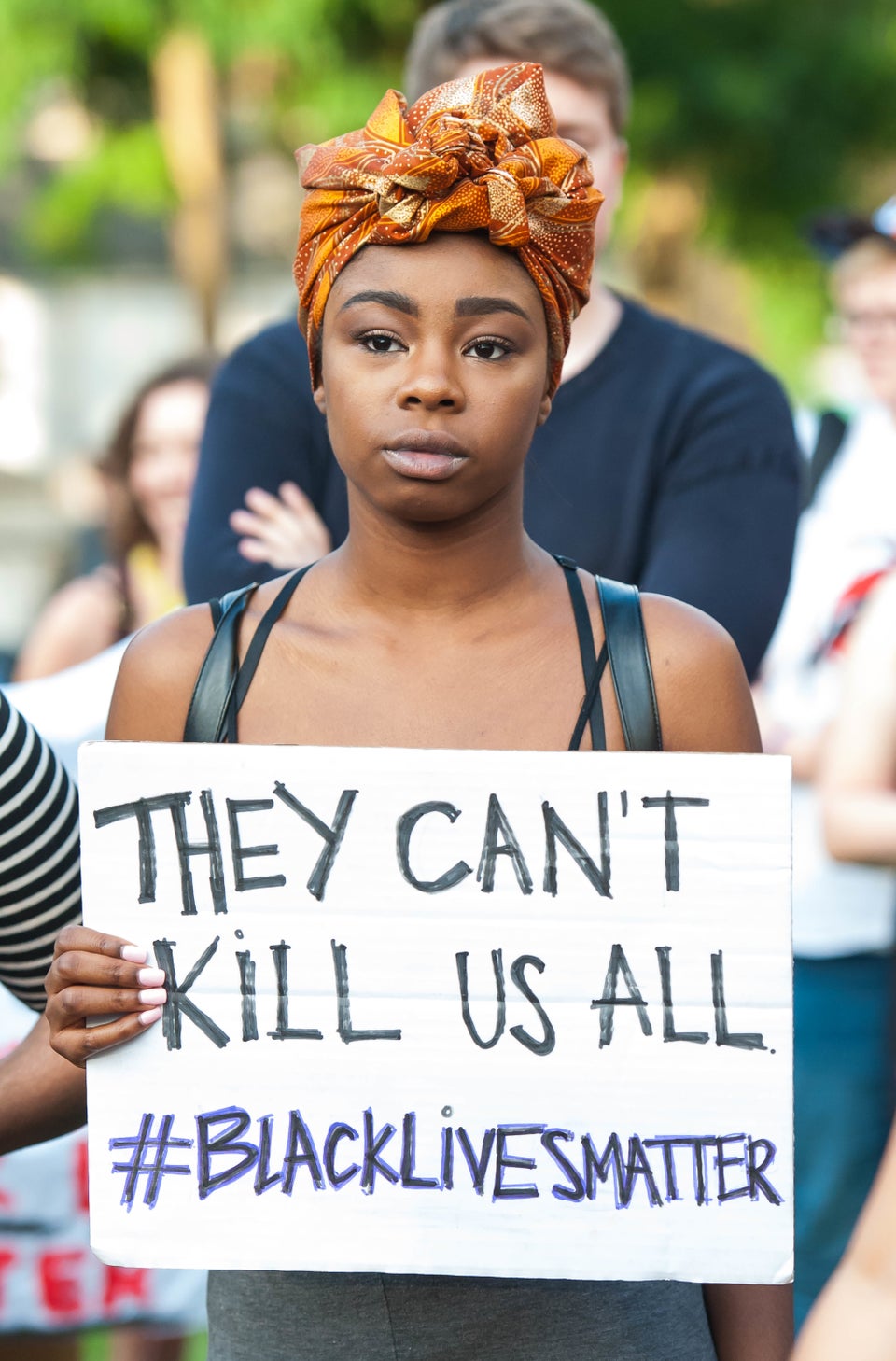 Michael Tubi via Getty Images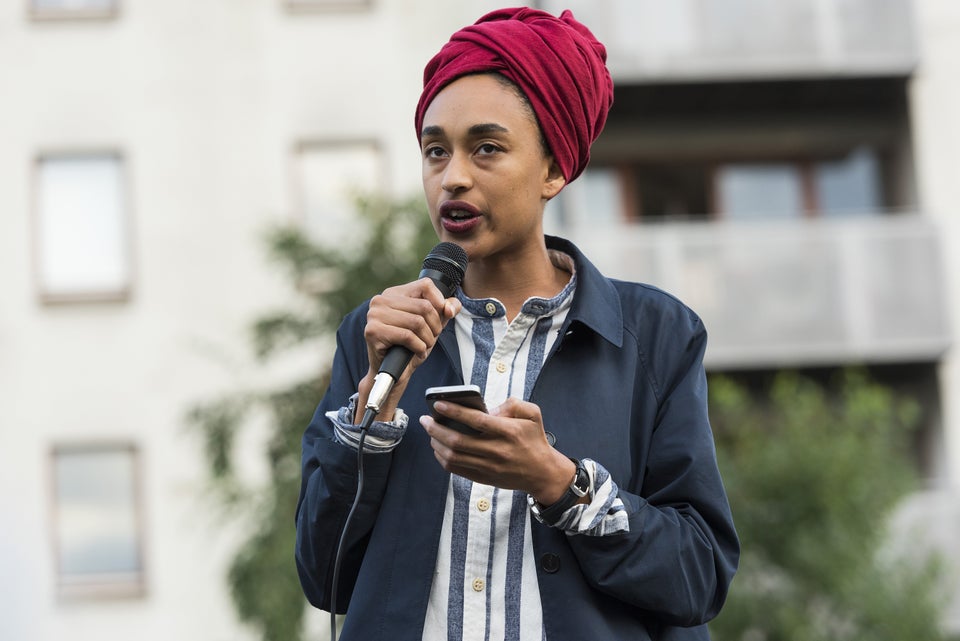 Anadolu Agency via Getty Images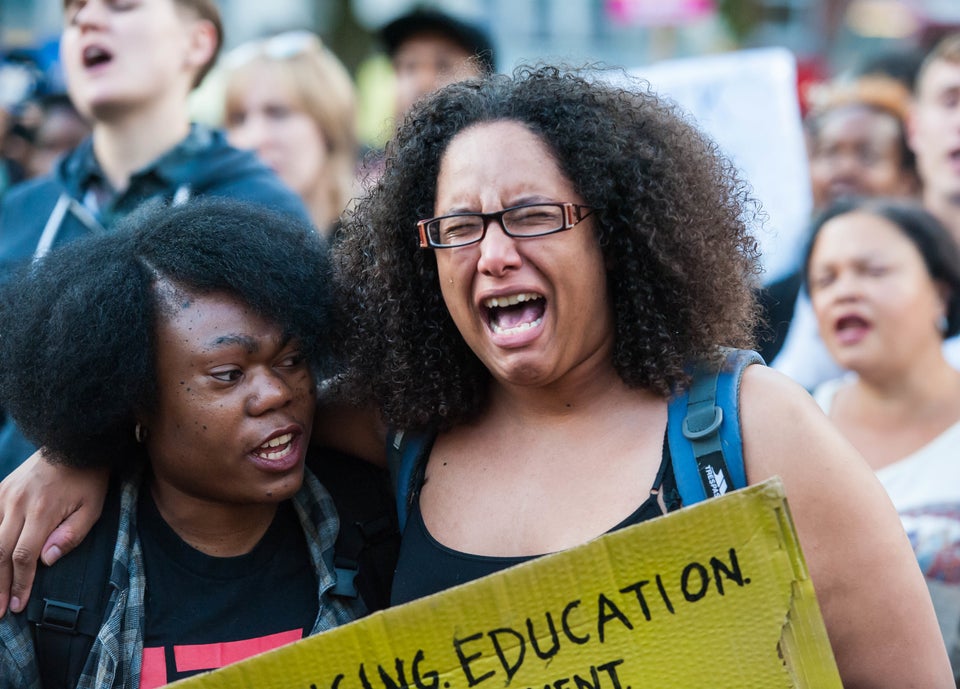 Michael Tubi via Getty Images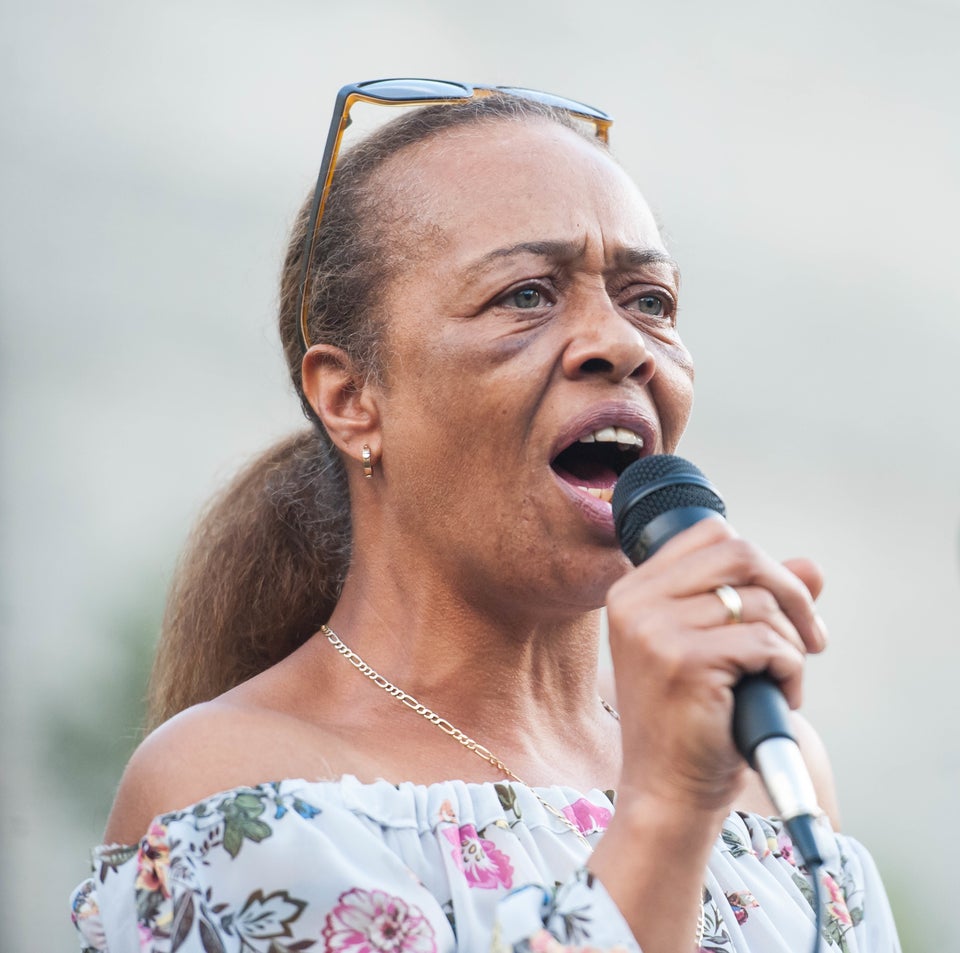 Michael Tubi via Getty Images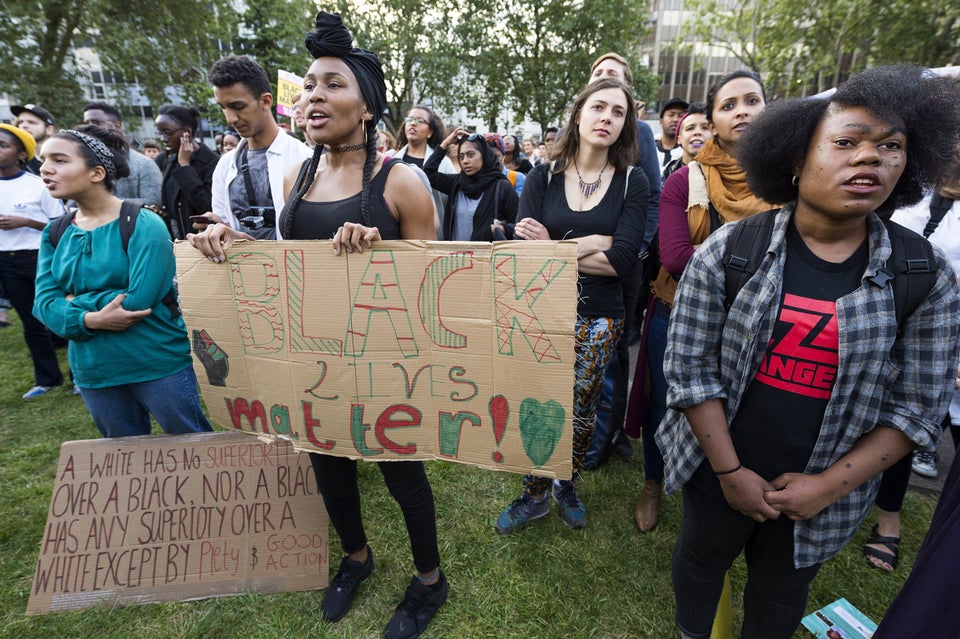 Anadolu Agency via Getty Images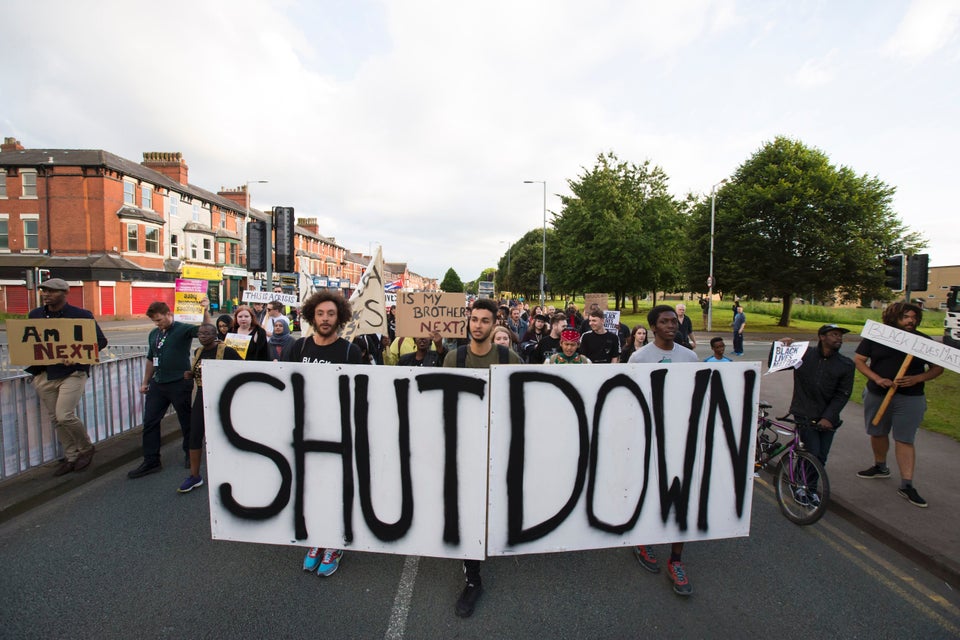 JON SUPER via Getty Images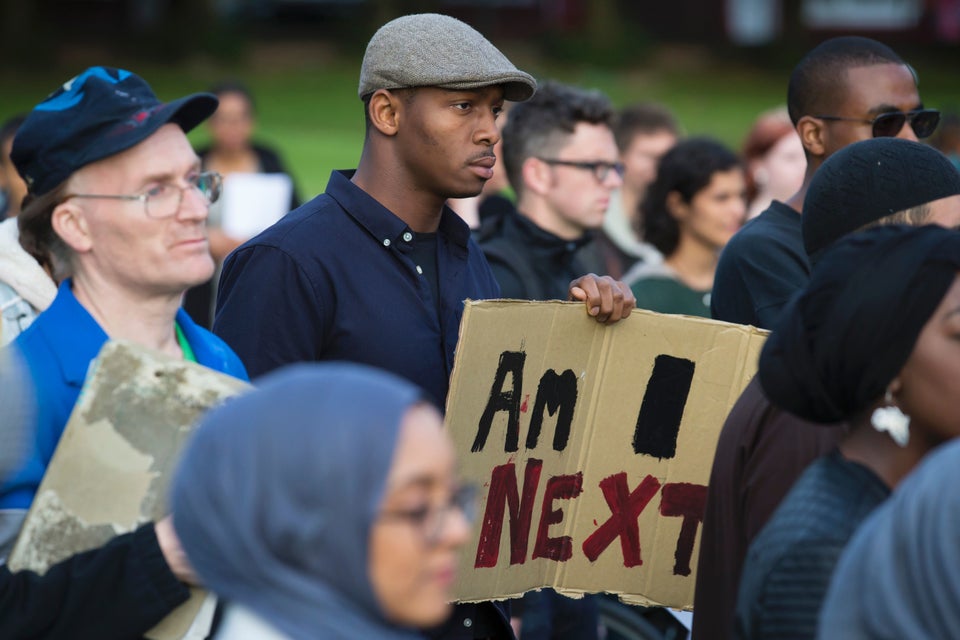 JON SUPER via Getty Images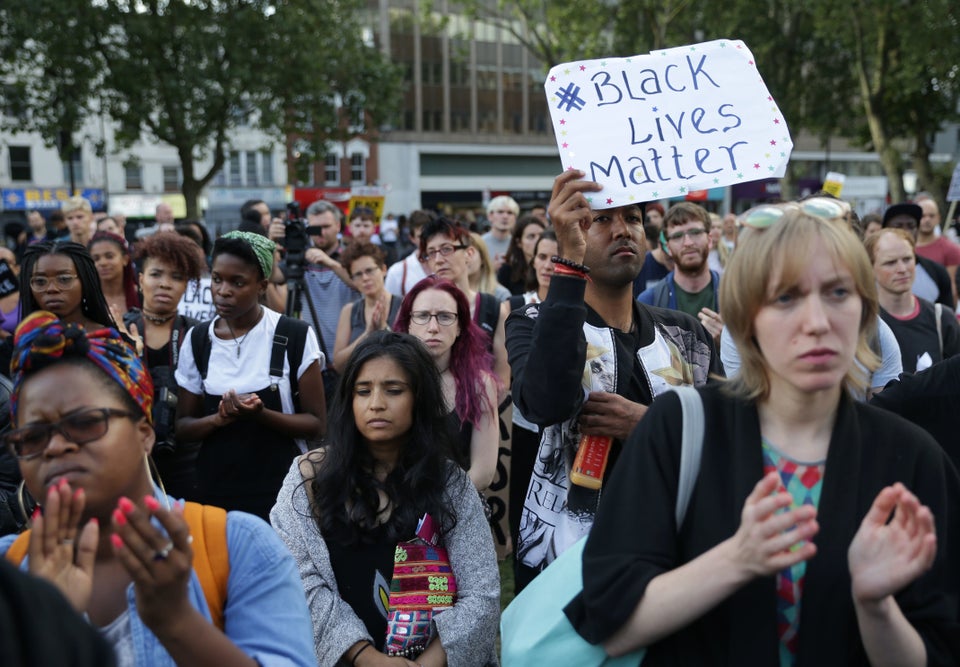 DANIEL LEAL-OLIVAS via Getty Images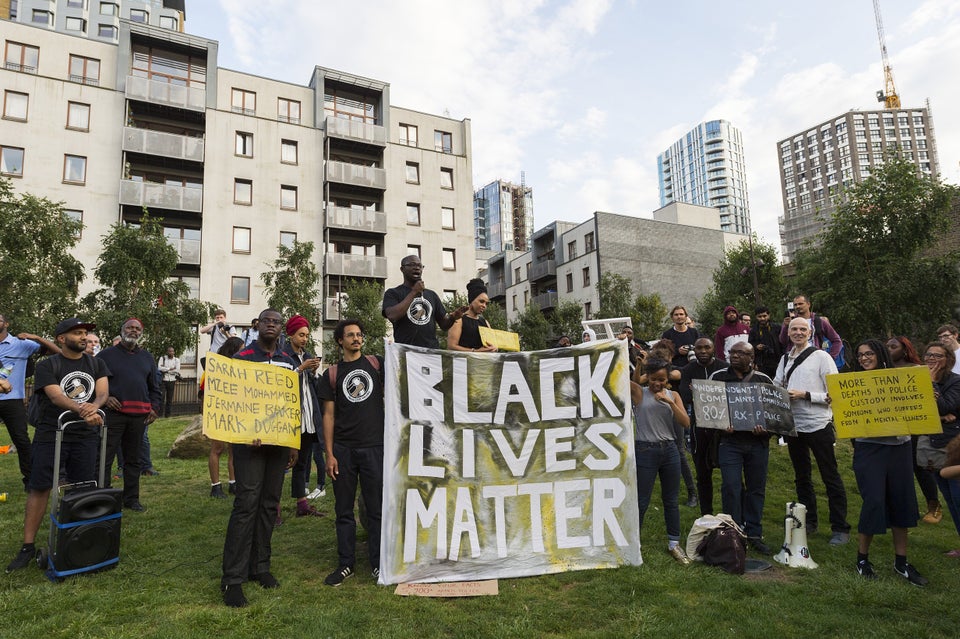 Anadolu Agency via Getty Images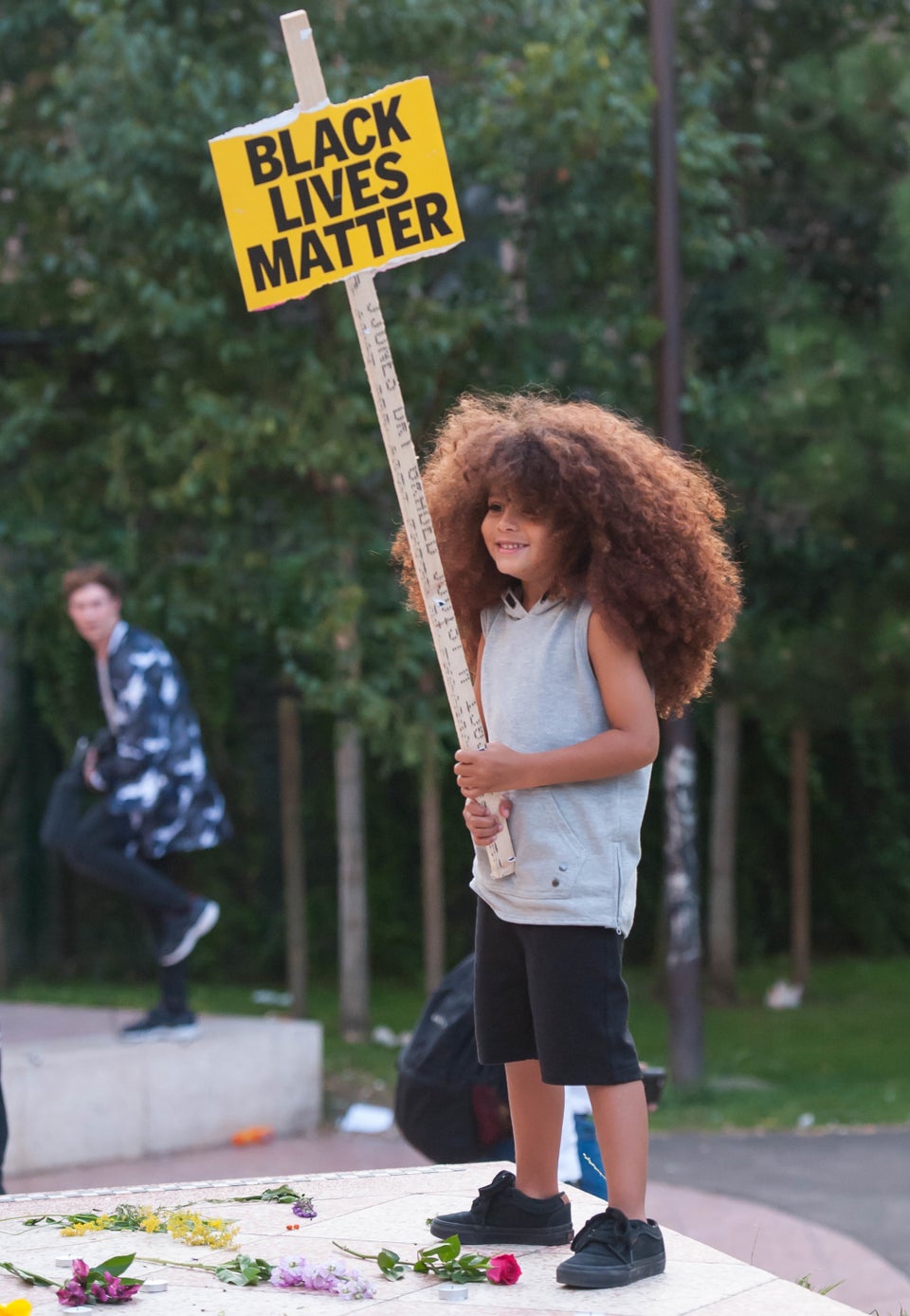 Michael Tubi via Getty Images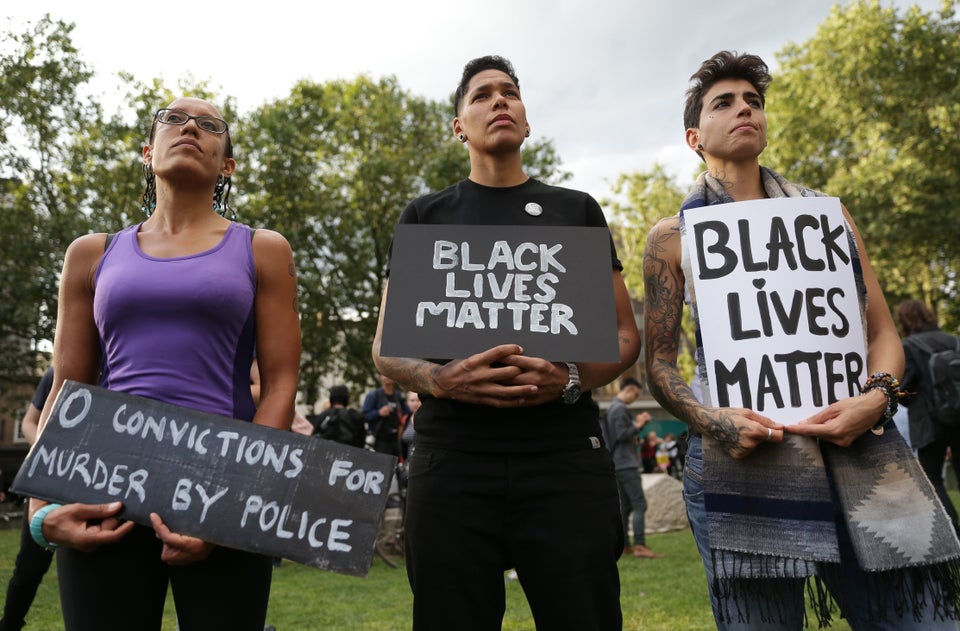 DANIEL LEAL-OLIVAS via Getty Images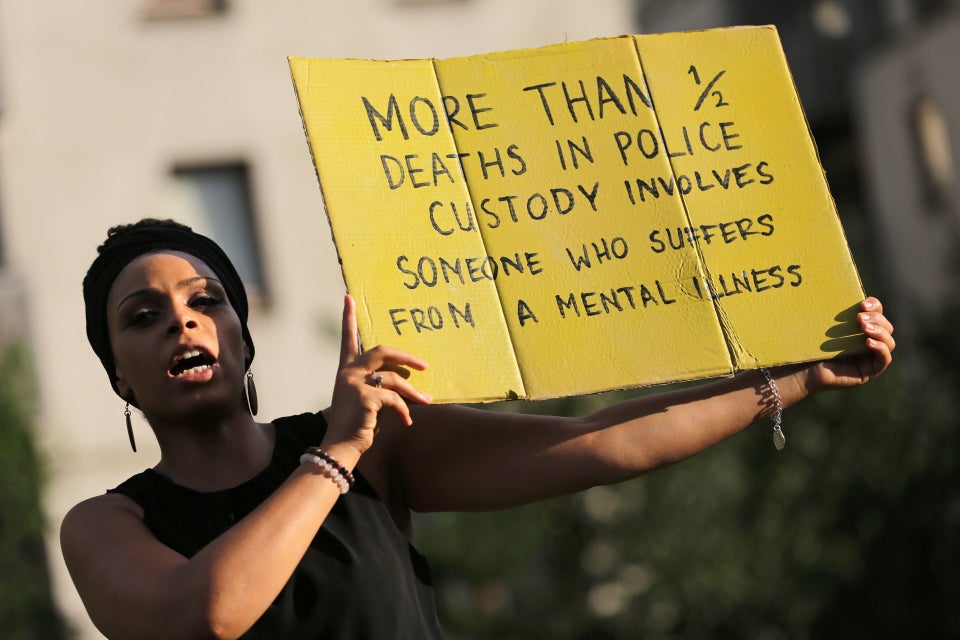 DANIEL LEAL-OLIVAS via Getty Images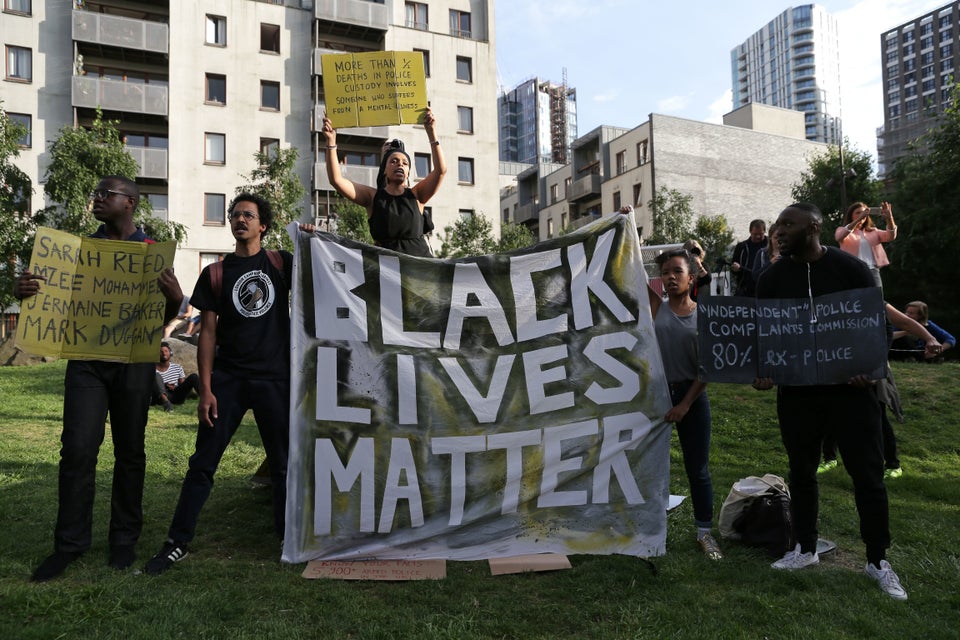 DANIEL LEAL-OLIVAS via Getty Images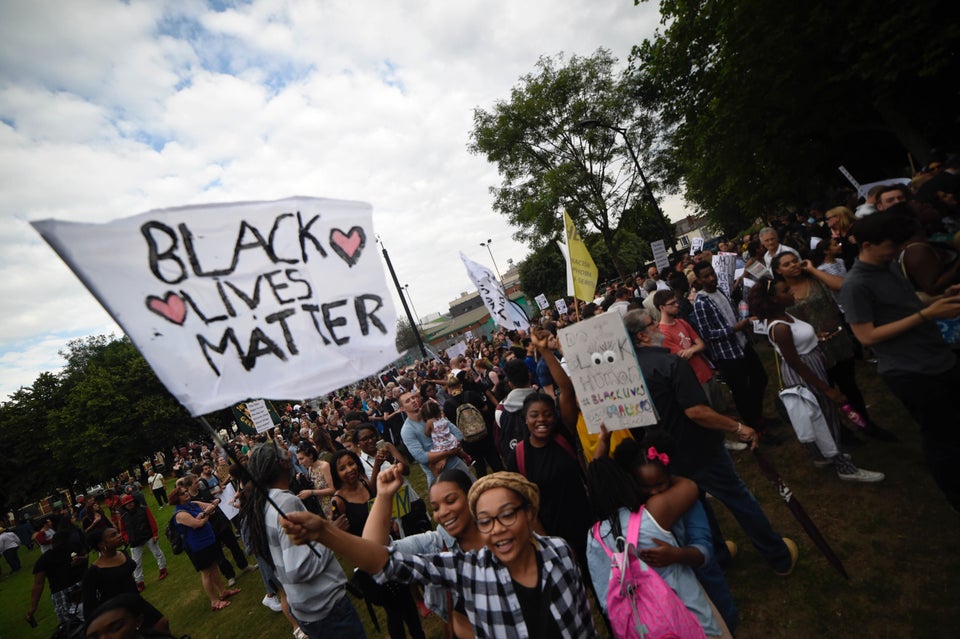 NurPhoto via Getty Images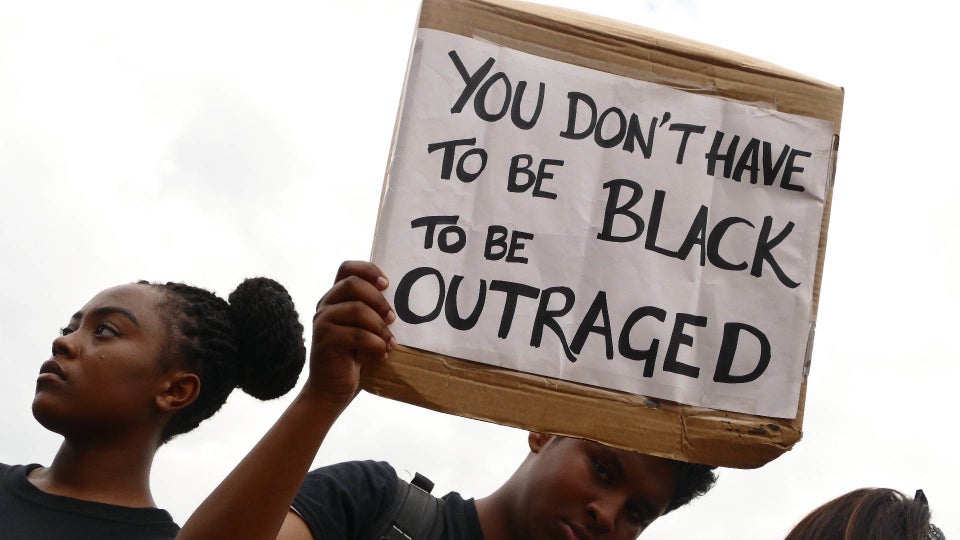 NurPhoto via Getty Images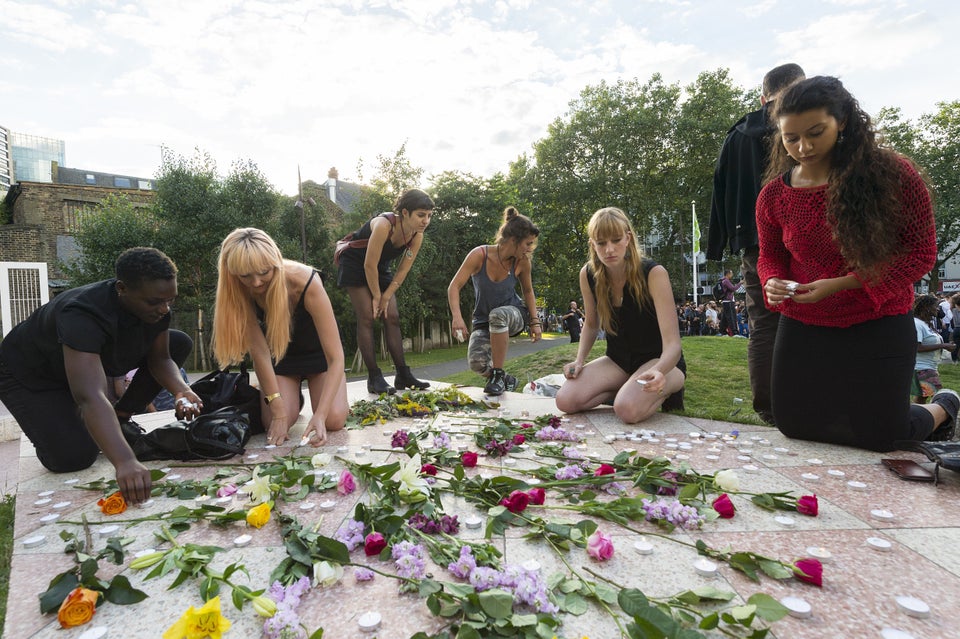 Anadolu Agency via Getty Images
In response to the comments made by Black Lives Matter UK, National Police Chiefs' Council Lead for Race and Religion, Commander Mak Chishty told the Huffington Post UK:
"Any death following police contact is a tragedy. Police are determined to continue to improve the way that people are cared for in custody. There has been significant work to ensure safer detention of people in custody. We have seen the number of deaths in custody more than halve in the last ten years.
"Sadly there is still evidence to show that young black people are over represented at all stages of the criminal justice system. The causes of this are wider and more complex than simply contact with the police and are being considered in an important review by David Lammy MP.
"Trust in the police remains stable and neighbourhood policing is key to that trust; officers in communities, being responsive, visible, getting to know people, and understanding and addressing their concerns. However, we know that trust in police is not as high as among ethnic minority communities. The police service has worked hard to gain the confidence of these communities; making police forces more representative of the communities they serve, increasing engagement with those groups and identifying policing activities or strategies that may have a disproportionate effect on particular communities and taking action to tackle any negative effects. There's still more to do and we will continue to work hard to build trust and strong relationships with all communities.
"Police forces have engaged with Black Lives Matters to enable peaceful protest and we will work with them to ensure that continues with further protests."