Boeing has grounded it entire fleet of 737 MAX aircraft following the discovery of new evidence found in the flight pattern of the Ethiopian Airlines plane that crashed on Sunday, killing all 157 people onboard.
Investigators examining the flight data of the doomed plane found significant similarities between it and that of the fatal Lion Air crash in Indonesia in October.
Dan Elwell, acting administrator at the US Federal Aviation Authority (FAA), said on Wednesday: "It became clear to all parties that the track of the Ethiopian Airlines [flight] was very close and behaved very similarly to the Lion Air flight."
He added that "the evidence we found on the ground made it even more likely the flight path was very close to Lion Air's".
Both the Ethiopian Airlines crash and the Lion Air crash in Indonesia occurred shortly after take-off.
Many nations, including Britain, had already barred the aircraft from its airspace.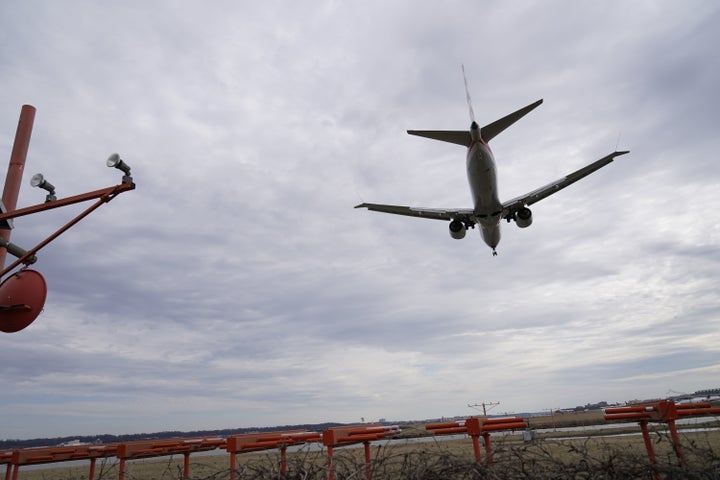 Boeing has since said it "continues to have full confidence in the safety of the 737 Max" but has grounded them "out of an abundance of caution and in order to reassure the flying public of the aircraft's safety".
Two black boxes from the aircraft that crashed in Ethiopia are being taken to Paris for investigation.
France's air accident investigation agency BEA will analyse black-box flight recorders, a spokesman said.
The contents of the flight data recorder and cockpit voice recorder that will be examined in France will provide critical details about what caused the plane crash, according to experts.
On Thursday morning in Addis Ababa, grieving relatives of the 157 victims of Sunday's air disaster boarded buses for a three-hour journey to the crash site in a field 37 miles outside the Ethiopian capital, Reuters reports.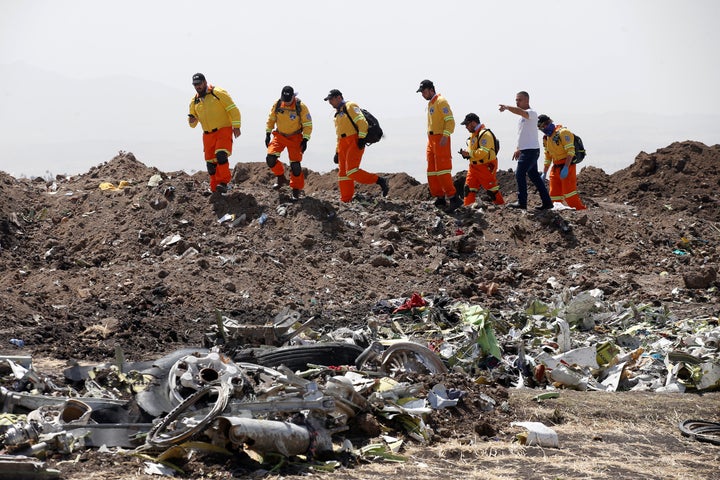 "We saw where he died and touched the earth," said Sultan Al-Mutairi, who had come from Riyadh to mourn his brother, Saad, who perished in the crash.
Experts say it could take weeks or months to identify the victims, as their remains were scattered, charred and in fragments due to the impact of the crash and ensuing fire.