This year's Wimbledon coverage had only been on air for an hour, but Boris Becker still managed to turn the air blue during a bizarre interview with host Sue Barker.
The six-time Grand Slam champ was attempting to explain his recent claims that he has diplomatic immunity as a sporting envoy for the Central African Republic, meaning he would avoid bankruptcy proceedings.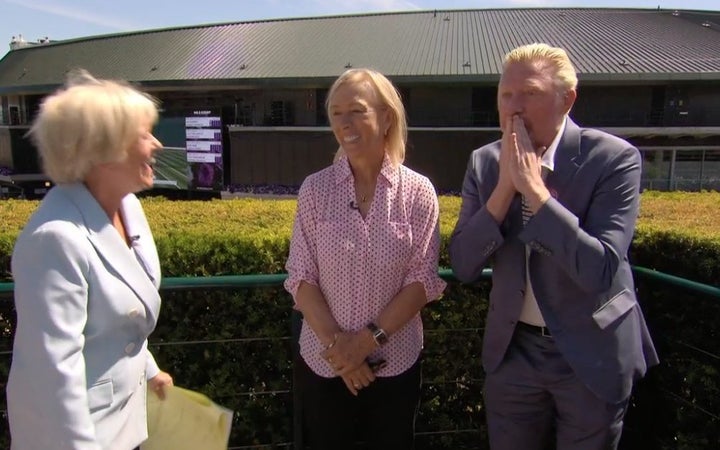 Sue Barker asked him: "I know it's been as tricky few weeks for you in the paper, what is your association with the Central African Republic?"
Boris responded: "I'm always in the papers. I was asked by the ambassador at the start of the year to help get the country back on the feet in a sporting sense.
"I was honoured and I met the president a few times in Brussels and Paris."
He added: "Unfortunately the foreign ministry made some comments about it (being a) false passport. So I asked the same questions because I'd like to help the country and I was asked by the president, I was asked about the ambassador, and I'm sure the president will find a solution very soon."
Sue then turned to fellow guest Martina Navratilova, joking "he just wanted diplomatic immunity not to wait in line".
Which is when Boris dropped the B-bomb.
"That's one of the things my friend told me - 'You bastard, you don't have to wait in line now'."
It didn't go unnoticed on Twitter...
Last year the tennis legend was placed into bankruptcy because of cash he allegedly owes to a London-based private bank.
The 50-year-old said his role as Sports and Culture Attaché for the Central African Republic means he can challenge that decision and 'start to rebuild his life', labelling the bankruptcy proceedings "unjustified and unjust".
He said: "A bunch of anonymous and unaccountable bankers and bureaucrats pushed me into a completely unnecessary declaration of bankruptcy, which has inflicted a whole heap of damage on me, both commercially and professionally, and on those close to me.
"I have now asserted diplomatic immunity as I am in fact bound to do, in order to bring this farce to an end, so that I can start to rebuild my life."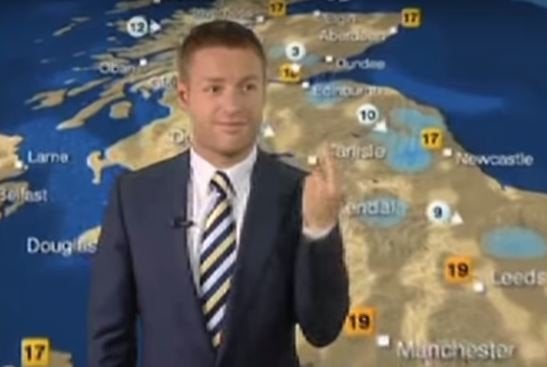 14 Live TV Gaffes We'll Never Tire Of Watching