Conservative Party funds have not been used for the refurbishment of Boris Johnson's Downing Street flat, but any "gifts or benefits" will be declared in the future, his press secretary has said.
Allegra Stratton denied reports in the Daily Mail that suggested party funds had met a £200,000 bill to refurbish the flat above No.11 where the prime minister lives with his fiancee Carrie Symonds.
But she did not deny suggestions that wealthy donors may have contributed to the cost of the refit, saying "all of those donations" would be declared.
"All of those donations are declared to and published by the Electoral Commission, or in the House of Commons register, absolutely in line with our requirements by electoral law," Stratton told reporters.
"And gifts and benefits received in a ministerial capacity – this would be for the prime minister. They will always be declared in his transparency returns."
There will also be "chapter and verse" on the details of the Downing Street works in the Cabinet Office annual report, due for publication around summer, she added.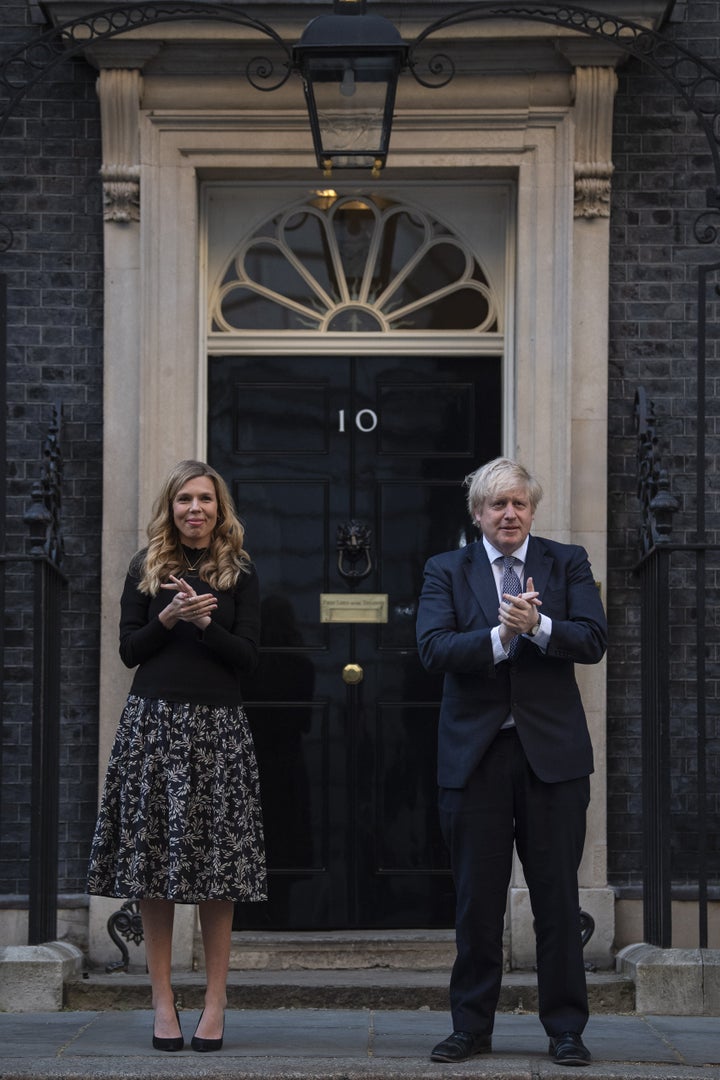 But Stratton could not say whether the report would include a list of donations.
"It will have the relevant level of information to make it clear what refurbishment and what renovations took place in the last year on Downing Street."
Following nearly 30 minutes of sustained questioning over the issue, Stratton was asked why why the PM cannot pay for his own furniture and wallpaper.
She replied: "You're going to get all of the details concerning the prime minister's residence above No.11 in the annual report in due course, as would happen every year."
It came after No.10 sources confirmed to PA Media that the government is spending £9m on a White House-style situation room in the bowels of the Cabinet Office, to act as the PM's control hub during emergencies.
Downing Street has also spent more than £2.6m recently on refurbishments to hold televised, American-style media briefings.
Responding to the media room refit in No.9, Labour questioned why the PM was spending millions on "vanity projects" while "picking the pockets" of NHS workers, amid growing anger at the government proposing a pay rise for health staff of just 1%.