Coronavirus has changed everything. Make sense of it all with the Waugh Zone, our evening politics briefing. Sign up now.
According to The Sunday Times, the prime minister did not attended five meetings of the key government's key Cobra committee in the build-up to the coronavirus outbreak.
An investigation by the newspaper has claimed a number of opportunities were missed by the government in January, February and March to try and lessen the impact of the gathering crisis.
But speaking at today's Downing Street press conference, the education secretary rejected the criticism levelled at Johnson.
"The prime minister from the moment that it became clear that there were challenges in terms of coronavirus developing in China has absolutely been leading our nation's effort to combat the coronavirus," he. said.
Williamson said the PM had been "making sure that resources or money is not a concern for any department, especially the health service".
He added that "many Cobra meetings" are led by the departmental minister not the PM.
"The focus the prime minister was putting on this and has continued to put on this has meant that this is the whole government effort," Williamson added.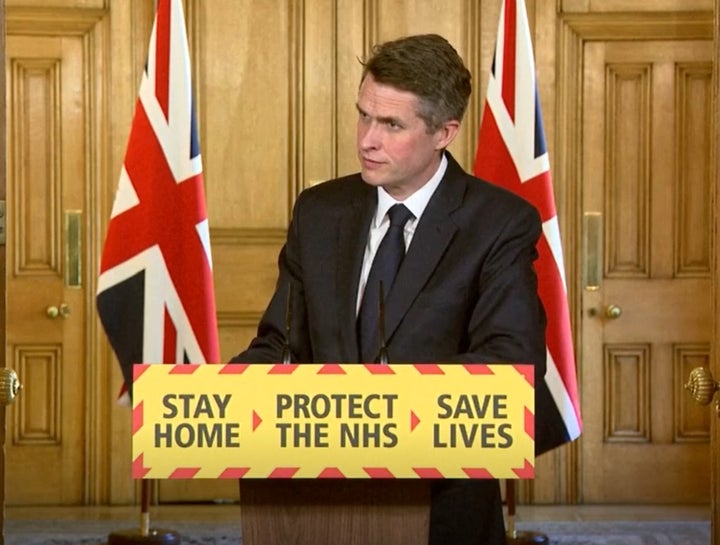 Earlier today, Michael Gove said Johnson was "in cheerful spirits" as he continued his own recovery from the virus which had left him hospitalised.
Jon Ashworth, Labour's shadow health secretary, said Gove's description of the story as was "possibly the weakest rebuttal of a detailed exposé in British political history".
It came as a delivery of 84 tonnes of personal protective equipment (PPE) for frontline workers care due to arrive in the UK from Turkey today was delayed.
Williamson said "every resource of government has been deployed" to secure PPE for the NHS and other workers.