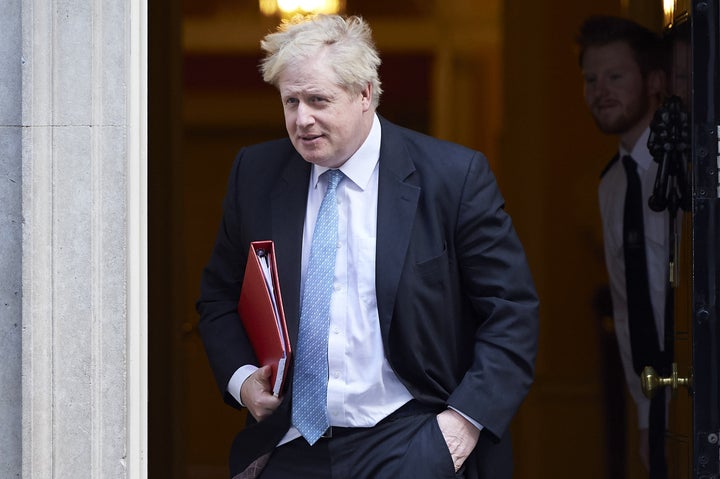 Boris Johnson has been accused of acting in a "shameful" way after he decided to allow Bermuda to reverse the right of gay couples to marry.
Bermuda is a British overseas territory and the foreign secretary had the power to block the legislation.
However Foreign Office minister Harriet Baldwin told the Commons on Thursday that while the government was "disappointed" with Bermuda's decision, Johnson had decided it "wouldn't be appropriate" to intervene.
Baldwin said while Johnson could overrule Bermuda in "exceptional circumstances" - this test had not been met.
"It was his judgement that in engaging with British overseas territories we have to respect they are separate self-governing jurisdictions with their own democratically elected representatives that have the right self-government," she added.
Helen Goodman, Labour's shadow Foreign Office minister, said the decision "turns same-sex couples into second class citizens".
"For that to happen anyone in the world would be shameful. For it to happen in a British territory, for the legislation signed by a British governor and permitted by a British foreign secretary makes us complicit in something which this House has repeatedly voted against," she said.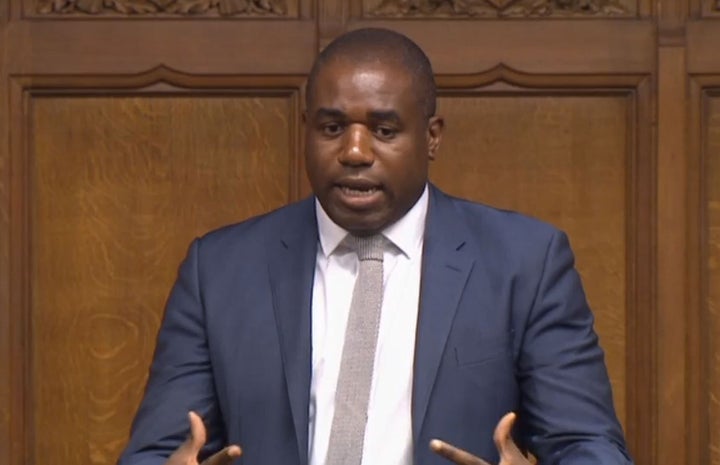 Backbench MPs lined up to criticise Johnson for failing to act. Labour backbencher David Lammy said the government was on the "wrong side of human rights".
"The first slaves we brought to Bermuda in 1620, oppressed, segregated, discriminated against," he said.
"And that is why leaders like Nelson Mandela, Desmond Tutu and Barack Obama have not just fought for race rights, but they have fought for rights of lesbian, gay and bisexual people.
"This country has been one of the world leaders on this subject - so if this is not the issue on which to refuse assent I don't know which is."
Green Party leader Caroline Lucas said on Twitter it was an "absolute scandal".
Labour's Chris Bryant told MPs that Russia would in future "laugh" at the British government whenever it criticised Moscow for its track record on LGBT rights.
Lloyd Russell-Moyle, the Labour MP for Brighton Kemptown, said the British government needed to "stand up" for minority rights in Bermuda.
And Lib Dem Jamie Stone said he was "stunned" that Johnson did not think protecting the rights of gay people in Bermuda was an "exceptional case" worthy of his intervention.
The decision represents the first reversal of a trend among Western countries of legalising same-sex marriage.
Under the Domestic Partnership Act 2017, already passed by Bermuda's House of Assembly and Senate, any Bermudian will be allowed to form domestic partnerships which the government says will offer equal rights.
Walton Brown, Bermuda's Minister of Home Affairs, whose ruling PLP party proposed the act, said on Wednesday he was pleased with the decision.
"The British government recognises that this is a local government decision," Brown said, adding that the act struck a compromise by "restating that marriage must be between a male and a female while at the same time recognising and protecting the rights of same-sex couples."
It follows a referendum in which a majority of voters opposed same-sex marriage.
International human rights groups say the new legislation contradicts Bermuda's constitution, which guarantees freedom from discrimination.
Same-sex marriage was first legalized in Bermuda in May 2017 after the nation's Supreme Court ruled in favor of a gay couple who sued for equal marriage rights. Winston Godwin, a Bermudian, and Greg DeRoche, a Canadian, filed the lawsuit after their marriage application was declined by Bermuda's Registrar-General, Bernews said.
The Supreme Court ruling on marriage equality in May 2017 was celebrated by the small gay community, but it also outraged many on the socially conservative island, including church leaders, and thousands protested outside parliament.