Swinson was Lib Dem party leader and a big scalp for Scotland's governing party but, more importantly north of the border, she was one of the most prominent pro-Union voices.
It was the icing on the cake for Sturgeon as the SNP went on to regain control in 13 constituencies, taking out Tory and Labour incumbents alike, ending the poll representing 48 of Scotland's 59 Westminster seats (80%).
The United Kingdom which binds together England, Scotland, Wales and Northern Ireland has origins as far back as 1707 and is often referred to as the oldest union in the world.
Those in favour of it argue it's been the most successful, but the 2014 Scottish referendum, which saw 45% back independence, underlined that it is fragile and its support for it continuing is fragile.
Scotland is not the only part of the UK where support for nationalism is on the rise, either.
For the first time in history, MPs who favour Irish unity outnumber unionists in Northern Ireland, and in Wales Plaid Cymru held on to its four seats having placed demands for a Welsh independence poll by 2030 at the centre of its manifesto.
If Johnson is serious about preserving the Union, however, most would advise him to turn his attention to Edinburgh and in short order.
The SNP-led Scottish Government will this week formally request powers from the UK government to hold a second independence referendum next year.
The prime minister has been clear he will say no and legally that is his right - but for how long will it be politically sustainable for him to hold that line?
Elections to the Scottish Parliament in 2021 could prove to be a fork in the road for the Union.
The SNP, who describe the case for a second plebiscite as "unstoppable", have governed since 2007 and victory would mean pro-independence parties will have held the balance of power in Holyrood for almost 20 years. Could it be the moment when the dam breaks and demands in Wales and Northern Ireland intensify?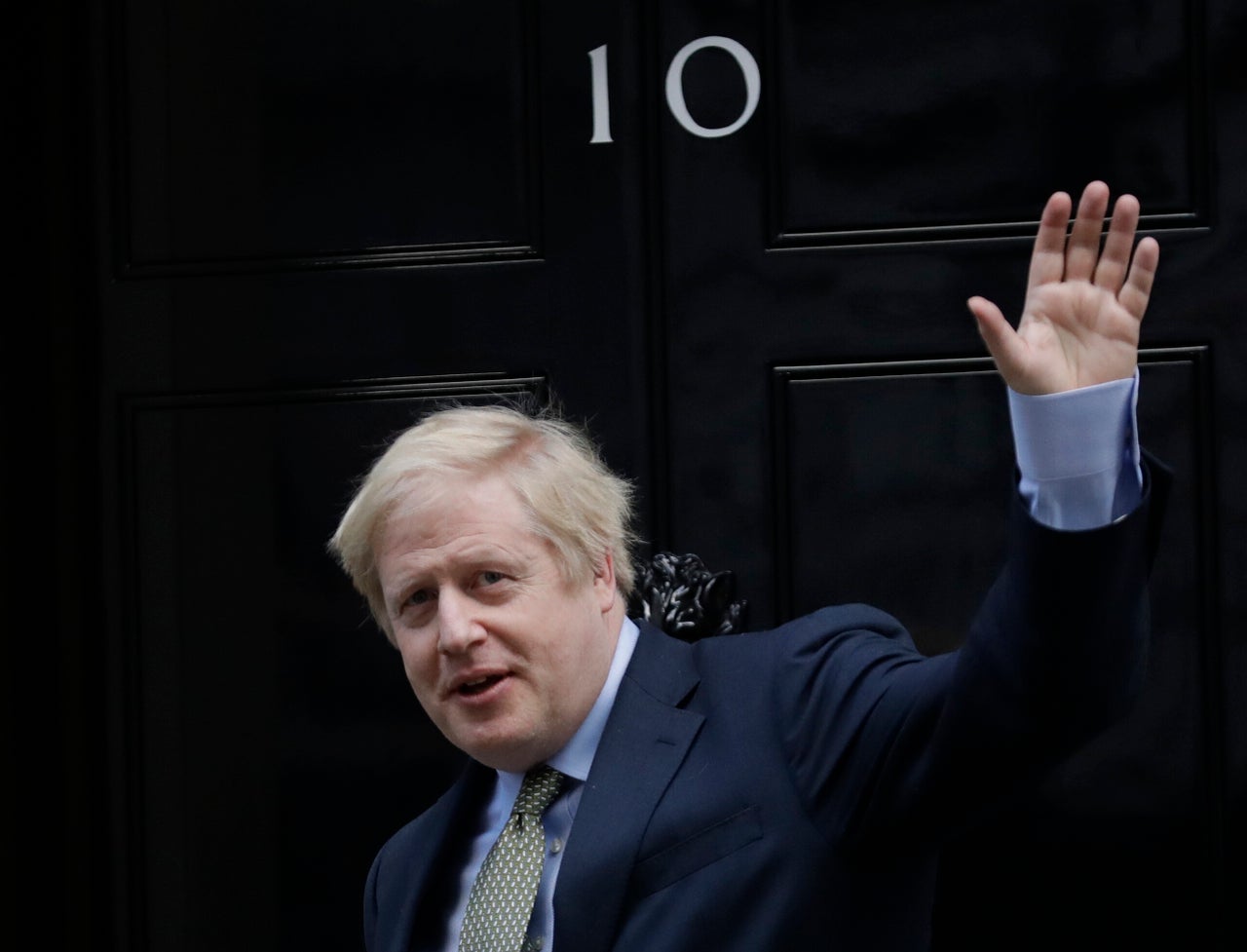 Fighting a fresh referendum in Scotland, having narrowly won a 55% to 45% majority in 2014, will prove difficult, with unionism's best-liked and most relatable figures such as Labour's Neil Findlay and ex-Tory leader Ruth Davidson exiting frontline politics.
Perhaps aware of growing support for Sturgeon's cause, Johnson's most senior advisor, Dominic Cummings, has been tasked with setting up a new department for the Union, designed to put UK's nations at the heart of decision-making.
Ministers already face an uphill struggle to win over hearts and minds.
Scotland voted 62% for Remain and Sturgeon, whose time in power has been marked by love-bombing ex-Labour voters as well as those on the centre-right, has made clear EU membership would be a central plank of the case for independence.
It is a link embedded in the movement by her predecessor Alex Salmond, who made the case for Scotland as "an independent country in Europe".
Miles Briggs, the Scottish Conservative MSP for the Lothian region, is widely tipped as a potential successor to Davidson.
He says no polling suggests an appetite for a second referendum but also fears Johnson may not take reforms to the Union seriously enough.
He said: "The Conservative campaign in England very successfully identified the priorities and concerns of 'Workington man'.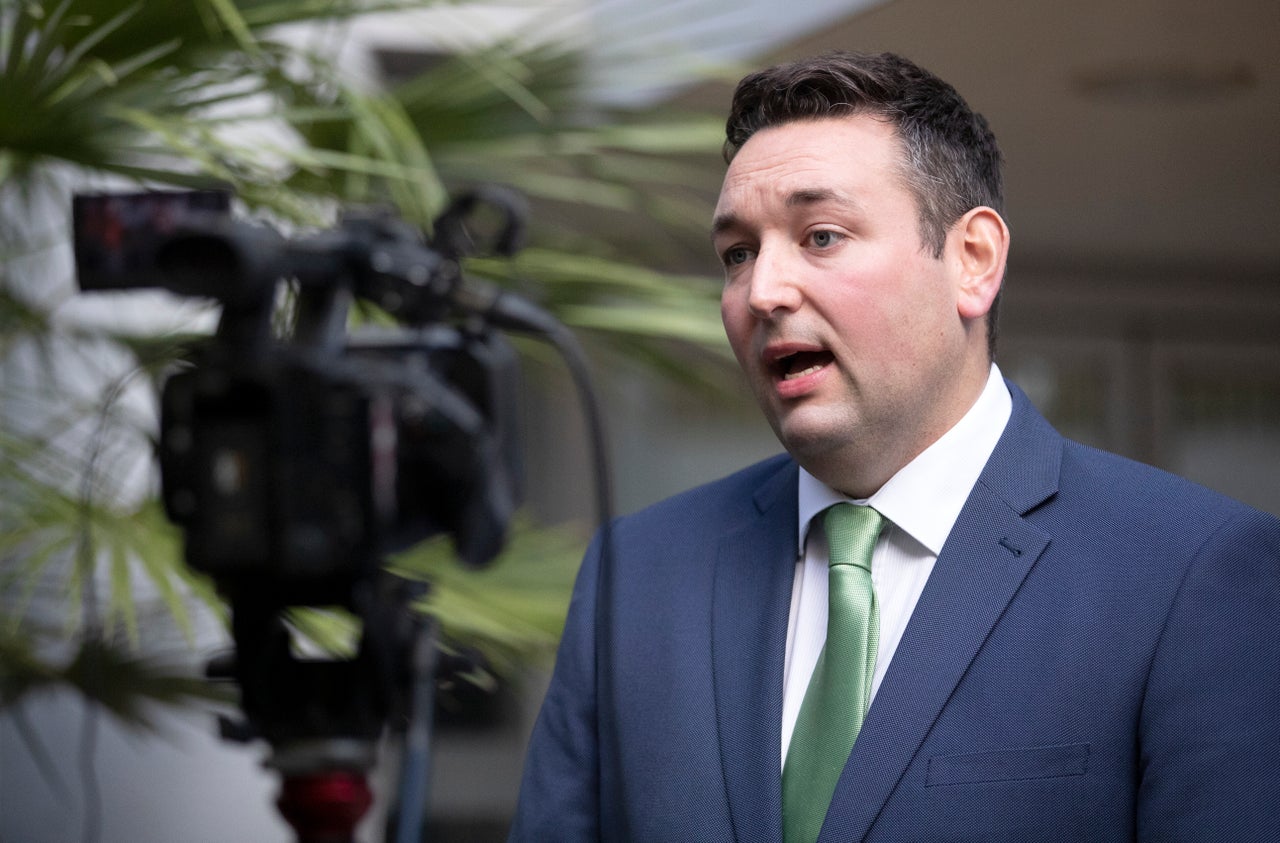 "What is now vital for the future of the Union is the prime minister and UK government also work to understand the priorities and concerns of 'Alloa women'.
"It's not about divorce – it's about delivery of policies that will actually improve people's lives in every corner of the UK.
"The prime minister's commitment to develop a department for the Union is very welcome but this must not simply be tokenism. It needs to be able to respond and match the SNP's campaigning ability and full use of every Scottish Government lever to create grievance and division."
A number of senior Scottish Labour figures, including ousted MPs Ged Killen and Paul Sweeney, have backed Scotland's right to have a fresh vote in recent days.
It follows Jeremy Corbyn accepting during the election campaign that as PM he would govern in an alliance with the SNP and agree to a re-run.
Briggs has accused Labour of "dancing to the SNP's tune" but has said that the government's case for the Union must extend far beyond placing Union flag stickers on British goods.
The Conservatives' focus for the 2021 elections will therefore be to attack the SNP on the devolved portfolios of education and health.
"Having successfully used the Westminster general election to galvanise the support of anti-Brexit and anti-Tory tactical votes in Scotland I believe it will be significantly harder for the Nationalists to build that same coalition of voters again," said Briggs.
Edinburgh South MP Ian Murray, the only Scottish Labour MP left after the election rout, favours a new constitutional settlement across the UK that would deal with how the regions of England and the four nations together are governed.
He also called on Johnson, who has previously criticised the Barnett Formula that guarantees certain funding for Scotland based on its deprivation level, to "take the union seriously", adding "there is no doubt he is a bigger threat to the UK than any nationalist".
Many think the pull toward nationalism runs much deeper and is inextricably linked to Brexit.
Colum Eastwood, the former mayor of Londonderry and leader of the pro-Irish unity SDLP, ousted abstentionist Sinn Féin MP Elisha McCallion at the general election.
He also sees the Scottish 2021 elections as a watershed moment for the future of the Union and believes many in Northern Ireland link Brexit with "English nationalism" and feel excluded.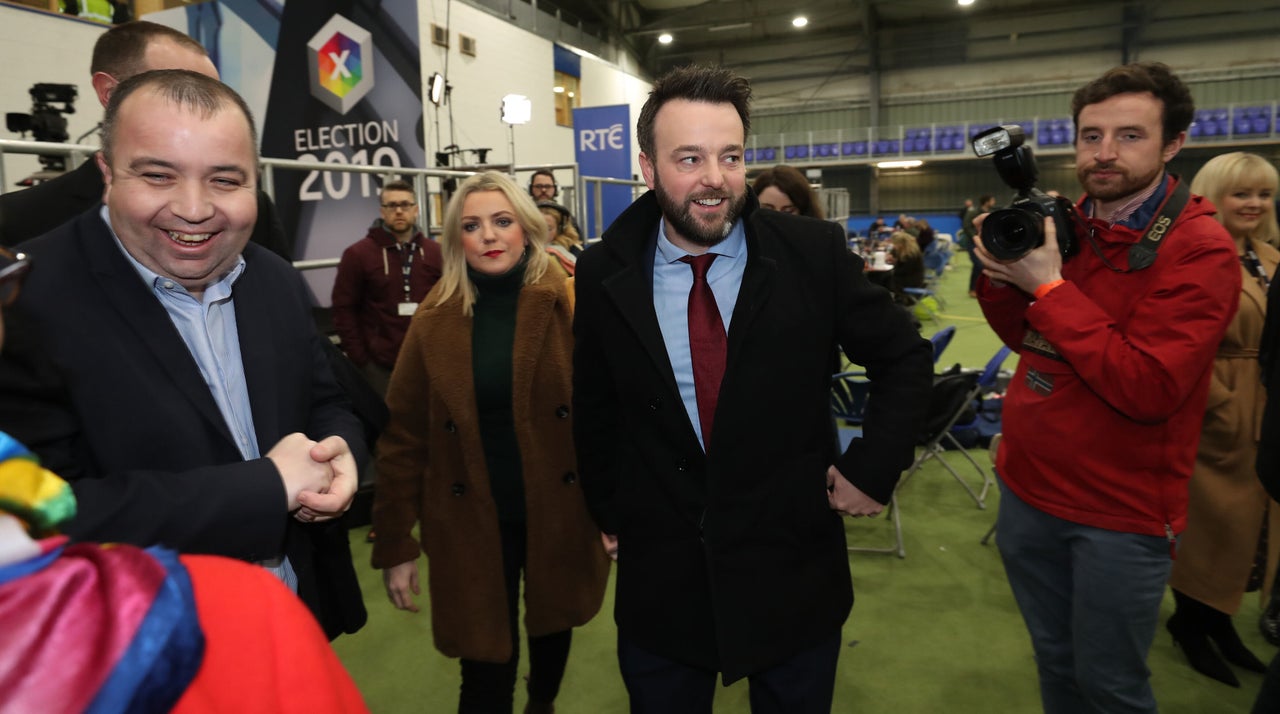 It comes as Johnson prepares to include a clause in the withdrawal agreement bill which would outlaw extending the transition period beyond December 2020.
While Tories would underline the move boosts the UK's chances of securing a better trade deal with Brussels, it once again raises the spectre of no-deal and a hard border on the island of Ireland.
Eastwood said: "Boris Johnson is someone who unionists feel has done an awful lot of damage to their cause. We are happy to debate the future for Northern Ireland but the idea that he will be a strong advocate for the other side doesn't bear scrutiny."
Irish nationalists will again have a voice in Westminster at a difficult time for the region, with Stormont power-sharing talks collapsing almost three years ago.
He added: "I don't believe [Irish unity] is an inevitability and [nationalists] know we have a lot of work to do."
Eastwood said Brexit is likely to drive the UK apart but said acceleration toward Scottish independence strengthens the case for Irish unity given the link between Scottish and Northern Irish protestant communities.
"I think if Scotland goes then it will have a major impact on Ulster protestants, whose connection to the UK is through Scotland," he said.
"There may be a realisation that the world will not collapse."
Eastwood said his approach would be to "bring people together" and slowly persuade voters, especially as Irish unity would require two referendums, in the Republic of Ireland and in Northern Ireland.
Meanwhile in Wales, Plaid Cymru leader Adam Price had called for the general election to be the nation's 'Welsh spring', but the party failed to make any gains beyond the four it started the election with and actually saw a drop in vote share.
Speaking after the election, Plaid's campaign director Rhun ap Iorwerth made it clear they would continue to target Labour votes, despite the Tories making gains.
He said: "Boris Johnson cares little and knows even less about our nation. Now more than ever, we will need Plaid Cymru to make Wales's voice heard in Westminster."
The Conservatives underlined the case for further devolution in the manifesto, with allies suggesting more powers and cash could be headed not just to devolved legislatures but to local government too.
With nationalist voices growing louder in all corners of the UK, however, the PM has little time to enjoy his 80-seat majority.
HuffPost UK has contacted Number 10 for comment.