Boris Johnson is facing claims that he plans to take revenge on the Supreme Court after Downing Street refused to rule out changing the way judges are appointed.
In potentially one of the most controversial elements of the Queen's Speech, No.10 repeatedly ducked questions on whether a planned "Constitution, Democracy and Rights Commission" would look at the issue of US-style reforms for the senior judiciary.
The Supreme Court delivered a withering and unanimous judgement in September that ruled unlawful Johnson's attempt to suspend parliament.
In a huge embarrassment to the PM, the judges prompted the swift recall of parliament but in retaliation he suggested there would be "consequences".
"If judges are to pronounce on political questions in this way, then there is at least an argument that there should be some form of accountability," he said at the time.
Attorney general Geoffrey Cox also said there could be time for "parliamentary scrutiny" of judicial appointments.
When asked explicitly if political appointment of Supreme Court judges was a possibility, the PM's spokesman said: "We will set out more details on this review next year. You will have to see what precisely it is going to be examining."
Pushed further, the spokesman said: "I'm simply saying you will have to wait and see. We are not going to be setting out more detail today....It would be wrong of you to seek to draw conclusions from that."
However, one senior ally of the PM in recent days privately joked that it was time for "People's Judges", a reference to Johnson's 'People's Government' slogan that he adopted in the wake of his 80-seat majority victory in the general election.
Shadow cabinet minister and former director of public prosecutions Keir Starmer told HuffPost UK: "Many people will see this as Boris Johnson trying to settle old scores, but this is a very serious matter.
"I spent three decades defending the powerless in our courts. You cannot do that without an independent judiciary. We must oppose this move at every step of the way."
Earlier this month, cabinet minister Brandon Lewis told the BBC: "I'll be very clear, the independence of the judiciary is sacrosanct. We're absolutely passionate about that."
But he added: "I think it is right that we actually from time to time do look at the structure within which we work."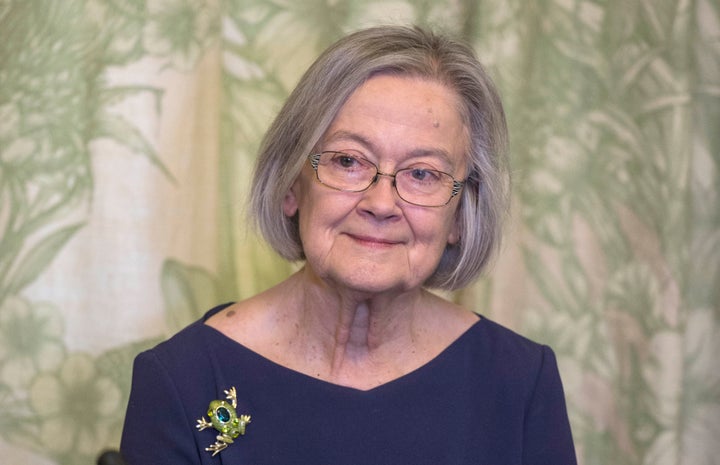 The Tory manifesto stated that the Conservatives want a review of "the broader aspects of our constitution" including "the relationship between the Government, Parliament and the courts; the functioning of the royal prerogative . . . "
The new "Constitution, Democracy & Rights Commission" will be set up in the first year of government to find "proposals to restore trust in our institutions and in how our democracy operates".
Lady Hale, the outgoing president of the Supreme Court, used her valedictory speech on Wednesday to urge Johnson not to follow the example of the United States, where the president nominates justices.
"We do not want to turn into the Supreme Court of the United States, whether in powers, or in process of appointments."
Stressing the apolitical nature of the court, she added: "We do not know one another's political opinions, although occasionally we may have a good guess and long may that remain so."