The sale of new petrol and diesel cars will be banned by 2035 - five years sooner than planned - as Boris Johnson pledges to make the UK a world leader on tackling climate change.
The prime minister will outline new plans to phase out fossil fuel cars, which would leave UK drivers reliant on electric vehicles, as part of a major speech in central London on Tuesday.
Eco-campaigners have broadly welcomed the move but Friends Of The Earth called for a 2030 ban and said the UK was "still in the slow-lane of the electric car revolution".
The event will be attended by the much-loved BBC environmentalist and climate change campaigner David Attenborough and Italian prime minister Giuseppe Conte.
Johnson, who has also previously underlined his commitment to boosting biodiversity, is expected to declare 2020 "the year of climate action" and will call on other world leaders to set out plans to reach net zero carbon emissions.
He is expected to say: "There can be no greater responsibility than protecting our planet, and no mission that a global Britain is prouder to serve. 2020 must be the year we turn the tide on global warming– it will be the year when we choose a cleaner, greener future for all."
Theresa May's administration tied the UK to a net zero carbon target of 2050, making the country the first major economy to make such a commitment.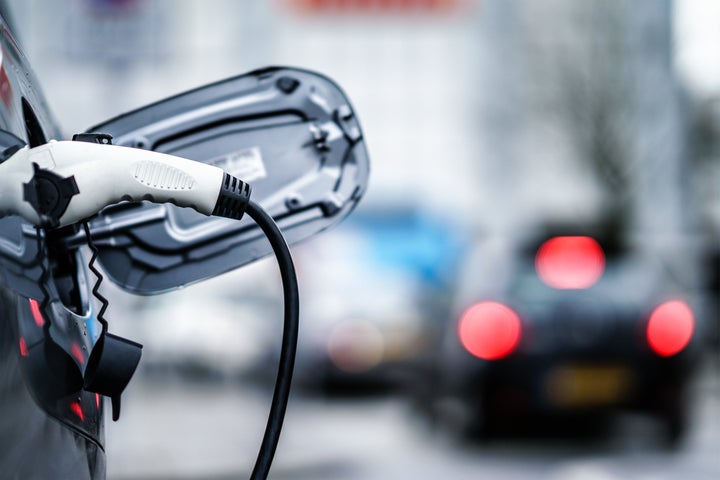 Transport Secretary Grant Shapps said a fully electric car was sold every 15 minutes.
"We want to go further than ever before," he added. "That's why we are bringing forward our already ambitious target to end the sale of new petrol and diesel cars to tackle climate change and reduce emissions."
Pressure to speed up the UK's commitment to reduce emissions has been growing in the wake of frequent protests by green groups such as Extinction Rebellion and by the rise of campaigning Swedish teenager Greta Thunberg.
Friends of the Earth's head of policy Mike Childs said Johnson could go further, however.
"The government is right to accelerate the phase-out of petrol and diesel cars to curb air pollution and address the climate emergency, but the ban should start in 2030 – not 2035," he said.
"A new 2035 target will still leave the UK in the slow-lane of the electric car revolution and meantime allow more greenhouse gases to spew into the atmosphere.

"If the UK government wants to show real leadership ahead of this year's climate summit it must also urgently reverse its plans for more climate-wrecking roads and runways – and pull the plug on its support for new gas, coal and oil developments."