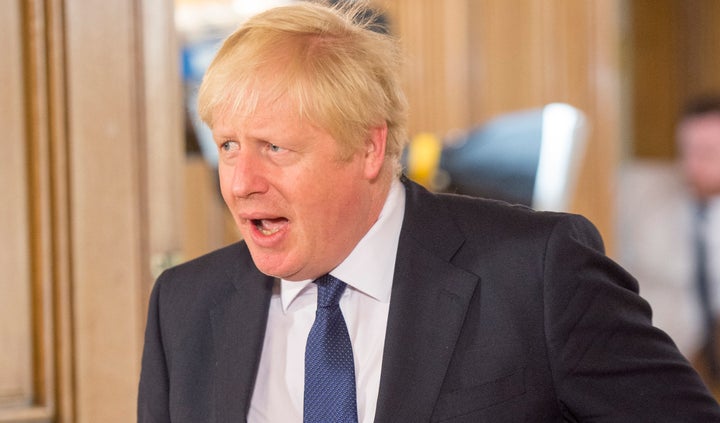 Boris Johnson has again sparked speculation about a snap election with a new £4bn-a-year cash injection for schools.
Ahead of the planned spending review by the chancellor next week, the prime minister revealed that education would get the extra money as part of a three-year package of funding to 2023.
The funds are an attempt to fulfil his promise during the Tory leadership election of increasing school spending above inflation and of increasing the minimum spend per pupil across the country.
The three-year plans came as a surprise, as the chancellor's spending round due next Wednesday had been expected to unveil just one-year budgets, with further sums to be announced next year,.
But critics were quick to point out that the cash still failed to reverse the £8bn cuts to education since 2010, with Labour dubbing it another Johnson 'con trick'.
They also warned that the No.10 claim of '£14bn extra' was 'spin' because the figure was aggregated over several years.
School cuts were a huge political problem for the Tories at the 2017 election, with virtually every constituency hit by shortages of basic materials and some schools so squeezed they had to shorten the school day or week.
The new money announced by the PM on Friday includes an extra £2.6 billion for 2020/21, £4.8 billion for 21/22, and £7.1 billion for 22/23 compared to 19/20.
The Institute for Fiscal Studies has said that to instantly reverse real terms funding cuts per pupil Johnson would have to stump up £3.8bn next year.
Every secondary school will receive a minimum of £5,000 per pupil next year. But primary schools - where most of the alleged underspending had taken place - will have to wait until 2021/22 to get a minimum of £4,000 per pupil.
The deal includes £700 million extra for children with Special Educational Needs and Disabilities (SEND) in 2020/21, but that is still less than the £1.6bn local government chiefs have said is the funding gap.
Further cash for sixth forms and FE colleges, as well as reforms to teachers' pay, are due to be set out by Education Secretary Gavin Williamson this weekend.
Johnson said: "When I became prime minster at the start of the summer, I promised to make sure every child receives a superb education - regardless of which school they attend, or where they grew up. Today I can announce the first step in delivering on that pledge."
Williamson said "this £14billion funding increase" was "the largest cash boost in a generation", but that claim was seen by critics as over-stated because annual rises are not usually aggregated into a single sum.
Shadow Education Secretary Angela Rayner said: "This comes nowhere close to meeting the Prime Minister's pledge to reverse the Tories' education cuts, let alone matching Labour's plans to invest in a National Education Service.
"Instead, it is yet another con trick by a politician who shown time and again that you just can't trust his promises."
Paul Whiteman, general secretary of the NAHT headteachers' union, said: "After five years of disappointment on funding, I'm sure the Prime Minster would forgive us only giving this a cautious welcome, whilst we await the full details to come from the Chancellor's statement on Wednesday.
"It would be disastrous if the detail didn't live up to the £14.4bn headline. There's no extra money for schools this year, so that's still a big problem for schools whose budgets are already at breaking point."