Boris Johnson has unveiled the "most radical Queen's Speech in a generation" as he promised to "move on" from Brexit with a focus on domestic issues.
The prime minister set out his 30-bill programme for government on Thursday having won a decisive victory at last week's general election.
In a sign he is preparing to govern not just for the next five years but beyond, Johnson asked people to "imagine where this country could be in 10 years time".
Johnson said the "one message" he had received from voters was that the NHS was their "overwhelming priority".
The health service is at the heart of the government's legislative programme alongside moves to finally force through EU withdrawal by the end of January.
The government will enshrine in law a commitment on NHS funding. And a new visa will be introduced to ensure doctors and nurses from abroad who want to work in the UK can have "fast tracked" entry to the country.
The Queen's Speech also includes proposed legislation to abolish hospital car parking charges for "those in greatest need" – likely to include disabled people, parents of sick children staying overnight, and staff working night shifts.
The NHS Funding Bill is intended to be the first piece of domestic legislation put on the statute book after the proposed passing of the Withdrawal Agreement Bill.
Downing Street said it would also confirm an additional £1bn for social care every year of the new parliament.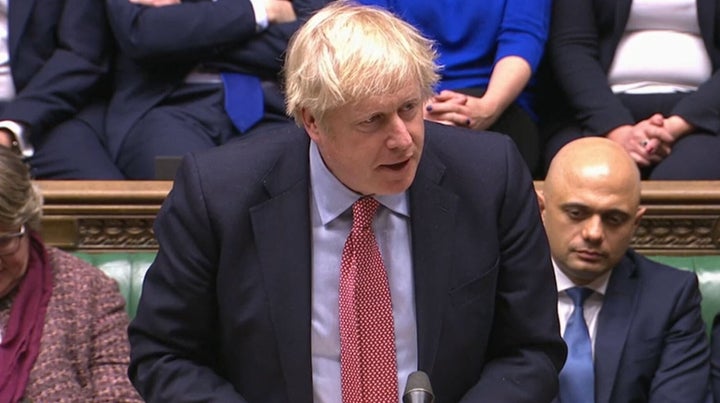 Johnson said: "Last week's seismic election not only changed the political landscape, it has broken the parliamentary deadlock of the last three years and allowed the country to go forward.
"We will release the country from the stranglehold of indecision, restoring confidence to people and businesses.
"We will avoid the trap of further dither and delay – by ruling out any extension to the implementation period beyond 2020.
"Millions of people, many of them who have never voted Conservative before, put their faith in this government and voted overwhelmingly for us to move this country on and deliver change.
"We have no time to waste, and we begin immediately with the most radical Queen's Speech in a generation to deliver on the priorities of the British people."
The Queen's Speech commits to increasing levels of funding per pupil in schools.
The high street is set for a boost with a cut in business rates from April.
And new legislation will see terrorists spend longer behind bars and make it easier for police to stop and search known knife carriers.
Johnson said following Brexit his government would also launch an integrated security, defence and foreign policy review to "reassess the nation's place in the world"
John McDonnell, Labour's shadow chancellor, said the legislative programme was "hopelessly out of touch with the needs and hopes of people in this country".
"There is a woeful lack of ambition on regional investment and infrastructure – and Labour will continue to show up the government for what it is: a government for the few and not the many."