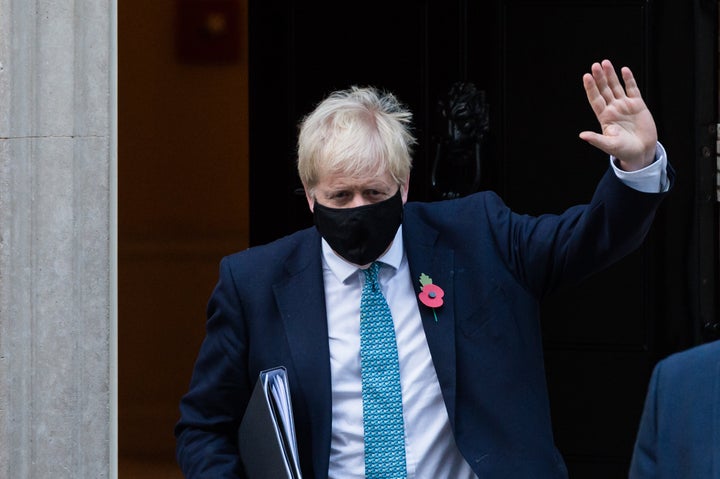 The former prime minister was later handed a fixed penalty notice for attending a surprise birthday in the No.10 Cabinet Room.
In what the lead counsel for the inquiry, Hugo Keith KC, described as a "crushing irony", Johnson in August 2020 pushed for members of the public to be fined up to £10,000 for breaking coronavirus lockdown regulations.
The revelations appeared on a note handwritten by Johnson, which was used during former home secretary Priti Patel's evidence session to the inquiry today.
Johnson insisted that the "overriding message should be about tougher enforcement and BIGGER FINES".
"We need powerful restatements of basic messages," he wrote.
By the time this note was written, Johnson had already attended the incriminating party to mark his 56th birthday on June 19 2020.
Asked whether she believed a "flat fine" of £10,000 for those who broke Covid rules was proportionate, Patel replied: "It was very high."
When asked whether or not she agreed with this level of punishment for breaching the rules, she replied, "The answer is no."