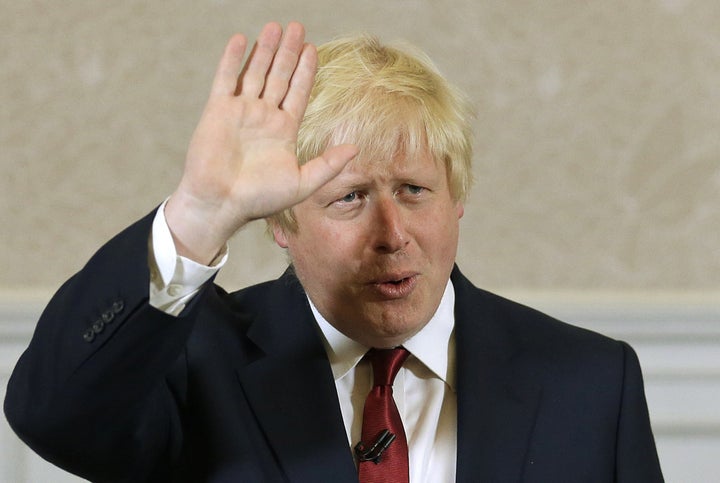 The first sign something was up was when Boris Johnson arrived by the back door. Normally a human camera magnet, the showiest of X-factor politicians, he bypassed all the waiting media gathered outside St Ermin's Hotel in upmarket St James', London.
It was a typically glamorous venue, as much full of political 'bling' as Home Secretary Theresa May's own leadership launch location, a book-lined security think tank a mile away, typified her no-frills seriousness. Waiting in the Cloisters Suite, under the huge chandeliers, were rows of Boris supporters and Tory MPs like David Davis, Andrew Mitchell, Nadine Dorries, Robert Buckland and James Cleverley.
But several senior figures were missing. Sir Lynton Crosby, the campaigns maestro who masterminded Boris's two London Mayor victories and David Cameron's 2015 general election triumph, was on the phone in an anteroom. Boris came in through a side-door to cheers, but some of his team had already worried something was up. There had been no pre-meeting, no rallying of the troops before the media event.
Still, few had any real inkling of what was to come. In a typically Johnsonian move, the Classical scholar paraphrased Brutus with his early lines, but not many would have got the reference. He talked of "a time not to fight the tide of history but to take that tide at the flood and sail on to fortune." In Shakespeare's Julius Caesar, the man who betrays him famously says: "There is a tide in the affairs of men. Which, taken at the flood, leads on to fortune.."
Boris had kept out the usual jokes from his speech, but then said he had a 'punchline'. When he uttered the fateful words, his voice cracked under the emotion. Referring to the prospect of becoming Prime Minister in a post-Brexit Britain, he said "having consulted colleagues and in view of the circumstances in Parliament… I have concluded that person cannot be me.…"
The time was 11.53am, just seven minutes before the noon deadline for nominations for the Tory leadership race.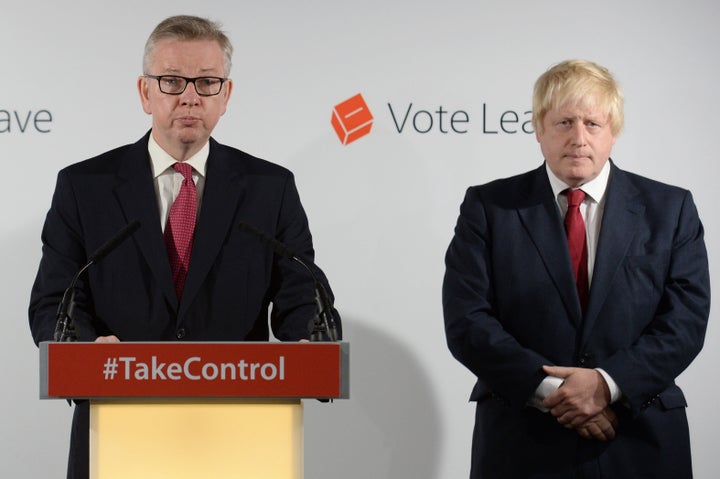 The shock was instant, sucking air in the room as if a bomb had gone off. Time almost stopped as those gathered struggled to cope with the slo-mo, discombobulating reality that Boris would never be PM. Dorries' mouth was agape, and soon there were tears in the eyes of hardened male MPs.
As he left the stage, the wreckage was obvious. And the recriminations began immediately, with Justice Secretary Michael Gove, one of the architects alongside Johnson of the successful Brexit campaign, was the main target. Instead of being Boris' campaign manager, as planned, Gove was running for the leadership himself. "It's the most extraordinary act of treachery," one Tory MP told me. "Michael will never win this election. When people realise what he's done, he'll never win anything."
Another backbencher added: "What Michael Gove has done today will live on in political history for a long time. He's trashed his own reputation." Yet another said: "'Doing a Gove' will become like 'gerrymandering', a phrase to enter the lexicon. People will forget who it was about, but not the act itself. That will live on."
But for many in Number 10, the treachery all began with Boris himself, that moment late on a Sunday evening in February when he opted to back Brexit. David Cameron received a text just ten minutes before the announcement.
And in a delicious irony seized with glee by Downing Street aides today, Boris wasn't even texted advance notice of Gove's own decision to run as Tory leader. The first his team knew of the disloyalty was when the Justice Secretary's email landed at 9.02am, declaring he was a candidate – and stating that "Boris cannot provide the leadership or build the team for the task ahead". The stiletto went smoothly into his shoulderblades.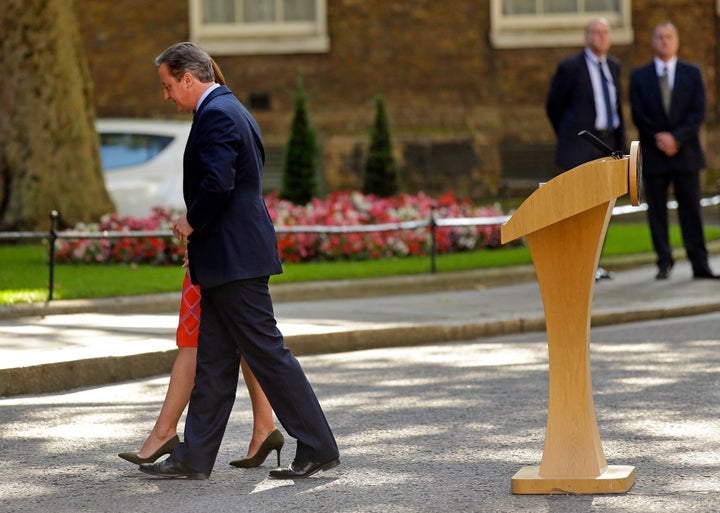 Team Gove say that he had been agonising over his decision, "wrestling with his conscience" on Wednesday night, as over the past few days real doubts sunk in about Boris's "lack of grip and plan". Sources close to Boris have hit back already, pointing out Gove acted as sub-editor to the infamous Daily Telegraph column in which he suggested that immigration was not a driving issue for those who voted Leave.
The leaked email from his wife Sarah Vine underlined the doubts Gove – and his wife – had about Boris. It is understood that the email, intended for her husband's aide Henry Newman and others, was mistakenly sent to a health and beauty PR in Vine's address book (she writes a beauty blog), who happened to share the same surname. It was more 'Claire Blunder-wood' than Claire Underwood, the fictional President's scheming wife in TV's House of Cards.
Sources close to Gove say that his long-time ally and former special adviser Dominic Cummings was furious at the leak, and that it was not a clever 'black op' to get out the message that Boris was not trusted by Gove, or Rupert Murdoch and Daily Mail Editor Paul Dacre "who instinctively dislike Boris".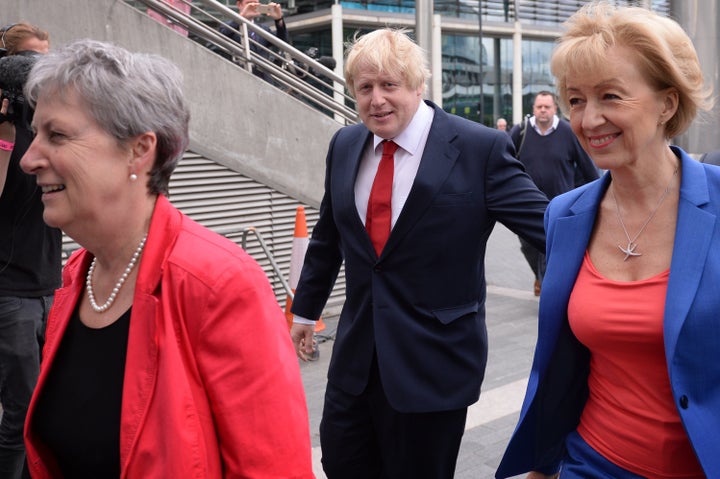 As late as 8.30pm, Gove special advisers were texting MPs to get them to attend the next day's Boris launch. Yet aides on Gove's team were rung at 1am on Thursday morning with some shock news: Tory Minister Andrea Leadsom, a key member of the Leave team who had been expected to back Boris, would reveal she was running herself in the morning. Gove had made the fateful decision he would run too. "Andrea running proved that Boris hadn't got control of his numbers," one insider said. "We realised he's got no grip, no focus". Rumours swirled about fresh tabloid revelations about Boris's private life.
Yet the first rule of politics is to know how to count. Despite months of trying to cosy up to backbenchers he had never seen, Johnson's Parliamentary wooing didn't go to plan. Some said he looked uninterested at various supper clubs. Other said he just didn't turn up.
One pro-Gove MP said that Boris had just 30 MPs of his own, and 70 more had been provided by Gove. The line-up had looked impressive, stretching from those on the liberal, pro-Europe wing of the party to the traditional Eurosceptic Right like Davis. They knew May had a lead in the Tory grassroot constituency associations, despite Boris' perceived popularity. And Gove, the darling of many members, was seen as key to providing the numbers he needed. All the talk was of a 'Bo-Go' ticket, but friends of the former Education Secretary began to realise this was more 'Go-Bo' instead.
Johnson had already been under attack from other contenders in the race. In her consummately professional launch, Theresa May had ridiculed his water cannon deal with the German police. Earlier she had said: "Some need to be told that what the government does isn't a game, it's a serious business that has real consequences for people's lives." Boris was becoming a joke figure, wounded by his own inconsistency and disloyalty to Cameron.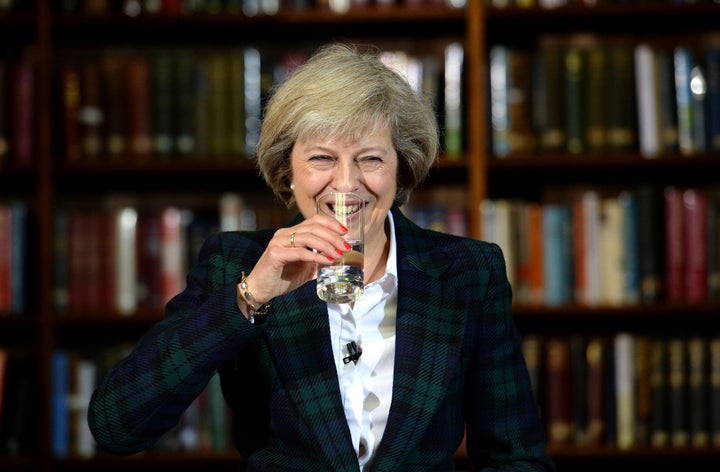 Tory Minister and leadership candidate Stephen Crabb, who had mopped up key figures from the 2010 and 2015 intake, had a similar jibe at the ready. He said at his launch on Wednesday: "On the rainy rugby fields of West Wales I learnt that it's not a question of just waiting for the ball to pop out from the back of the scrum. If you want it, you do what's required." This morning, Boris couldn't even catch that ball, dropping it between his very fingers, tripping up under his own incompetence and pushed in the back by his teammate.
One Downing Street source told me that it was 'doubly tragic' that Cameron had said he was going, and would not be changing his mind. "Boris f*cked it up. He didn't ever back Brexit out of principle, he did it purely for the leadership and now he hasn't even got the balls to stay and fight Gove." There's talk that if Boris backs May, she may offer him a junior post, but the consensus is that his career is finished.
Soon after his stunning announcement, one of Johnson's closest political friends told me that Gove "put a bomb under us today". Yet others think he lit the fuse himself, several months ago. Whoever was to blame, the Blond Bombshell has finally imploded, and in spectacular fashion.