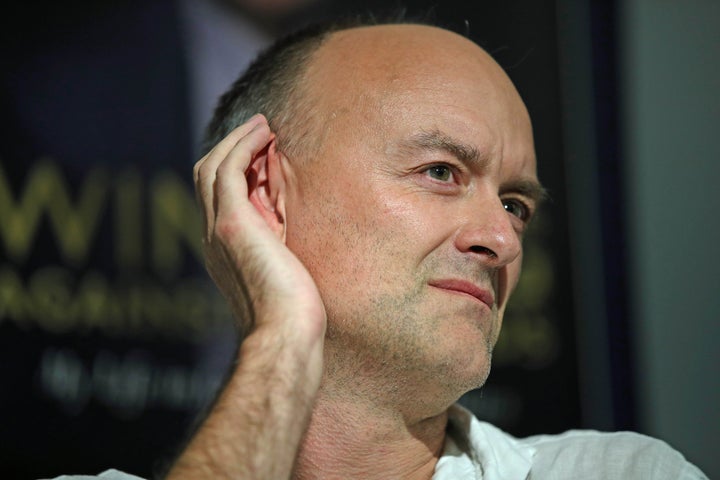 Macmillan had his night of the long knives; Boris just invited his Cabinet to the Red Wedding. Reshuffles come and go and have many dynamics. Loyalty, balancing political factions in the party, Leavers and Remainers and even - on occasion - competence. I'm pretty sure refusing to fire your entire team of special advisers is a new one for the pre-reshuffle SWOT analysis though.
Both sides are already briefing about the real story: power grab, rogue messaging, envy and of course, the impenetrable game of 4D chess that Dominic Cummings is playing. This, however, is not an isolated incident.
There is often an assumption that civil servants resent or don't like Special Advisers; this is rarely the case. Whilst individuals can, at times, create problems in a department, this tends to be around their own behaviours or indeed, the roving role and power a minister gives them. Up until last Autumn, special advisers essentially only answered to their ministers. They were appointed directly by the minister, though this has always required No.10 approval. They do serve the government as a whole and whilst their appointment can be rescinded by the prime minister, in reality their role lies intrinsically intertwined with the minister.
They are civil servants, though temporary and appointed outside of the normal rules. They leave when a minister leaves, which can be brutal if there's an unexpected sacking or resignation. However, it's that special relationship which lies at the heart of the success or failure of the role. Their job is to provide policy or political advice, often with a key role in communication. They provide advice that a minister cannot - and should not - get from their civil servants. All involved understand this and it helps to maintain the crucial impartiality of the civil service.
As personal appointments, when SpAds speak, it is with the authority of the minister. In the cut and thrust of politics and unfolding events, that is critical when civil servants need clear direction from the minister. When it works well it provides clarity for civil servants and more effective decision-making. It's why, under the Ministerial code, that ministers are accountable for the actions of their Special Advisers, including potentially having to resign if it all goes Pete Tong.
When Dominic Cummings was appointed as the PM's own special adviser and de facto chief of staff, rumours emerged that the weekly briefings for departmental SpAds, which had in the past been about coordination, had changed in tone. Not long after, the Chancellor's Special Adviser was unceremoniously dismissed by Cummings without the Chancellor's prior knowledge or approval. That dismissal was, in effect, on behalf of the PM, as Cummings had no formal authority. That changed soon after when new contracts were issued to SpAds, which indicated that Cummings (named specifically) was jointly responsible for conduct and discipline.
Power over appointment is one of the most basic ways to influence behaviours. It is why civil servants are not only appointed on merit, but are permanent. It allows them to provide ministers with the best impartial advice that they need, not simply the advice that they want to hear. Speaking truth unto power is the old adage. If Ministers could hire and fire them, this would not be so straightforward.
The central control - for control is what it is - of Special Advisers does not bode well for Cabinet government, a point the FDA made when the changes were first introduced last year. Strong, competing forces make for better decision making round the Cabinet table, and No.10 control over Ministers' Special Advisers only dilutes this. Ask civil servants about their experience of ineffective Ministers and they'll tell you tales of indecision and second-guessing of No.10's position that sound like an episode of The Thick of It.
Government is too big and complex to be run by a few individuals in No.10. Ministers need authority to run departments and civil servants need clarity over decision-making. The reshuffle, like the Red Wedding, may take a few more seasons before we fully understand the consequences.
Dave Penman is the general secretary of the FDA union.