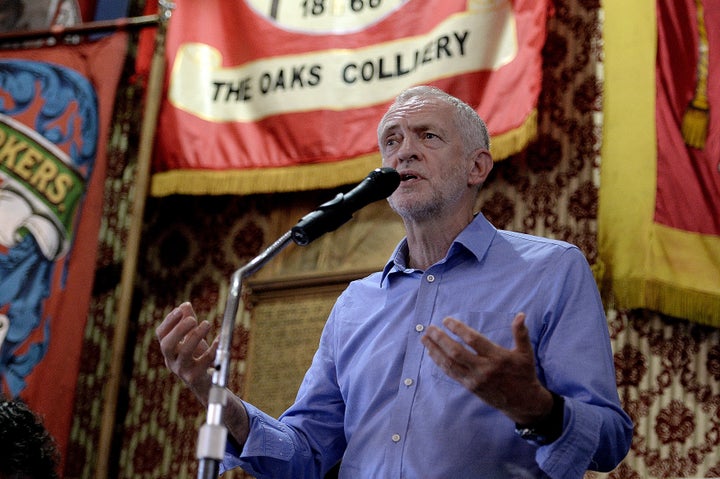 Labour MPs who are disloyal to Jeremy Corbyn should face deselection as a result of the review of the electoral map, an ally of the Labour leader has said.
Under plans announced by the Boundary Commission today, the number of constituencies will be cut from 650 to 600 - forcing several MPs to fight each other to keep hold of a seat.
Darren Williams, a member of Labour's National Executive Committee (NEC) said the boundary review was "an opportunity for the selection of some new candidates who may be more in tune with the views of ordinary party members".
He told BBC Radio 4's Today programme: "I think where MPs have consistently demonstrated a disloyalty to the party leader and to the views on which he was elected, then I think party members are within their rights to ask whether those MPs should continue to represent them."
Labour MPs opposed to Corbyn's leadership have complained allies of the Labour leader are using the threat of reselection to try and silence their criticism.
Shadow cabinet minister John Ashworth told Today that anyone who saw the boundary review as a chance to remove MPs opposed to Corbyn were "in for a shock".
"People in Jeremy's office will be tearing their hair out at that contribution because that is not the position of Jeremy or his people," he insisted. "MPs have the right to contest seats where they've got a claim."
And Labour MP Wayne David, who is no fan of Corbyn, said using the boundary review to open up reselection was "a recipe for civil war inside the party".
"I'll be extremely concerned if Jeremy Corbyn's allies in Momentum took the opportunity of this gerrymandered boundary review to try and purge Labour MPs," he told the BBC.
Labour is the biggest loser from the review - which aims to equalise the size of constituencies as well as cut the number. So-called moderate Labour MPs including Tristram Hunt, Vernon Coaker, Alan Johnson and Yvette Cooper all face radical cuts to their seats.
Corbyn's Islington North is also due to be abolished. However he is expected to switch to a new seat of Finsbury and Stoke Newington.
Patrick McLoughlin, the chairman of the Conservative Party, said internal-Labour splits were not an excuse for the party to oppose the changes.
"Momentum's aim to use this process to deselect moderate Labour MPs is not an argument against the broader reforms, given the clear need to ensure parity and fairness across the United Kingdom," he said.
"The Conservative Party will be working collegiately with our MPs, councillors and local associations in our response to the consultation process.
"The Conservative Party will be following a policy of 'No Colleague Left Behind' to minimise the disruption that boundary restructuring can sometimes cause in the short term."